As most dog owners can attest, if we could bring our four-legged friends everywhere, we would. And while even some workplaces are getting more dog-friendly, the sad fact remains that we often have to leave Fido home while we go out to eat or travel. However, there are some unexpected places your fur child can tag along, here are three of our favorites.
Dog-Friendly Businesses
Your dog doesn't necessarily have to be a service animal to enjoy a day out and about with their human. According to BringFido.com, many restaurants allow dogs at outdoor tables provided that they are leashed and well-behaved. Need to run some errands after brunch? You'll be happy to know that a number of nationwide retailers also allow dogs inside, such as Home Depot, Lowe's, Gap, Apple, Tractor Supply Co., and even high-end department stores like Tiffany's and Saks (if your pooch has champagne tastes).
Dog-Friendly Destinations
Want to get away with your furry companion? Depending on how well your dog travels, there are a number of destinations in the USA that are famous for embracing our canine buddies. Outdoorsy locations like Bar Harbor, ME, San Diego, CA, Asheville, NC, and Austin, TX, are all well-known for having a number of dog-friendly amenities such as outdoor restaurants, parks, beaches, and nature preserves where your favorite family member will feel just as welcome as you do.
Dog-Friendly Baseball Games
With baseball season now underway, there's no reason to leave Fido in the car while you catch a game. MLB offers several dog-friendly games per year at various stadiums. According to DogTails, here are some dates to keep in mind:
Sunday, May 20: Atlanta Braves at SunTrust Park
Friday, June 29: Oakland Athletics at the Oakland Alameda Coliseum
Sunday, September 2: Houston Astros at Minute Maid Stadium
Planning a pet-friendly road trip? Spiffy offers a pet hair removal package along with car washes, details, and oil changes. Book your first Spiffy service below and enjoy $20 off today.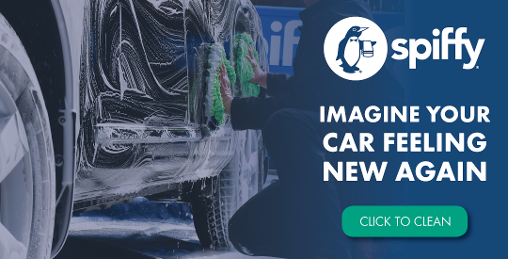 Posted in Lifestyle