It's no secret that electric cars are the future, but until recently, they've been prohibitively expensive for most working Americans. While automakers like
Tesla
are working to make electric cars like the
Model 3
more attainable, we're still far off from getting EVs into a majority of middle-class driveways. With the lowest-priced new EV, the
Smart ForTwo Electric Drive
, starting at nearly $27,000, it's hard to justify paying that premium with plenty of gas-powered options available for far less.
Whether you want to reduce your carbon footprint or save money on fuel and maintenance, you shouldn't have to spend a small fortune to do so. We recommend finding a gently used EV that best suits your daily commute. With this list, you'll see that there are plenty of used EV options priced under $20,000.
2017 Ford Focus Electric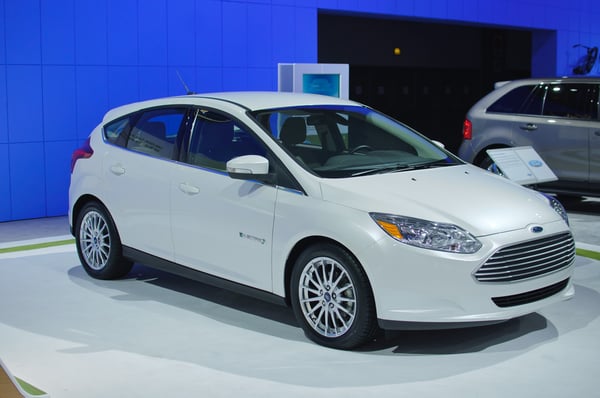 Range: EPA-estimated 115 miles
Power: 33.5kWh / 143 bhp / 184 ft. lbs. torque
Charging: 120V (Lvl 1) 27-32hrs / 240V (Lvl 2) 5.5hrs / DC Fast Charge 32 min to 80%
Average Price: $15,585
The
Ford Focus Electric
is Ford Motor Company's first attempt at a mass-market, production EV, and only its
second EV
ever sold. In many regards, it's almost identical to its gas-powered counterpart; only the front grill, Electric badging, and instrument cluster give away its powertrain. The Focus Electric does an excellent job of being an understated greenhouse emissions saver. Anyone familiar with the gas-powered Focus will have no problem adjusting to the Focus Electric.
Our complaints about the Focus Electric are limited to restricted rear cargo space, due to the battery pack's placement, and an electronically limited top speed of 84 mph. Though it's been in production since 2012, we recommend finding a 2017 model or newer to take advantage of an increased range and DC Fast Charging capabilities.
2017 Volkswagen E-Golf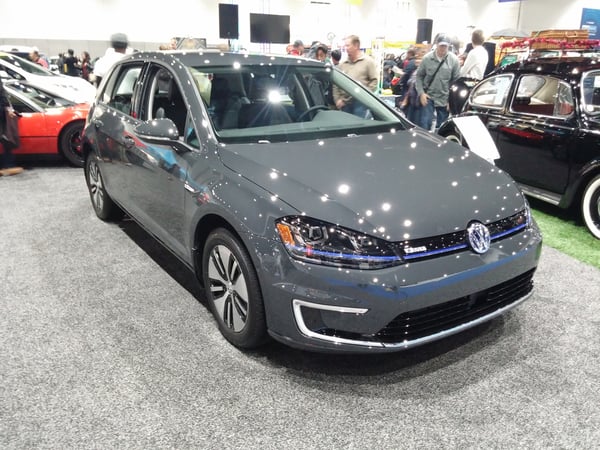 Range: EPA-estimated 125 miles
Power: 35.8kWh / 134 bhp / 214 ft. lbs. Torque
Charging: 120V (Lvl 1) 26-30hrs / 240V (Lvl 2) 6hrs / DC Fast Charge 45 min to 80%
Average Price: $19,994
The
Volkswagen E-Golf
is one of our favorites on this list for its no-compromise approach to the EV market; it both looks and drives like a standard, gas-powered
Golf
. Exclusive features include LED daytime running lights, aerodynamic wheels, blue accent trim, and a modest E-Golf badge. Aside from that, it would take a trained eye to distinguish the E-Golf and gas-powered Golf on the road.
The cabin is nearly identical to its counterpart including its rear cargo space thanks to battery packs mounted under the floor, unlike the Focus Electric. Between its subtle appeal, 125-mile range, and ample cargo room, it's no wonder the E-Golf is one of the most popular EVs on the used market.
2017 Kia Soul EV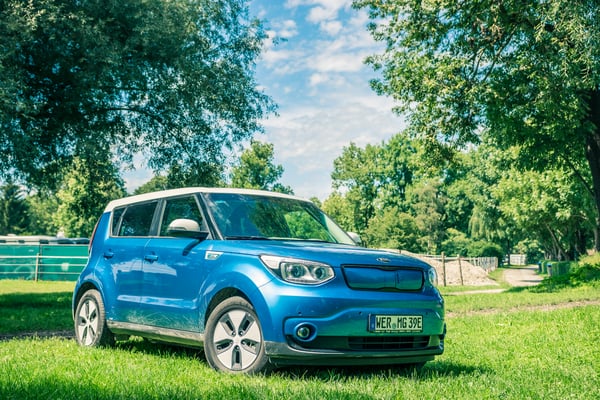 Range: EPA-estimated 93 miles
Power: 27kWh / 109bhp / 210 ft. lbs. torque
Charging: 120V (Lvl 1) 24hrs / 240V (Lvl 2) 5hrs / DC Fast Charge 43 min to 94%
Average Price: $17,004
Like the VW E-Golf, the
Kia Soul EV
offers only subtle hints that it's an EV. The grill is paint matched and hides the charging port, the wheels are aerodynamic for increased range, and the taillights are in the shape of an "E." By comparison, the Soul EV is one of the most practical cars on the market when it comes to usable cargo and passenger space, ride comfort, and ease of use.
Unfortunately, it falls short of its competitors in overall range, which was unchanged until its all-new
2020 model
. The DC Fast Charging capabilities do outpace the competition, making the Soul EV an ideal vehicle for anyone with a short commute.
2017 Nissan Leaf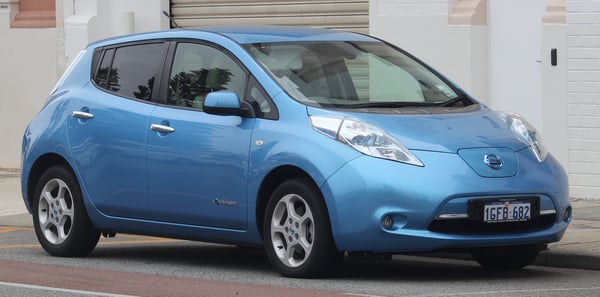 Range: EPA-estimated 107 miles
Power: 30kWh / 107bhp / 187 ft. lbs. torque
Charging: 120V (Lvl 1) 21hrs / 240V (Lvl 2) 4hrs / DC Fast Charge 30 min to 80%
Average Price: $14,122
Unlike the E-Golf, Soul EV, and Focus Electric, the
Nissan Leaf
is not an electrified version of a gas-powered car. It has been built from the ground up as an electric vehicle and is the most tenured EV on this list. We recommend the 2017 model, as it's the last model year of the first generation of the Leaf. It's the most refined of that generation and offers a more extended range, with a 30kWh battery with DC Fast Charge as standard.
Previous years offered a lower range, 24kWh battery as standard, and the 30kWh was optional. The Leaf is the most conspicuous EV here and screams "environmentally-conscious" from every direction with its unique styling. If you can get past the looks, it truly is a practical, easy to drive, fun little car priced as low as $8,000.
The automotive landscape is changing faster than ever before, and electric cars are driving more and more innovation every day. Innovation comes at a cost, but as this list shows, you don't always have to foot the bill. Batteries do degrade over time, so we recommend sticking to models less than three years old, with less than 30,000 miles.
---
Want to know more about the changing automotive industry? Check the
Vehicle 2.0 Podcast
with our CEO Scot Wingo for more on
electrification
, autonomous driving, connected cars, and the future of car ownership. If you're not a member of the electrified market quite yet, then Spiffy has you covered for all of your vehicle's oil change and maintenance needs.
Download the
Spiffy
mobile app on
iOS
or
Android
and claim $20 off your first service by clicking the image below!
Posted in Education, Vehicle 2.0