The last week before Memorial Day is half over and the long weekend is in sight. If you're like me and have a road trip planned for your time out of the office, it's important to be prepared for everything - especially boredom. For plenty of families across the country, that might involve keeping kids busy during a long ride on the highway.
No matter who is in the car with you during these travels, here are some creative tips to help you or your kids stay entertained when long-distance driving goes from fun to boring!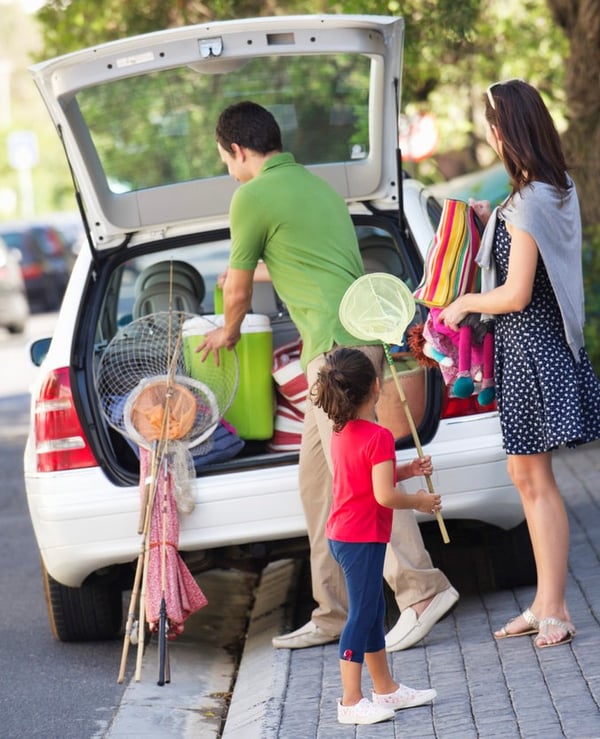 Audiobooks and Podcasts
While it's easy to bring your own headphones and tune out from your other passengers, finding the perfect audiobook or podcast for the whole car to listen to can be a lot more enjoyable. Whether it's a book you've been meaning to read for a while or an old favorite, the quality of audiobooks has skyrocketed and your experience can benefit from what a narrator can bring to the story.
Settling on the right podcast might seem tough, but with plenty of serialized fiction and non-fiction options at your disposal, it's easier than you'd think! The
Storynory
podcast is perfect for families who enjoy narrated stories, while NPR's
Wow in the World
and the
Stuff You Should Know
podcasts can offer plenty of fun-facts to make every part of your drive memorable. Of course I'm biased, but the
Vehicle 2.0
podcast is great for people interested in the future of mobility.
Electronics
It's no surprise that the most popular solution for boredom while driving is to bring electronics, but there are plenty of diverse options available for all kinds of passengers. DVDs of films and TV shows are excellent for vehicles with rear passenger screens, but tablets and even laptops can work to the same effect. If you have a video game fan in your family, then I highly recommend the impressively-portable Nintendo Switch console. It's charged via a USB-C charger, even if it's plugged into one of the
power outlets
in your car!
And of course, regardless of which electronics you end up bringing along with you, be sure to remember any batteries, charger cords, or other supplies needed to keep the running for the long haul.
Driving Games
What road trip list would be complete with mentioning driving games? While games like "I Spy" and "21 Questions" might have fallen out of favor with the rise of smartphones and other handheld electronics, there are still plenty of unique ones out there that are perfect for kids and adults alike. One of my favorites is "Those Are My Cows!", which requires you to yell the phrase as soon as you see a herd of cows in order to earn a point. By using a dry-erase marker on the window, passengers can keep track of their points for the entire trip and determine a winner when you arrive!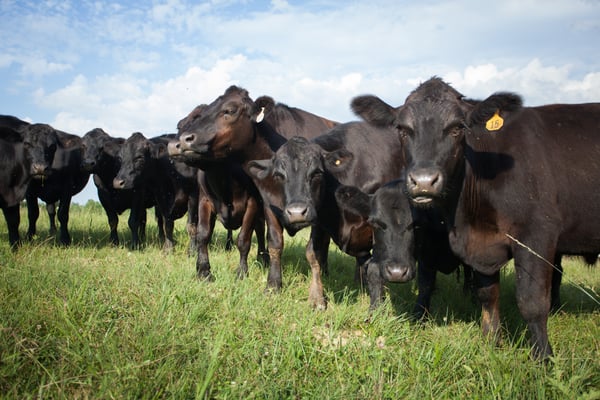 Outdoor Fun at Rest Stops
Any road trip is going to feature plenty of stops, especially if you have kids in the car. Whenever you take a pit stop, be sure to stretch out and enjoy the outdoors for a bit before getting back on the road. Enjoying some nice weather and even throwing a ball or frisbee around can feel therapeutic after sitting in a cramped car for too long. And, of course, getting some consistent physical activity leads in perfectly to our final tip...
Pack Food and Sleep!
Sometimes the best method to attack boredom in the car is to have a snack and take a nap. For maximum comfort on the long ride ahead of you, bring items like pillows or blankets, and encourage your passengers to relax if the drive starts to drag on. Your driver might get a little jealous, but having everyone asleep also gives him or her the opportunity to listen to whatever they want, so it could always be worse.
We hope these tips can be of use as you're counting down the days before you can hit the road. And before you head out, make sure that you have fresh oil and a nice clean car (especially the windshield) ready for the miles ahead with a convenient Spiffy appointment.
Whether you're looking for a clean car before or after your family adventure, our technicians are ready to help you. Book now and
get $20 off
your first appointment with us!
Posted in Lifestyle