Since the beginnings of the combustion engine, we have been infatuated with the idea of driving fast. Automakers continue to push the limits with their lineups, and offer various performance options, packages, and trim levels to get your adrenaline pumping. Unfortunately, many of these performance cars rarely meet their true potential during their daily commutes or end up on the side of the road while their drivers try desperately to talk themselves out of a speeding ticket. Should you find yourself wanting to mash the accelerator to the floor, check out these legal places to push it to the limit before risking blue lights in your rearview mirror… or worse.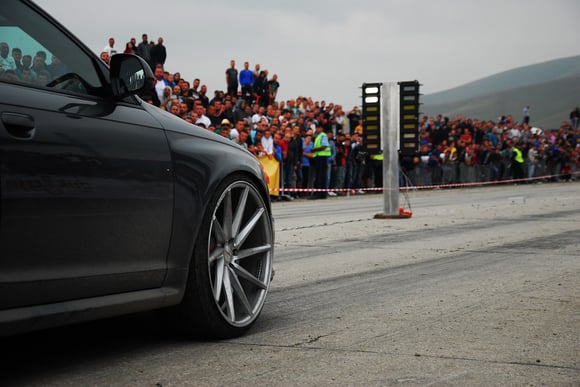 The first place to look for races should be your local car clubs. Most major cities have car clubs that organize and sponsor legal races like short, technical autocross courses, or even off-road rallycross courses. The Raleigh-Durham area has the Tar Heel Sports Car Club that organizes regular races from parking lots to airstrips with few limitations on vehicle types. They also offer experienced instructors for novices, and ride alongs with more seasoned racers. Becoming a member is easy and inexpensive, and is an excellent way to test your vehicle while improving your driving skills.
If you'd rather try your stamina on a well known race course, there are dozens of race tracks open to the public. One worthy mention is Road Atlanta, recognized by many racing enthusiasts as one of the world's best courses. This 2.5 mile track challenges drivers to walk the fine line between precision and raw speed, and opens its gates for track days, course rentals, and a variety of unique racing events geared toward drivers of any skill level.
It's hard not to mention the Charlotte Motor Speedway in Charlotte, NC when listing well-known tracks. Year after year, NASCAR fans fill it to capacity to see professional racers complete 500 laps of endurance around its famous "ROVAL." While it may not offer as many public track days as others, there are plenty of events open to the public that put you in the driver seat of the NASCAR experience.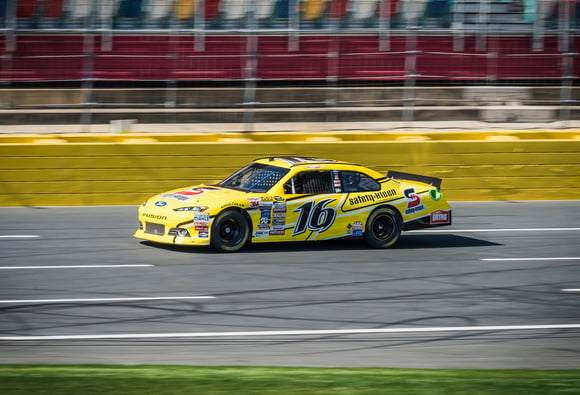 We've covered autocross, rallycross, track days, and NASCAR, but racing doesn't stop there. Sometimes, it's best to try your reaction time and pure power at a drag strip, and what better place to do so than one of the NHRA's commonly used tracks at the Texas Motorplex outside of Dallas, or Irwindale Speedway in Los Angeles? Both open their tracks to the public for a small admissions fee that will give you hours of runs down the quarter mile.
If while in traffic, you find yourself wishing you could floor it, remember there are plenty of alternatives that allow you to do just that. Each of these locations have trained safety personnel and emergency teams that are always prepared for mishaps, and often have instructors available to help you become a better racer on the track and driver on the streets. If nothing else, remember that there are thousands of safe and legal places to race your car, so keep it off the streets!
Disclaimer: Automotive racing can take a toll on a vehicle's key components (powertrain, drivetrain, brakes, suspension, etc.). Always be prepared for track-side repairs!
Long day of racing? Click below to get $20 off your first Spiffy service so your car is #SpiffyClean for the track!
Posted in Lifestyle