When it comes to getting answers, fleet managers have got it down pat. They want to know when and how much. The little details are less important, they want to feel confident that your services will provide stellar work so their fleet can continue to gain revenue. Fleet Managers are consistently blown away by Spiffy Fleet Care, we truly are the one-stop-shop every Fleet Manager needs to maintain their fleet - small or large.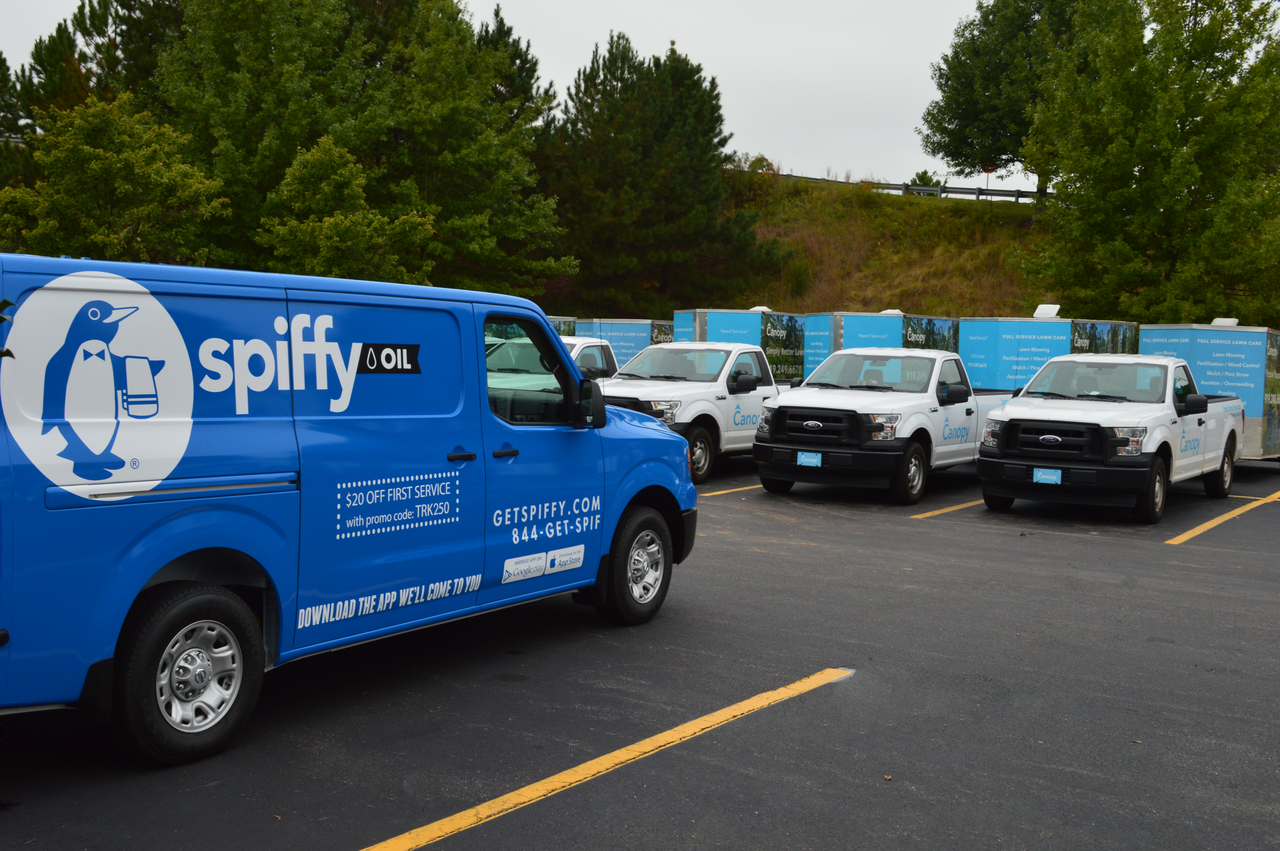 Below are five questions that fleet managers want to know:
1. How does scheduling work?
Scheduling for Spiffy Fleet Care is completed through the Spiffy Fleet app. This allows you to request specific times for services, giving you 100% visibility where every vehicle is in the process.
2. How do I know I can trust Spiffy?
Spiffy has worked with several nationwide fleet companies, providing stellar and consistent results. Since Spiffy is a mobile company, we come to you and maintain your feet while your team can focus on delivering.
3. I have a large fleet so my schedule is busy and changing, can Spiffy accommodate that?
Yes, we have worked with fleets up to 100 vehicles so we understand working with busy schedules and offer flexibility. Spiffy also has the ability to service fleets at night, bringing everything we need, plus extra lighting.
4. I've had issues in the past of inconsistent work, how does Spiffy ensure consistency?
Spiffy ensures consistency through our full-time technicians who complete 100 hours of training. Our technicians know the ins and outs of fleet care. We also have technology enabled in our Spiffy Fleet app that allows us to see the before and after pictures of the vehicles, ensuring they are in tip-top shape before returned.
5. My company has environmental standards, do you all meet those requirements?
Spiffy uses 5-10 gallons less than a traditional car wash through our water reclaim mat. Nothing is left behind after our washes, details, or oil changes. In addition, we exceed EPA standards and safely collect all used water and oil.
Are you ready to Spiffy your fleet? Follow the link to learn more or request a quote.
Posted in Business