While homesick East Coasters may think Los Angeles has nothing to offer in the autumn, LA locals know that this is one of the best times of year in the City of Angels. With October upon us, let's look at some uniquely SoCal ways to celebrate harvest season before the palms are decked with Christmas lights.
A little slice of Bavaria in sunny California? It's almost too good to be true! Just a 45-minute drive from LA in Torrance, Alpine Village is a shopping, dining, and cultural destination that offers one of the most vibrant Oktoberfests in the nation. Until October 26, you can put on your best dirndl and kick back with a hearty stein while enjoying a full spectacle of events. For children and designated drivers, there are plenty of non-drinking activities as well, making this a great day trip for the whole family.
While Halloween tends to get the most attention, Dia de Los Muertos is where it's really at for Angelenos. LA is proud of its Mexican roots and loves sharing its cultural heritage with locals and visitors. Starting on October 31 and ending on November 2, LA locals can enjoy a wide range of Day of the Dead activities, including the most vibrant celebration at the famous Hollywood Forever Cemetery. But before you dismiss partying at a cemetery as morbid, understand that this is a joyful and colorful event. Stages are set up with musical headliners, food vendors are out, traditional Mexican and Indigenous dances are performed, and beautifully painted faces abound.
It's true that Avocados are always in season, but that doesn't mean that Californians can't celebrate our continuously bountiful harvest. Every fall, visitors from near and far flock to Carpinteria, CA to celebrate the importance of the avocado, learn about agriculture, and sample delicious avocado-heavy dishes including the world's largest bowl of guacamole. And if you're a pet parent, you can even bring Fido. They offer a doggie day care to keep your pet cool, fed, and entertained while you meander the food stands and mingle with the crowds.
With horror movie season upon us, there's no perhaps no better venue for catching a scary flick than a swanky hotel rooftop. Unlike its East Coast counterpart that only goes through late summer, LA's Rooftop Cinema club continues hosting movie nights at top locations throughout the city until October 31. At just $19, your admission gets you a comfortable seat, a blanket, and a chance to stargaze, making it an ultra-romantic date night option. Not to mention, you can grab a craft cocktail from any of the rooftop bars while you watch. Cheers!
Many don't know that West Coast falls are perfect for whale watching. This is one of the best ways for the entire family to enjoy the splendid beauty of the Pacific while getting away from the hustle of city life. Just a day trip out of LA and you'll find yourself face-to-face with some of the most magnificent creatures on Earth in their natural habitat.
These are just some reasons Spiffy loves working in LA. Click below to save if you are in LA, too!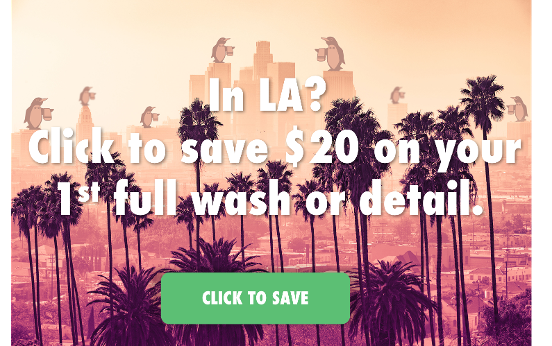 Posted in Cities