Since I launched our Spiffy Cincinnati franchise, I've seen firsthand how our mobile car care services bring unique flexibility to someone's workday. As a working mother, I've known the struggle of managing multiple schedules and somehow finding spare time for car maintenance or just cleaning up messes. That's what led me to mobile oil change and starting a business in the first place.
I have a friend, Jenna, who has benefited from the convenience of our services. Her average workweek demands flexibility, and a standard Spiffy appointment's mobile, zero-contact nature is a perfect fit. Here is a look at an average day in her life and the impact of making things easier with car care that comes right to you.
It's 6:00 am on Monday, and Jenna's emails are flooding in as she wakes up to get herself and three kids ready for the day.
Jenna is a 34-year-old mom, wife, and professional who has worked hard to intentionally build her career since graduating from university over a decade ago. She manages quality systems for a company with a global footprint at work, with six direct reports and thousands of products under her purview. If that wasn't enough, she keeps busy with her 6-year-old, 3-year-old, and 1-year-old during family and afterschool activities.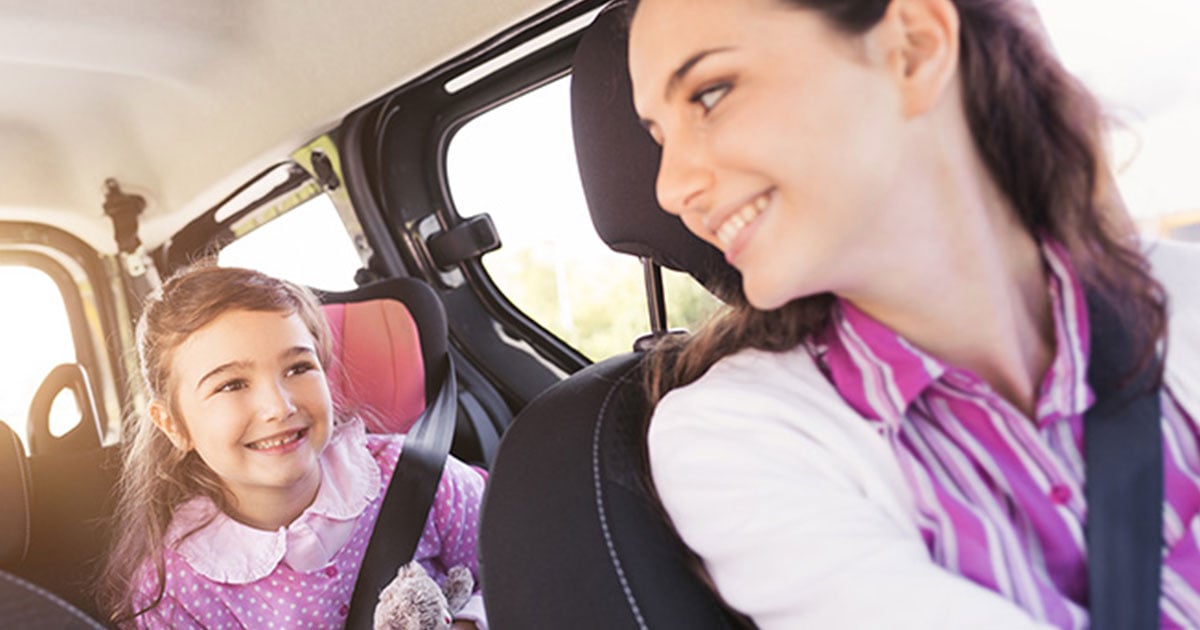 As she buckles the kids in, she notices the school of Goldfish snacks the kids dropped in the seat as an on-the-go necessity and a significant trail of mud on the floor from the hiking trail they explored on Saturday. It doesn't take long before Jenna realizes how much of a mess her car really is.
She drops off her kids at school and daycare. From there, she heads back to the house to work from home. Jenna opens the Spiffy app to order a car wash & detailing service from the local Spiffy in Cincinnati. She requests a Totally Awesome Detail for that afternoon, and within a few minutes, the Spiffy Customer Care team confirms the available time.
She puts her keys in a safe spot on her front porch and notes where she put them on the app. With that, it's time to start her day!
It's nearly 12:00 pm now, and the Spiffy tech arrives with a contact-less alert that he is there to detail the vehicle. Jenna can digitally track the progress of her Totally Awesome detail service. The technician also indicates the tire tread is worn and recommends tire replacement, which Spiffy can also provide.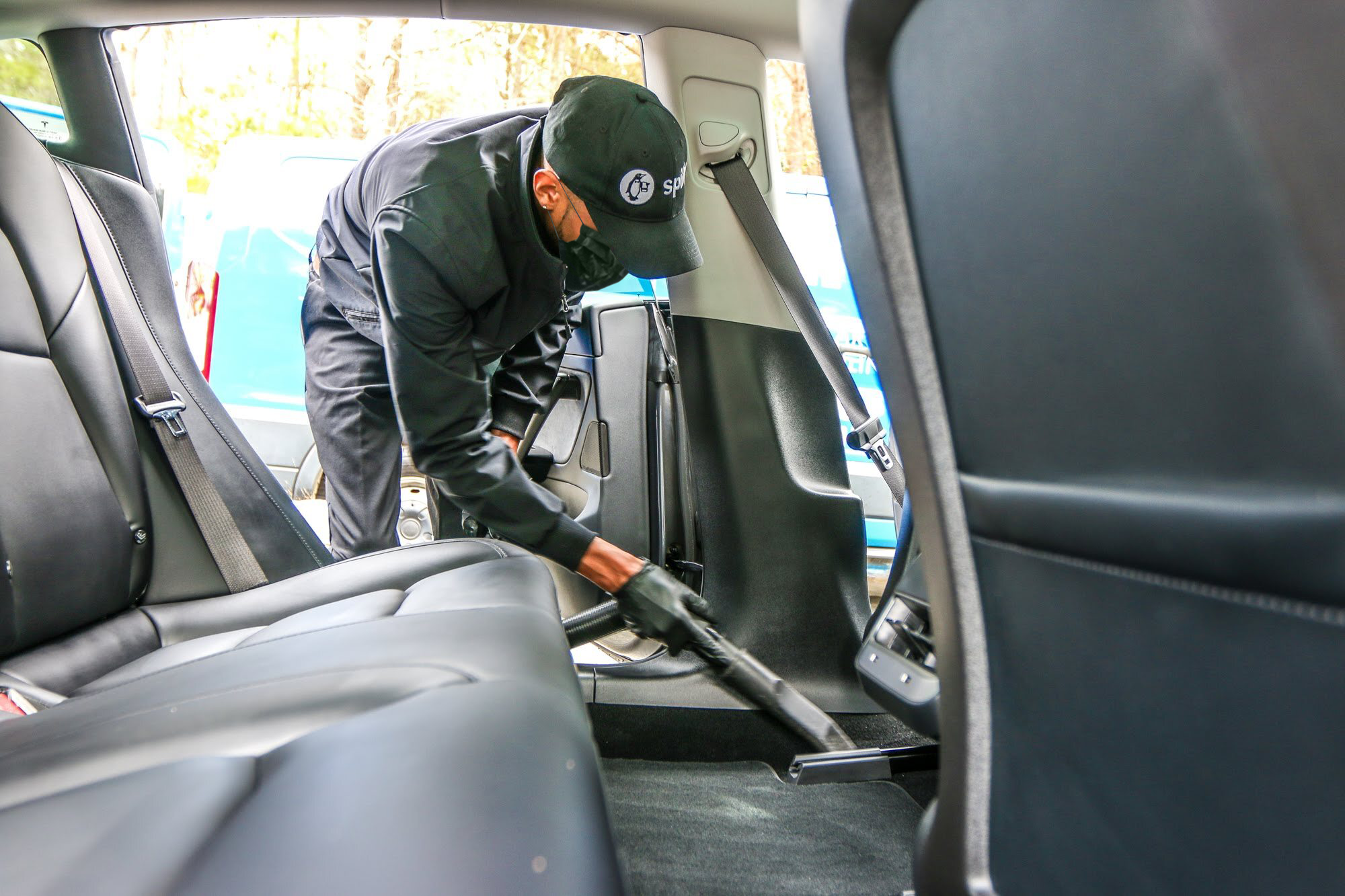 At the end of the service, the technician places the keys in the same spot Jenna left them. She receives an alert that her vehicle is clean, and she can now rate, pay, and tip her technician. Knowing that the tire tread is low, Jenna decides to schedule a tire replacement service with Spiffy for the following week.
"I absolutely love my children and my career, but it's a challenge to keep things clean and orderly between the demands of the workday and our young family," Jenna says. "The last thing I want to do is take time away from the kids to do chores or take my few & far between ME time to do more work, which is precisely why I love Spiffy. In 2 minutes, I can set up my service needs for the car, and they come to wherever I am to do it! It simply does not get any better than that.
"I actually get more work done now that I'm not stressing about the little stuff, like an oil change or car detailing or wasting my weekends with other car-related errands."
Jenna is not willing to give up the precious time spent on her family, take time away from the workday, or give up her R&R time for these things. For that reason, she loves Spiffy because it meets her wherever she is, with the car care needs she has.
Are you curious to see if Spiffy can help you like we helped Jenna? Whether you're booking a car wash, detail, or oil change, it's easy to give us a try at your home or office. Take $20 off your first service, and let us make your car feel new again!
Posted in Lifestyle