If you find yourself dreading the onset of spring, rest assured, you are not alone. For many of us, the sight of longer days and trees blossoming is enough to send us scrambling back into our hidey-holes as we hunker down with a box of Kleenex and just wait for it to be over. Luckily, there are a few tricks you can utilize to make this glorious time between winter and summer bearable -- and maybe even enjoyable.
Don't Be a Morning Person
This is easier said than done, especially if you have to be up early for work or to shuffle the kids off to school. But by avoiding the peak allergen time of the early AM, you can save yourself a lot of exposure and misery by avoiding outside time. If you can't escape it entirely, try to limit your time outside between 7am and 10am and at the very least, keep your windows up when you drive.
Start Treating Now
Spring may not have landed yet, but ask your doctor if it's okay to start pre-treating yourself a few weeks early. This will help your medicine to be more effective when the pollen really starts to fly. Remember that mild winters tend to bring more allergen-heavy springs, so be at the ready if it hasn't been too harsh in your neck of the woods.
Change Your Cleaning Habits
Besides keeping your home's windows closed and opting for the A/C, it's time to be more mindful about how you clean. Vacuuming can sometimes kick up more dust and pollen than it cleans, so it's important to make sure the model you use has a HEPA filter to catch and take out irritants in the air. Better yet, have someone else do the vacuuming for you (a great job for the kids!) and step out of the room for an hour or two to let things settle.
Psst...allergy-prep means having a clean car too! Book your first Spiffy service below and enjoy $20 off a sniffle-free driving experience.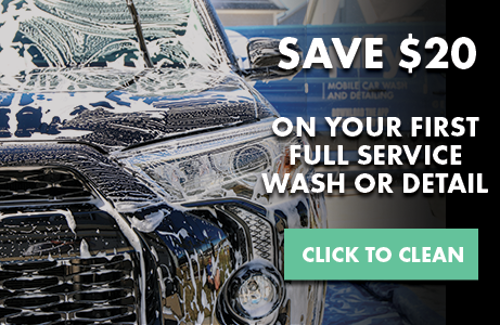 Posted in Spiffy Blog