We're thrilled to announce we closed our Series C financing round, raising $30 million to drive growth across the business and fuel our innovative solution for automotive dealers, Digital Servicing.
After introducing Digital Servicing in 2020 to support Dealers going mobile, we are excited to scale our investment in private label proprietary van upfit, Dealer branded app suites with iPhone and Android consumer apps, technician apps, and manager/customer service dashboards, plus best practice training.
"Automotive industry leaders understand the growing need to meet customers 'where they are' and Spiffy is uniquely positioned to provide software, hardware, and mobile service delivery expertise to help the industry elevate customer experience and grow revenue," said Brodie Cobb, CEO of Presidio Group, who advised Spiffy on the round.
Spiffy Growth by the Numbers
We have come such a long way since our founding as a mobile car wash and detail company in 2014. We've delivered over 2 million mobile automotive services nationwide, at a current pace of 3,000 - 4,000 daily across our 45+ markets. To make this magic happen, we currently employ over 500 W2 technicians and ASE-certified mechanics operating 350+ vans.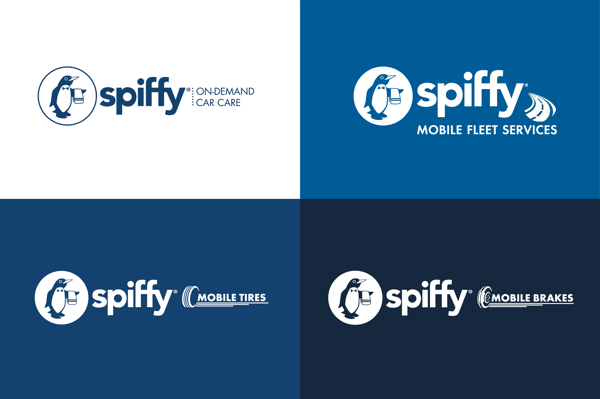 Thank You to our New and Existing Investors
Edison Partners led our Series C after joining us with a
growth investment
in March 2022. Our
Series B
leader, Tribeca Ventures Partners participated, along with strategic investors, Goodyear Ventures, Mann+Hummel, and Shell Ventures which
first invested
in March 2020. Also participating from earlier rounds were Trog Hawley Capital, Attinger, and Private Access Network, along with Bull City Venture Partners and IDEA Fund Partners that have been with us since the beginning.
The Presidio Group acted as our exclusive advisor, and helped procure automotive dealer groups as new strategic investors including Bowers Automotive Group, Qvale Auto Group and the Sewell family, among others.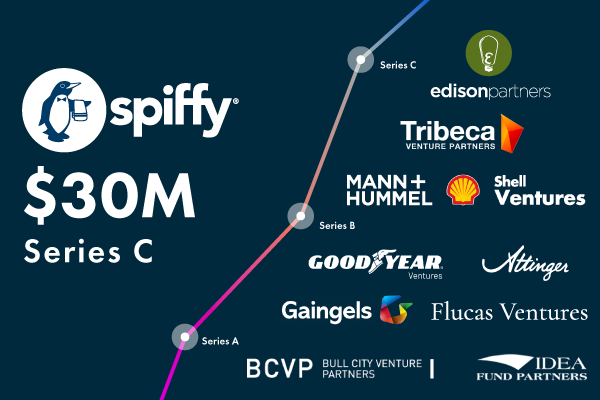 What's Next for Spiffy
We're incredibly excited to ramp up and roll out our refined Digital Servicing solution to help dealers elevate their customer experience and grow their revenue. We've been delivering convenient and
eco-friendly
services for almost a decade now and are well-positioned to equip dealer groups for success.
As our CEO and Co-Founder, Scot Wingo, said,
"After building my last businesses on the thesis of products going digital through eCommerce, we wanted to explore the idea of services going digital next. Spiffy is scaling faster than any of my previous start-ups because we are meeting the quickly evolving preferences of convenience-oriented customers across our fleet and consumer verticals. I'm both humbled and grateful to the existing and new investors coming along with us on this ride and plan to deliver great results in return."
We couldn't be prouder to be a part of the growing demand for on-demand complete car care services and the evolution of technology in the automotive industry. If you're interested in learning more about what's to come, click below!