Today, we're excited to announce a trio of new partnerships with Carvana, Gabi, and Uproar.car! A lot of work was done to bring these companies together for Spiffy customers, under an initiative that we call Spiffy Complete Car Care.
"This idea of 'complete car care' has been a long-term goal for a while, and started coming together with Safelite earlier this year," said Scot Wingo, Spiffy CEO, "What excites us most about these partnerships is how the combined value elevates the experience of every Spiffy customer. Instead of just getting a car wash or oil change, we're aiming to simplify every step of car ownership, from insurance coverage and warranties to lifetime maintenance and trade-in valuation."
Recently, we conducted a survey that highlighted the most stressful aspects of vehicle ownership. Repairs and insurance costs stood out among the top three stressors, and now we can help with thanks to these Complete Car Care partnerships.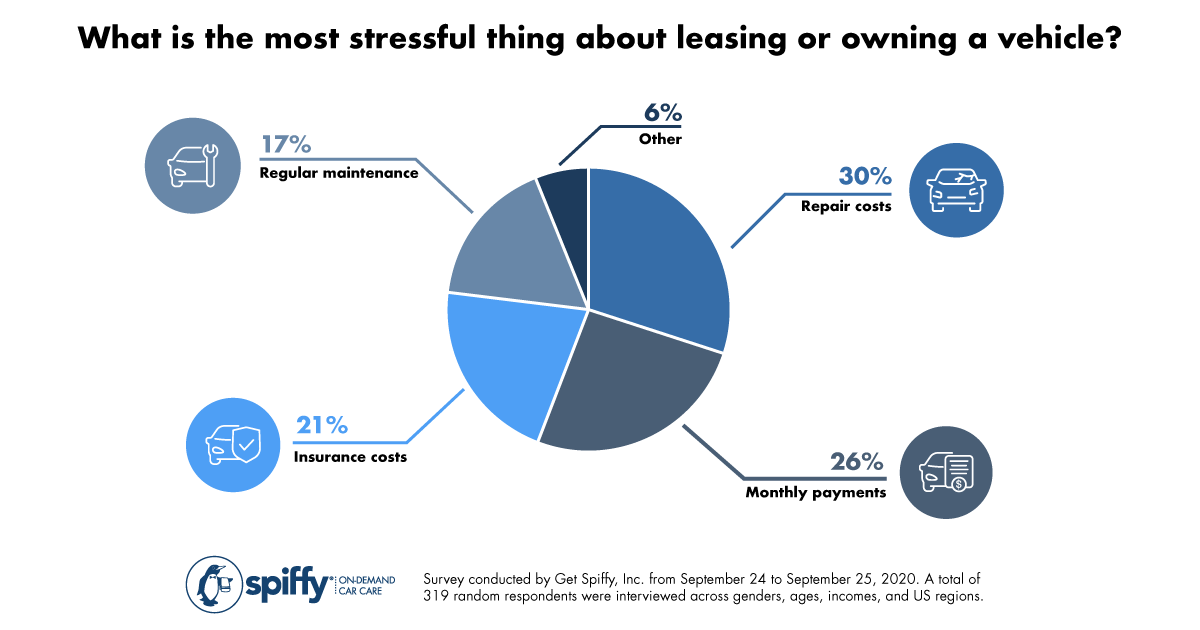 Gabi's online insurance comparison tool helps customers switch or bundle their coverage, saving an average of $825 per year. Uproar.car transforms extended warranties into low-cost monthly subscriptions, which can save thousands of dollars in unexpected repair costs. Carvana's trade-in valuation tool can help customers interested in selling their vehicles go from getting an estimate in the Spiffy app to browsing for a quality replacement in minutes.
As always, we're eager to find new ways to disrupt the car care industry and create stellar customer experiences. These partnerships are the latest step of that journey. Learn more about our Complete Car Care partnerships at https://www.getspiffy.com/complete-car-care.