After a rough winter that still won't seem to quit in some parts of the country, car owners are looking to spiff up and rejuvenate their vehicles for the spring and summer ahead. Luckily for us, April is National Car Care Month, sponsored by the National Car Care Council, a not-for-profit dedicated to educating motorists about the importance of regular vehicle care and maintenance.
Now is the time to be kind to your car. After dealing with record snowstorms, icy conditions, potholes, and road salt for months, your vehicle has likely been through the ringer. That's why the NCCC recommends that drivers do the following to save money and headaches in the long run:
Keep your car clean. Regular washing and waxing prevent the body and paint of your car from being damaged by corrosive debris. This is especially important if you live in an area with a lot of road salt.
Keep maintenance on schedule. Check the manufacturer guidelines of your vehicle for its unique maintenance schedule. Whether you choose to visit your mechanic or DIY, a proper service schedule is key to preventing problems down the road.
Look out for little things. Is your car making a different noise than before? A new warning light on your dashboard? Does it take you more time to accelerate and brake than before? Dealing with these small things now can help you avoid costly repairs in the future.
The NCCC offers plenty of free resources on its website to get your springtime driving started right. In the meantime booking a wash, wax, detail, or oil change with Spiffy is another great way to ready your car for the warm weather ahead. Use the link below and enjoy $20 off your first service!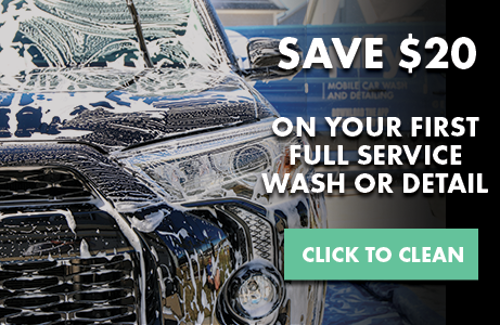 Posted in Car Care