Big, busy, and cosmopolitan are maybe not the first words that come to mind when describing a Texan city, but the Dallas area is full of surprises for those willing to explore its hidden gems. With its winning combo of big city life and peaceful suburban neighborhoods, natives and newcomers alike are falling in love with this big-hearted city in the Lone Star State.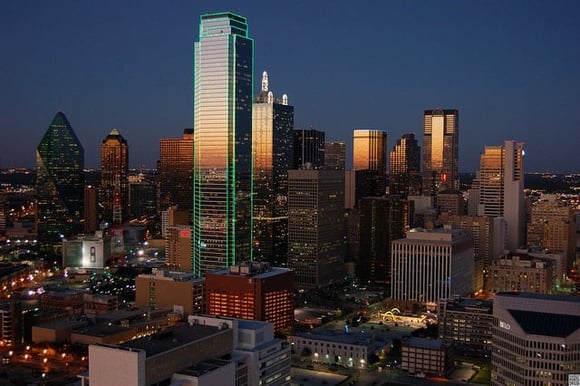 Here are just a few things to love about living in Dallas.
Old-Fashioned Southern Manners
Dallas has a proud culture of "please", "thank you", "no ma'am" and "yes sir" that hopefully isn't going anywhere anytime soon. Holding doors for strangers, helping neighbors with groceries, and friendly greetings are par for the course for Dallasites (or Dallasonians, depending on who you ask). And that friendliness extends far beyond the surface to a genuine benevolence and care for people. Dallas is one of America's most refugee-friendly cities, and area residents pride themselves on their warmth, friendliness, and openness to others.
A City for Sports Lovers
Football is a religion in Texas, and Dallas Cowboy fans personify this passion. Even casual sports fans can find something to love in this glittering city. A night at a football game is always a memorable event here since Texans do everything bigger. Baseball lovers will also find something to enjoy as the Texas Rangers are based in Dallas and enjoy a long season from spring to fall. Those who are looking for a real thrill should not come to Dallas without checking out at least one rodeo. The Stockyards Rodeo operates year-round and is always serving up excitement for those looking for a slice of authentic cowboy culture.
Nightlife and Cuisine
Dallas comes to life after dark. Whether it's cocktails with friends or checking out one of the many live music shows, there's no excuse for staying in if you don't want to. For foodies, Dallas-Fort Worth has so much more to offer than burgers and BBQ (although, you mustn't miss some of the world's finest smokehouses). As a great American melting pot of culture and cuisine, Dallas serves up some serious eats from around the world. Whether you're looking to try the best Peruvian ceviche you've ever tasted or explore the savory flavors of Vietnam, Dallas will not disappoint your palate.
Dog-Friendliness
Parents of four-legged children can rejoice. Dallas is an exceptionally dog-friendly city. Most restaurants with outdoor patios will let you bring along your faithful companion. There's even a bar built around a dog park that will give your pooch a free treat with a Yelp check-in. Dallas locals are known to be dog-lovers so don't be surprised if your mutt turns out to be a great conversation-starter as well!
Want to plan your next Dallas road trip? Make sure your car is Spiff-ready by checking out the sweet promo below!