Here's an unlikely pair: Karl Murphy, the operator of a pair of Triangle area car washes, and Scot Wingo, co-founder and CEO of ChannelAdvisor, one of the Triangle's most successful, now-public tech startups.
Today, with Murphy as operator and Wingo as investor and chairman, they launch Spiffy, the first mobile car wash powered by an app.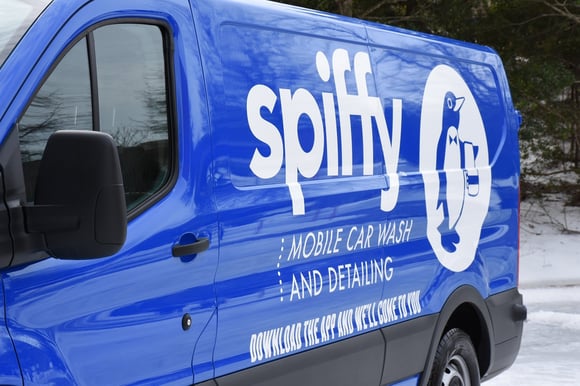 Schedule Your Next Car Wash From Your Phone!
Consumers and office workers around the Triangle can now schedule and pay for a car wash on their mobile device. A technician in one of 10 Spiffy vans, outfitted with water, soap, wax, vacuum and other car-washing necessities, shows up to a driveway or parking spot to perform the service. In most cases, the vehicle owner doesn't need to be present.
Like Airbnb, Lyft and Uber before it, Spiffy automates a process that is otherwise paper, phone, and time intensive.
Mobile + Car Washing = A Profitable Match
According to Murphy, the business is twice as profitable as his two physical Carolina Auto Spas, requires a fraction of the start-up costs, and positions Spiffy to become the first national brand in car washes.
"With the rise of mobile and the app-based economy, we think we can marry up our knowledge of the car wash industry with the mobile delivery of car washing," Murphy says. The opportunity in 50 key markets around the U.S. is worth $2.6 billion (It's an $8B market total), and that doesn't include eventual add-on offerings like oil changes or home power washes.
Wingo says, "In this model, we can lease the vans and (…) be in front of consumers very quickly. The van is the economic unit and they become profitable after 3-6 months, which is a very quick payback."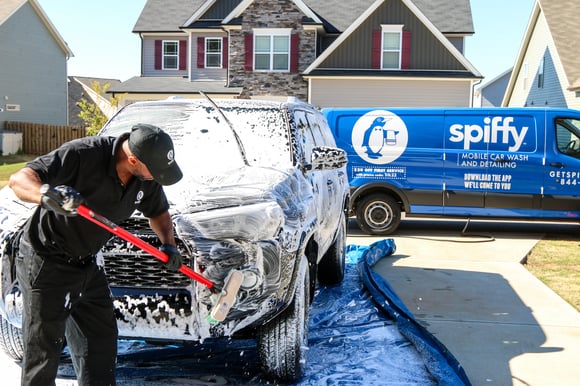 Recession Drives Innovation
For Murphy, the idea for Spiffy came out of necessity. He bought his first car wash in Cary, NC in 2003 and built a second car wash in Apex, NC in 2006. Murphy had hoped to expand again in 2008 or 2009, but banks made it too difficult to get the loans needed to acquire land and build a structure.
The difficult economy also had an impact on customer behavior. It forced Murphy to rethink every aspect of his business. He began to ask questions like, "What do customers want from us? What is the real value that customer pay me? How can we do that better?"
One theme became apparent. There was still demand for car washing, but people just didn't have the time to come to the store. "The best clients have more money than time and can deploy that money to solve problems they don't have time for," Murphy explained. "I needed to go out to my customers."
Murphy started in 2011 with a single truck and a little promotion in-store, via email and via a website. He was surprised by how fast customers latched onto the service. And by the end of 2012, Carolina Auto Spa had three vehicles and technicians washing and detailing cars at people's homes and workplaces.
It was around this time that Murphy started talking with Wingo, whom he met through a mutual friend. After using Uber in San Francisco, Wingo became fascinated by "technology-enabled services" and saw the opportunity for Murphy to build an app that would allow the company to reach more local customers and expand beyond the Triangle.
Wingo was also drawn to Murphy's business sense. A military vet formerly in enterprise sales, Murphy had operational instincts. Wingo had no interest in the day-to-day.
User Experience Over Everything
In 2013, Wingo became a silver bullet for the operation when he stepped in as its sole angel investor and key advisor. Wingo spent nights and weekends helping Murphy and a trio of developers design a mobile app that was both easy to use as well as intuitive. Wingo impressed upon Murphy the critical importance of seemingly small details like font size, background color and the positioning of buttons.
"The whole focus was on how incredibly simple we needed to make it for the customer, what sort of language are we using and the key functionality," Murphy said.
Now on its third iteration, the Spiffy mobile car wash and detailing app lets users schedule and pay for a car wash or detail in 30 seconds or less. Beta customers have responded with rave reviews, and repeat business is accelerating.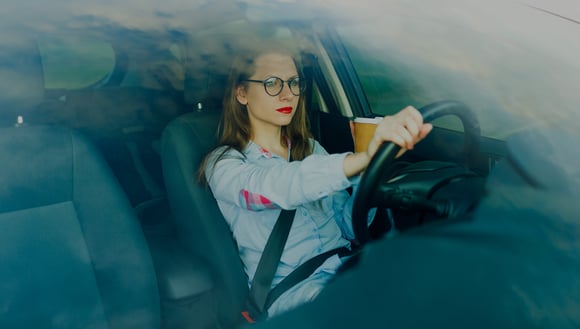 But scale is the biggest value the app provides, Wingo says. That's why tech-enabled services is considered a top 10 information technology trend for the next decade, according to McKinsey.
In a 2013 report, the consultancy wrote:
Companies have much to discover about the efficiencies and flexibility possible through reenvisioning their assets, whether that entails shifting from capital ownership to "expensed" services or assembling assets to play in this arena, as Amazon.com has done by offering server capacity to a range of businesses. Moreover, an understanding of what's most amenable to being delivered as a service is still evolving—as are the attitudes and appetites of buyers. Thus, much of the disruption lies ahead.
Challenges Faced by Mobile Car Washing & Detailing
Specific to car washes, Wingo points out the industry's historical real estate challenge: "Finding, developing and getting through municipal hurdles is very, very hard and capital intensive —it can take $1-2.5 million to build a car wash at the end of the day."
Most operators own one or two locations, and may require two or more years to open a new one. The largest chains have been pieced together through acquisition, but are typically family-owned and regional with 40-50 locations in a handful of cities.
Murphy says mobile car washing is twice as profitable as those operations. It also commands higher fees—$20 for a basic exterior car wash up to $299 for the maximum detailing package—and begs for an additional layer of customer service, like mobile reminders and subscriptions. Spiffy will offer weekly, bimonthly and seasonal subscriptions, so that customers will be prompted to schedule a wash or reserve an auto detail appointment on a regular basis. That automates even more of the process.
"Where I have helped is in understanding the model, how to build the software and make sure everything scales," Wingo says.
New Brand Equals Scale
He also helped Murphy develop a brand that could grow nationally. At some point in 2015, Murphy expects to eclipse the local car wash business and expand to Charlotte, NC and maybe a third and fourth city.
A key strategy will be to partner with major corporations and property management companies to offer Spiffy services to office workers (Today, the Bank of America Plaza in downtown Raleigh begins offering the service).
A team of about 15 full-time employees are working toward those goals out of offices in Morrisville, NC. Of these employees, ten are technicians in the field, and there's a scheduling coordinator and small marketing and operations management teams.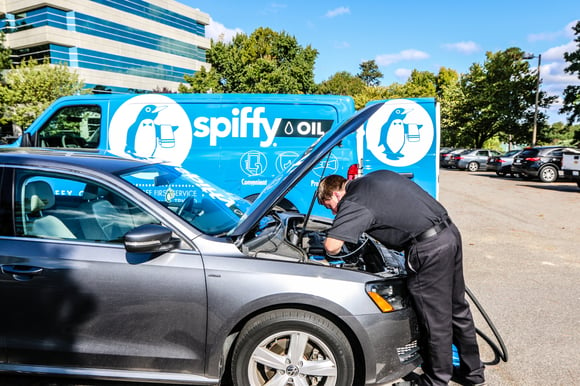 Additional backend development will help more functions be automated. Spiffy plans to hire more technicians in the cities in which it expands. Plans today are to own or lease all of the vans, but Murphy says other models for expansion—perhaps similar to Uber or Lyft—could be explored in the future.
Regardless, both men believe they're on to something revolutionary for the car wash industry.
Says Wingo: "The mobile phone is a very powerful device and is making our lives easier. If you marry that with real-world services, it can be somewhat magical and extremely convenient—like my first Uber experience."
Red the whole article at ExitEvent.
Interested in trying Spiffy? Book your first full wash or detail and get $20 off!
Posted in News