Whether it's your sentimental high school beater or a rare classic Cadillac, maintaining an older vehicle is a labor of love that requires some special TLC. By scheduling regular cleaning, repairs, and inspections; you can keep your old faithful going strong and avoid more costly expenses down the road.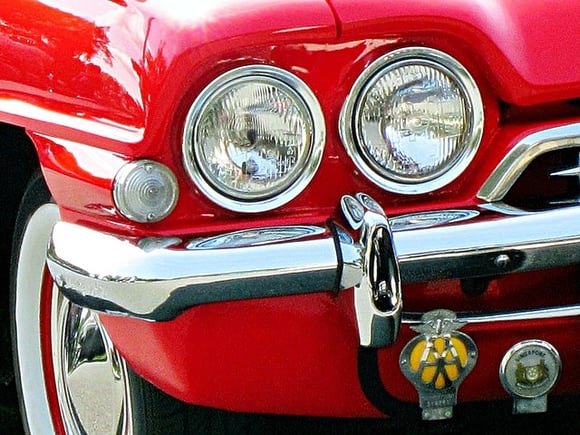 Here are some Spiffy-approved tips for keeping your older car in tip-top shape.
Don't Neglect Basic Maintenance
Most drivers learn from a young age that cars need engine oil, cooling fluid, and a transmission to function. However, when we get busy it's easy to let this slip. As tempting as it may be to try to drive a 1,000 extra miles out of your last oil change, we cannot emphasize enough how important it is not to neglect preventative care and maintenance of any car, but especially one with high mileage. Spiffy is soon going to roll out oil change everywhere, making the oil change hassle non-existent. Even better, Spiffy has a range of oils and is knows exactly what your car needs, whether it's new or old.
Bundle Your Repairs
As your car ages, regular repairs and maintenance will be an inevitable part of its upkeep. One of the best ways to save yourself future expenditures (and avoid being nickeled and dimed at the auto shop) is to bundle your repair services together and get them done at once. Need your timing belt changed? Ask your repair person to change all the belts, the water pump, and flush the cooling system while they are in there. Yes, you may pay more upfront, but it will save you money in the long run, not to mention decrease the chances of you finding yourself stranded on the road!
Keep That Engine Clean
A clean car isn't just a beautiful car. It can also be a healthier car. This isn't limited to car washes and interior detailing either. A clean engine is much more important than many car owners realize. Car experts at AxelAddict suggest that once a year, you should fill your tank up with high-octane gas because it will clean the gunk out of your pistons and catalytic converter. Additionally, Spiffy provides engine cleaning and degreasing services to our clients. Engine cleaning is a great service to increase the longevity of your vehicle as well as its resale value. It can be purchased as an upgrade to Spiffy cleaning package.
Check out this video of a Spiffy engine cleaning:
Want to help your car last forever? Book your first service with Spiffy below and receive $20 off.
Posted in Car Care