While we pride ourselves on being a convenient, professional, and eco-friendly mobile car wash company, there's no denying how much we love dogs at Spiffy.
After the
amazing video
and incredible turnout we had for our
National Dog Day donation
to
Independent Animal Rescue
, it was clear that we needed to raise the bar for National Dog Week. The best way we thought to celebrate a whole week dedicated to the amazingness of dogs is by giving away our very own Spiffy Doggie Bag Holders!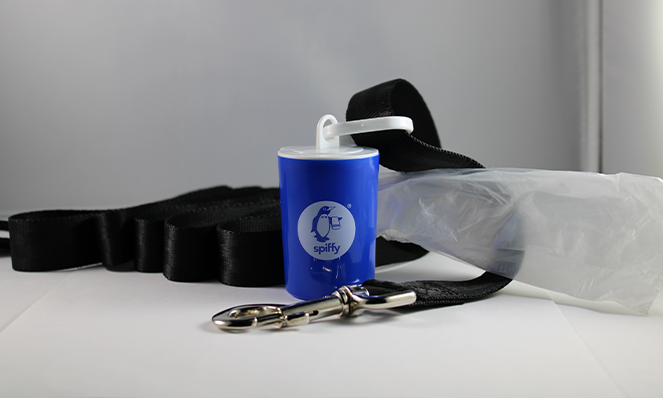 If you're looking to score one of these sleek doggie bag holders for your dog's favorite leash, then all you have to do is book a Spiffy service with our Pet Hair Removal upgrade! This service sets out to eliminate any accrued hair with a meticulous carpet vacuuming and brushing process. Choose between our medium and heavy options, based on how much pet hair is embedded throughout your car's interior.
In case you're on the fence, here's a video that demonstrates the process for a typical Pet Hair Removal service (and features Spiffy's Chief Dog Officer, Bagel), so you know what to expect:
Posted in Lifestyle