If you love gadgets and tech as much as we do, then you know all-too-well how disappointing it can be when they suddenly stop working. The simple truth is that tech isn't made to last. In fact, companies count on it. Take it from someone who has a drawer full of old smartphones, chargers, and headphones -- there has to be a better way of dealing with old electronics.
What to Recycle
The good news is that many household electronics and appliances are recyclable. Some of these include:
Sound systems
Computers and laptops
Mobile phones, tablets, and mobile accessories
Video games and game consoles
Kitchen and household appliances
Rechargeable batteries
Printers and ink cartridges
Cameras and videography equipment
iPods and tablets
The even better news? If your old tech still has life in it, you may be able to sell or trade it in for some extra cash or store credit.
Where to Recycle
Many electronic retailers, such as Staples and Best Buy, and various mobile carriers, have eco-friendly consumer recycling programs for customers who want to offload old items. There may be some limitations, such as only six items, per customer, per day. However, by going to a trusted national retailer, you can rest assured that you are doing right by the planet. Don't live near a major retailer and want a no-cost option? Much like Spiffy offers an on-demand car wash, whenever and wherever you want, Call2Recycle is a phone call away for all of your tech recycling needs. Recycle your phones, batteries and other electronic items throughout the U.S. and Canada and sleep well knowing that your gadgets are being put to good use and not sitting in a landfill.
If you want to keep the green theme going this spring, book a Spiffy car wash or oil change today. You'll help save the planet with our eco-friendly services and save $20 off your first service!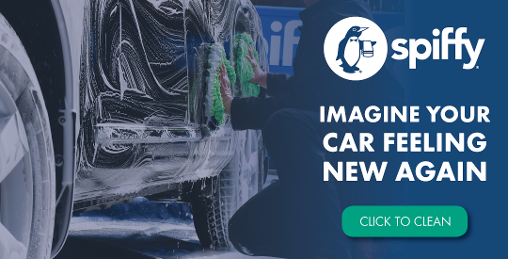 Posted in Lifestyle