On-demand mobile car wash service Spiffy is accelerating its timetable for expanding its service to Atlanta after establishing "a beachhead" in the Georgia city.
This week Durham-based Spiffy established a facility in Atlanta's Ponce City Market, a massive – 2.1 million square feet – one-time Sears, Roebuck & Co. distribution center that is now home to an office, retail and residential complex. Spiffy decided to open the facility after being contacted by Jamestown, the developer of Ponce City, which was seeking an amenity to offer tenants and retail customers.
"We're excited the real estate community is finding us," said Karl Murphy, Spiffy's co-founder and president.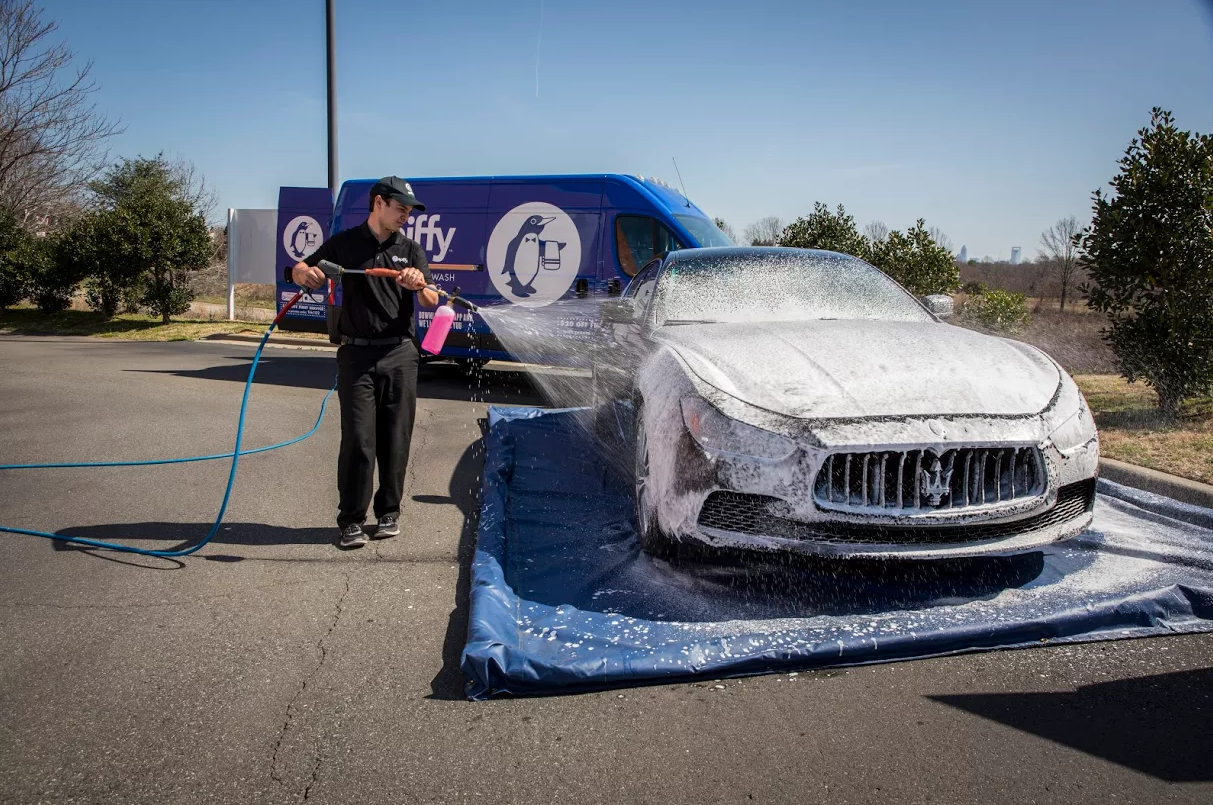 Spiffy provides car washes and detailing in the Triangle and Charlotte out of more than 25 vans that customers can schedule to come to them through an app on their smartphones. But that mobile service isn't being offered at Ponce City, although customers there do schedule their appointments on their smartphones, Murphy said.
However, Spiffy had its eye on Atlanta as fertile territory for its mobile service even before it was contacted by Jamestown. Now Spiffy is accelerating those plans, said Murphy, who expects the company's vans will start operating in Atlanta in the next two or three quarters.
Spiffy launched its service in the Triangle in November 2014 and expanded to Charlotte the following June. Revenue this year is on track to more than double 2015's revenue, Murphy said.
Spiffy's executive chairman is Scot Wingo, who also is the co-founder and executive chairman of publicly traded e-commerce technology company ChannelAdvisor.
Posted in News