From day one of Spiffy our goal has been to redefine the car care experience. With each and every service we provide professional, stellar services with top-quality eco-friendly supplies, trusted technicians, and proprietary technology to collect all water.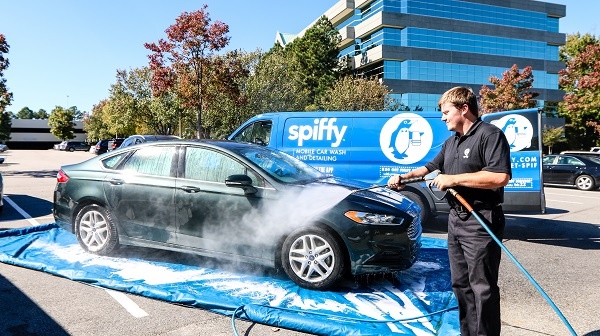 Spiffy's focus and efforts towards environmentally friendliness lie in these categories:
Water Conservation - Spiffy has invested in technology and techniques to use the minimal amount of water. Spiffy uses less than 12% of water used by an at home wash and less than half the water used in a tunnel car wash.
Water Reclamation - Our water reclaim mat eliminates runoff by capturing all of the water and products used during a car wash. We then take the water back to our central facility where it is treated and recycled.
Eco-Friendly Supplies - Spiffy has researched and tested the best, most environmentally-friendly chemicals and compounds. All of the products Spiffy uses are biodegradable.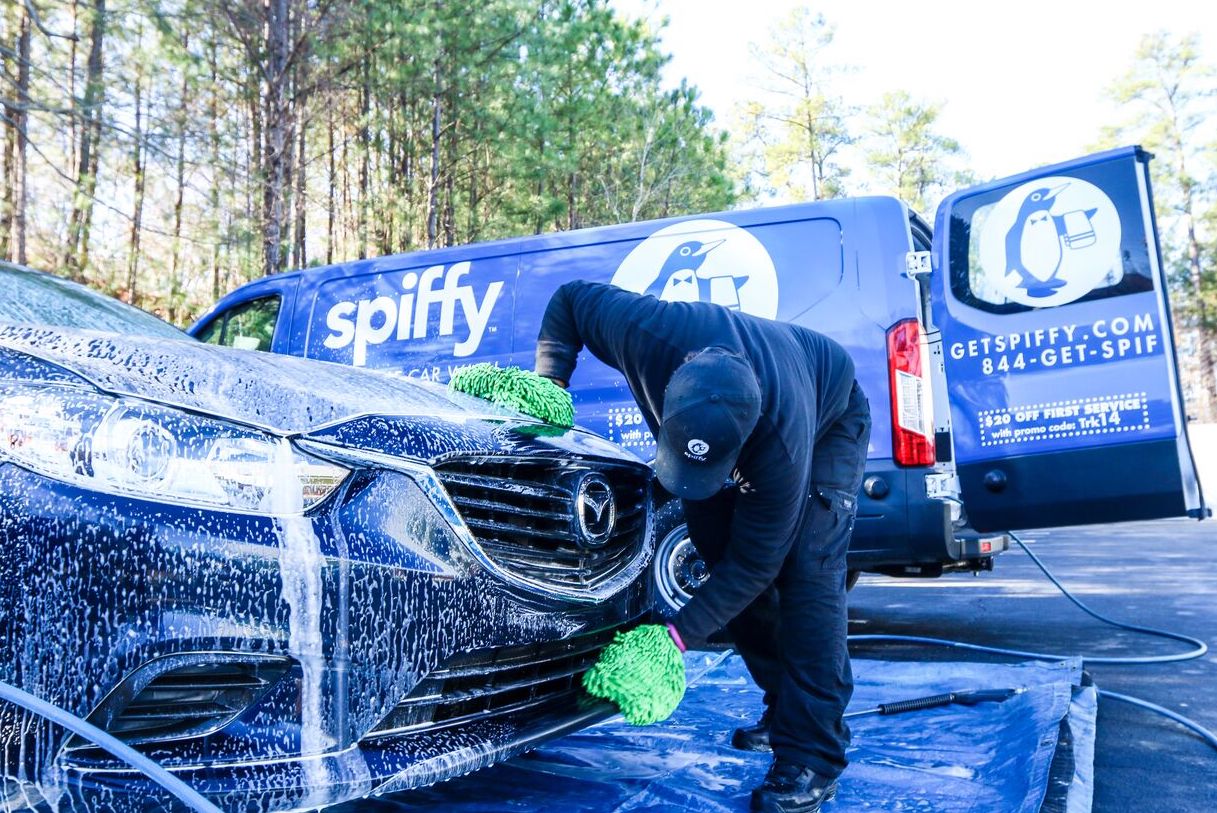 By integrating these categories into our business model we have made a commitment to the environment and a promise to the future.
With Spiffy Green being a core value, we will continue to push the boundaries on what can be done to minimize our environmental footprint. We are continually researching and innovating to ensure our practices are as sustainable as possible.
Live a more sustainable life and start with a Spiffy service, we'll even give first time customers $20 off their first full wash or detail. Follow the link for more information.
Posted in Business