Most people know that getting their car's oil changed is inconvenient, but only fleet owners can fully understand the time it takes to service several vehicles at regular intervals. With Spiffy Fleet Services, everything from washing and detailing to fleet oil changes are easier than ever for business owners and fleet managers.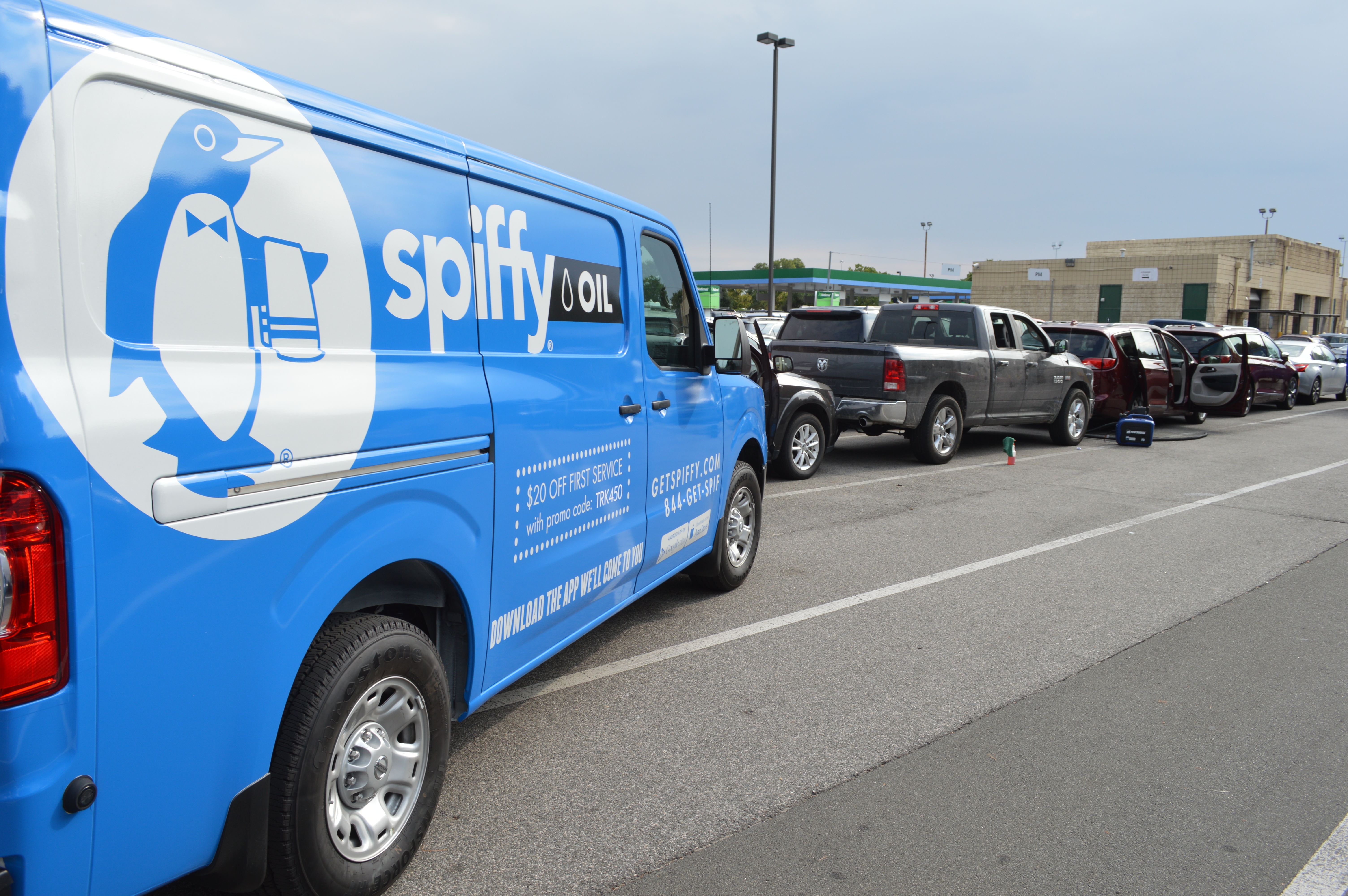 Spiffy Offers Fleet Oil Changes
We know that fleet vehicles are integral to a brand's image, and part of maintaining them is making sure they are clean, regularly serviced, and always ready for the road. From small businesses with one or two vehicles to fleets with hundreds, Spiffy oil changes will help you get more miles and dollars out of every vehicle while keeping a smile on your customers' faces.
Just like all of Spiffy's offerings, scheduling a fleet oil change can be done with a tap of the screen or by picking up the phone. We can come to you for washing, detailing, oil change, and custom options! Spiffy will help you get the most out of your business investment and keep your fleet on the road. Schedule your Spiffy Fleet oil change today to discover the ease of scheduling, paying, and tracking by phone.
Ready to learn more? Follow the link below for more information or to request a quote.
Posted in Business