As a fleet manager, you have to retire models in your inventory sooner or later. When you're ready to prepare one of your fleet vehicles for auction or resale, it's important to keep a checklist in mind for the "de-fleeting" process.
When you rely on Spiffy and our Fleet Management as a Service model, you can generally expect a multi-step process for de-fleeting, depending on your specific needs. Whether the car you're looking to part with needs reconditioning, de-fueling, adhesive removal, or to be listed for auction, the FMaaS model is perfect for de-fleeting with ease!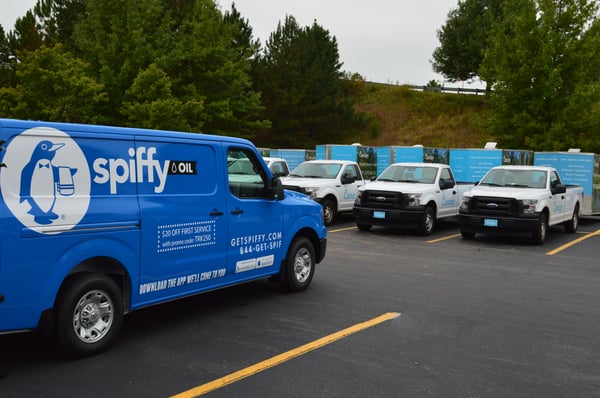 If you're new to de-fleeting or are looking to make the process more efficient, then it's important to know every step that should be taken before sending a vehicle to be sold. When you're trying to maximize the resale value of a vehicle in your inventory, then be sure to focus on the following:
Conduct a complete inspection to assess your model's specific needs.
Treat any visible damage, such as paint scratches or dents, that stands out during your inspection. Any repairs are well worth the cost and effort it takes for a greater return on investment.
Bring the same attention to detail into the interior with areas such as leather upholstery, carpet and fabric quality, and overall cleanliness.
Don't let headlights and wheels end up an afterthought; there is a great value in treating them before putting a vehicle on the market.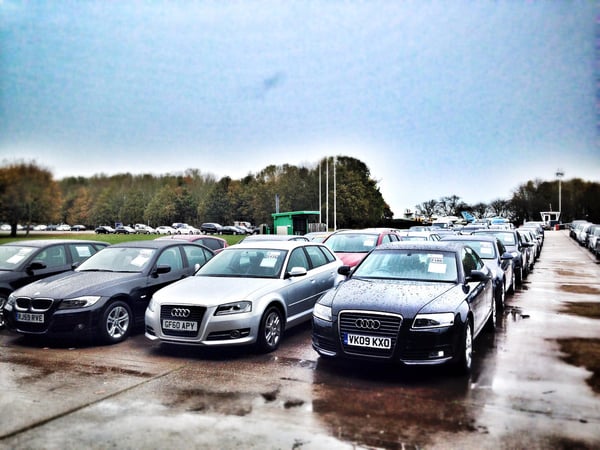 Our Spiffy technicians have plenty of experience working with fleets for convenient oil changes and car washes, and our plethora of detailing services could be the difference between an average sale price and the best price possible. These include paint sealant for scratches and swirls, an absolute interior clean from front to back, guaranteed restoration for the headlights, and even upgrades like our Spiffy Decontaminator for a sanitized and microbe-free cabin.
Regardless of your fleet inventory, we're prepared to service your vehicles throughout their entire lifespan; from the moment of arrival on your lot until you decide to put them on the market. Don't miss out on securing the highest price possible; choose Spiffy to maximize your inventory's value during the de-fleeting process!
Ready to Spiffy your fleet?
Posted in Fleet