If you're thinking about buying a used car, you've probably spent plenty of time browsing and researching your next acquisition. But did you know that car auctions could help you find the best deal ever? Not only can bidding in a car auction save you tons of money, auctions often have some of the best variety of used and gently used vehicles to choose from.
We're not talking about luxury vehicles here -- though those are not unheard of. We're talking about everyday auctions that have everyday, reliable vehicles such as Dodge Chargers coming off of six years of State trooper duty but are in great condition. Or other everyday sedans, pickups, and SUVs that may need some TLC but can be yours for as little as $2,000.
Sounds like what you'd like to spend? Read on for some expert-approved tips for getting the best value for your car.
Don't hesitate to ask for a test drive.
Much like a traditional car lot, many auto auctions will allow you to test drive before you place a bid. When you first arrive at the auction, you'll likely see a number of vehicles that instantly appeal to you. Avoid the temptation to bid on the first thing you see and ask to test drive before the sale. Keep in mind that these events can be a little cutthroat. The auction organizers will want things to move along quickly, so you may have to act decisive and be persuasive to get behind the wheel.
Be knowledgeable about cars, or at least bring a friend who is.
You don't need to be an auto expert to have success at a car auction -- but it certainly doesn't hurt. If you think that "4-wheel drive" means "all the wheels turn", you might want to bring your mechanic cousin, or make sure he's ready to take a call on the spot. At the very least, do plenty of research before you go. Use resources like AutoTrader and Kelley Blue Book to find all the info you can before you make an offer.
Have a budget for repairs.
Just like you should be mindful of your budget while buying, you should also remember that your perfect car may need some repairs before it's roadworthy. If you're looking for cheap transportation, don't let yourself go over budget with expensive fixes. Remember that some of these vehicles may need $300-$1,000 in repairs.
Looking to stretch your budget and preserve your auto investment? Book a Spiffy wash and detail with us below and save $20 off your first!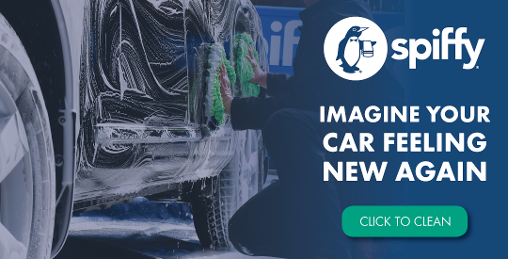 Posted in Lifestyle