In the United States, full time employees work an average of 47 hours per week. In recent years, this number has risen over the standard 40 hour work week. Since Americans are spending more time at work, they have come to value convenient amenities at their workplace that save them time. Fitness centers on company campuses have become extremely common, also food trucks and cafeterias on campus make lunchtime quick and convenient. Now there are even hair salons, healthcare centers, and mobile car wash & detailers - Spiffy!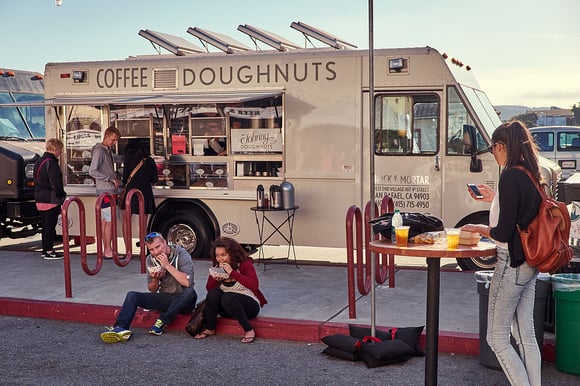 For example, Google is well known for their spectacular employee benefits. With gourmet snacks, coffee and juice bars around campus, to free Google buses for employees to get to and from work. Companies and property managers alike are adapting to this new need and have been searching for great amenities for employees, in order to attract the best talent and tenants.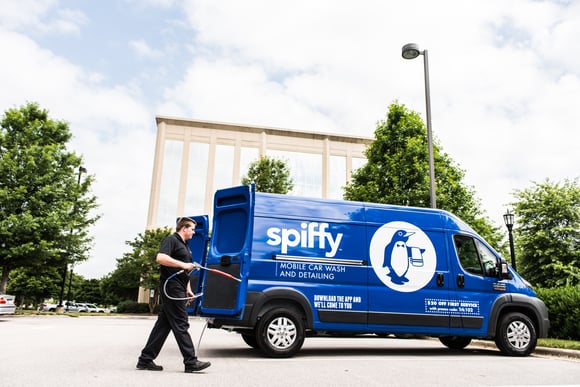 Since people are working harder, they are willing to spend a few extra bucks in order to save time. This is where Spiffy comes in. Why spend time waiting for a car wash when you could have it done while you're working? Spiffy has a seamless process for services at work locations. Customers and technicians exchange keys through a secure Key Exchange System and communicate through our Spiffy app. This makes the process simple, easy, and seamless.
Spiffy always works with it's partners to come up with the best solution for their location. For Midtown Plaza, this happened to be an entire wash bay! Check out this awesome before & after: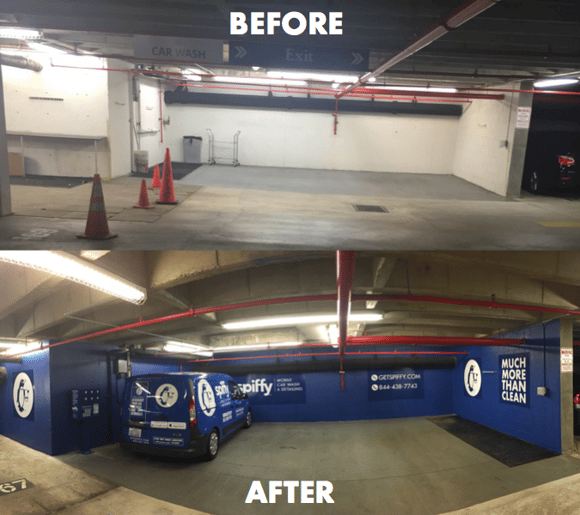 Consider Spiffy being a zero-cost, environmentally friendly amenity on your property! Ease your employees lives and call Spiffy today.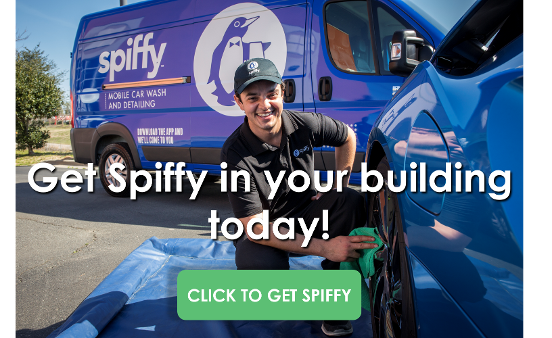 Posted in Spiffy Blog