As COVID-19 has impacted every industry and
disrupted consumer confidence
, businesses are forced to do all they can to rebound and drive revenue. States are beginning to lift restrictions and allowing public spaces to open, such as retail stores, restaurants, and gyms. Still, customers can't regain confidence without feeling safe when entering these locations and the financial stability to make purchases.
Fortunately, with the right disinfection strategy, you can easily ensure that your facility is safe as more consumers look to return to some level of normalcy.
Improving Customer Confidence with a Disinfection Action Plan



Whether your business has already re-open or is planning to soon, it's essential to know where the average consumer stands in the wake of the ongoing pandemic.
According to a survey conducted from May 11-17 by
McKinsey & Company
, 80 percent of consumers avoiding public places are waiting for milestones beyond the lifting of restrictions. These range from medical authorities giving the go-ahead to releasing a successful vaccine. Of the 2,002 people surveyed, 50 percent reported a decrease in spending in the last two weeks, and 32 percent plan to reduce their spending over the next two weeks.
Combined, these can make it easy to think that the strictness of your disinfection plan wouldn't impact your bottom line. But if you break down the requirements consumers have for leaving their homes, it's easy to see the significant chunk that you can control.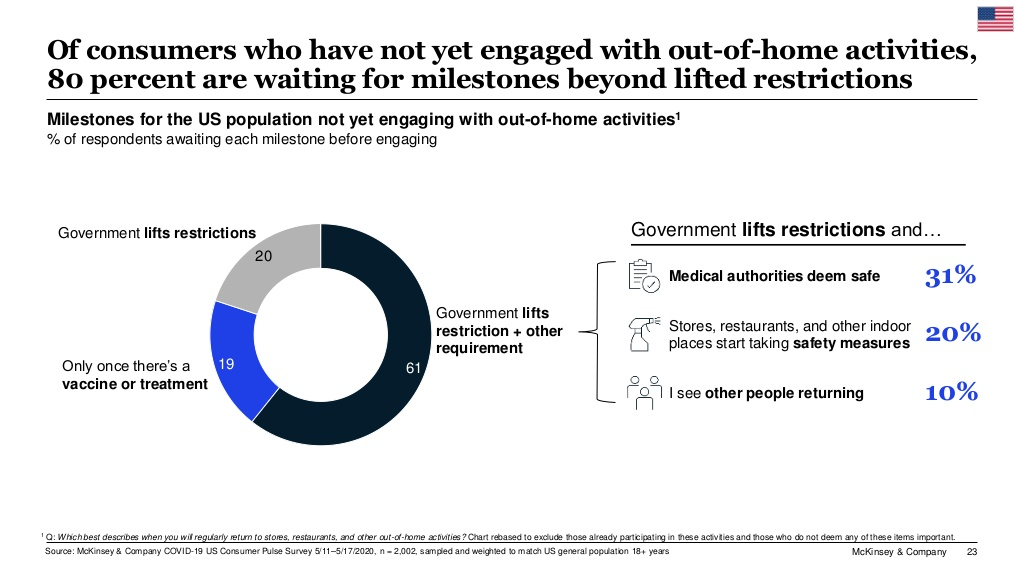 By embracing a disinfection strategy, you're immediately appealing to the 20% of customers waiting for public places to take proper safety measures. And the success you have at making them comfortable will impact another 10% of people, who are just waiting for others to return.
The Importance of Transparency



The quick way to help boost your customer's confidence in coming to your business is specific, concise communication. Regardless of if you prefer social media, emails, or traditional advertising, your disinfection plan is an important story to tell. The only way your customers can take it seriously is if you properly enforce it.
Cleaning and sanitization should be your top priority, as this helps to protect your employees and customers alike. Additional measures, such as mask requirements, protective barriers, and dedication to physical distancing, can go a long way toward improving confidence.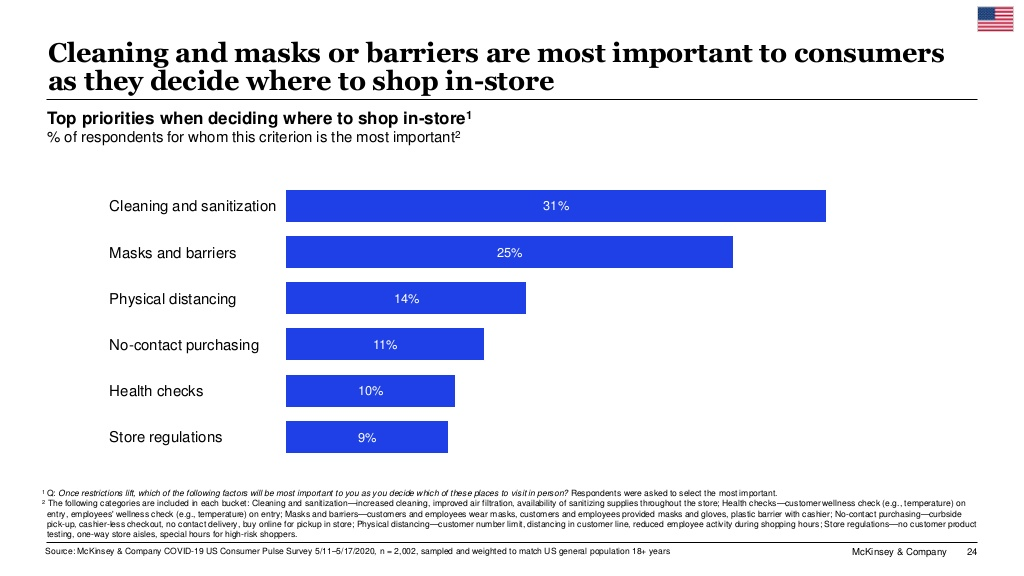 While it can be challenging to make these changes overnight, it's clear that consumer confidence won't be able to rebound without them in place immediately. Most businesses are incapable of lasting until a successful vaccine is released, which could take longer than
12 to 18 months
. This makes embracing these disinfection measures more necessary to minimize the overall economic damage to your company.
Robust Solutions Bring Results



Here at Spiffy, we've worked to provide facility disinfection services to a wide variety of businesses. While the size or industry may vary, all of them want to provide their customers with the comfort and safety that they need in the post-COVID world.
To achieve this, we utilize
hospital-grade products
to provide peace of mind to companies and consumers alike. These EPA-approved, CDC-recommended chemicals are designed to eradicate countless pathogens, including COVID-19.
Posted in Disinfection