As you likely know, it's illegal in all 50 states to drive without insurance. If you plan on leasing or buying a new car from a dealership, then it's a purchase that you're required to make before heading home. Despite this being one of the most important purchases a driver can make, many people freeze up when it comes to shopping for auto insurance.
With so many choices to consider, settling on "the right one" can be so overwhelming that many of us end up just rely on familiar names and hoping for the best. By failing to make an informed decision, you can be left to pay more per month while not being adequately covered if you do get into an accident.
Don't wait until an emergency to find out if your insurance is any good. Follow
Spiffy's
tips for auto insurance shopping and rest assured that you are covered at the best rate for your family.
Understand Your Coverage
Not every car and driver will need the same coverage. Different states will have different criteria for insurance but most policies are broken down into six separate categories.
Bodily injury liability
Personal injury protection (PIP)
Collision
Property damage liability
Comprehensive
Uninsured/underinsured motorist
These are covered in-depth by the
Insurance Information Institute
and are important to know when you're browsing through insurance companies. By brushing up on your knowledge about these different categories, you can have a better experience when the time comes to settle on a specific plan for your vehicle.
Use a Direct Comparison Tool
While going to your neighborhood agent is still an option, many insurance shoppers like the convenience and lack of pressure that comes with using an online tool to compare rates and coverage. In an era where information is at the tip of your fingers, who wouldn't This allows you to get quotes from several companies at once and view quotes and coverage side-by-side.
If you're looking for a low rate, this is a great way to find it, but don't jump at the first one you see. Rates that seem too good to be true may be lacking essential coverage and leave you in a precarious position if something happens. This comparison tool by
Nerd Wallet
is an excellent starting point for new and old drivers alike.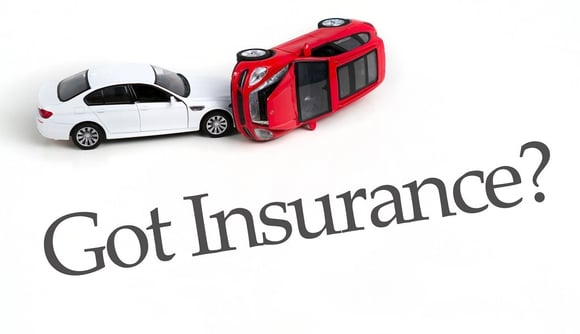 Manage Your Premium
The insurance premium is the amount you'll be expected to pay during each billing cycle to maintain your coverage. The average driver pays about
$78 a month,
but your premium will vary greatly based on several factors, such as your driving record and the state you live in. In fact, the cost to insure varies so much by state that an average driver in Ohio might pay
$42
per month while their Louisiana counterpart is stuck with a monthly payment of
$152
!
Some of the ways you can reduce this cost include raising your deductible, but only if you can afford to pay the deductible amount if you're in an accident. You can also reduce the coverage for older cars. However, it's never wise to skimp too much on coverage because some accidents can cost more than you can expect.
Treat Your Car Well
Did you know that routine cleaning and maintenance improves your car's performance
and
long-term resale value? Don't let the hassle of car care throw it away when Spiffy can bring it to your home or office.
Book your first Spiffy service
below and enjoy $20 off today!