As an owner of a mobile car washing and detailing company, in addition to two full-service car washes, I've been fortunate to gather a wealth of experience from being around cars.
The combination of car wash ownership and an academic worldview drove me to approach car detailing more as a science than art. Most results of car detailing come from simple technology and elbow grease, while the rest requires specifically-designed technology and actual skill. Through my journey from novice to "Expert Detailer" status, I have learned quite a few insider secrets.
Here are my top three DIY tips for detailing your car at home:
The Detailer's Secret Weapon
My all-time favorite detailing tool is the air compressor. No other tool can quickly and effectively clean the nooks and crannies inside your car like one. I have two dogs, and yet I can kick dog hair to the curb almost every week, just by using my air compressor. They are excellent at breaking those seemingly unbreakable bonds between dog hair and auto upholstery, which makes it the top tool in my DIY arsenal.
"My car smells like a locker room!"
Many of my happiest customer moments have been after we transformed a foul-smelling car to neutral or even better. The first step, and often the most important, is to inspect the vehicle and understand what is causing the problem. Once, I pulled a rotten package of chicken from under the rear seat in a mini-van. The client had been to two other car washes that failed to resolve the issue. So step 1 should always be "get the smelly stuff out"
If the smell is more of a general "funky odor" like mildew, you need to shampoo your upholstery. A steamer or a carpet shampooer can work wonders. If you don't have one of those in your tool shed, use a foaming shampoo from a car care store and remove it with a shop vac.
My favorite odor eliminating secret weapon is Febreze. Yes, this grocery store chemical is an incredibly powerful smell reducer. Febreze chemically reduces organic smells – mold, sour milk, funky body odor, etc. It packages them up, neutralizes them, and makes them go away. My favorite scent is Meadow and Rain. After 13 years in the industry, my clients find this the most agreeable and pleasant.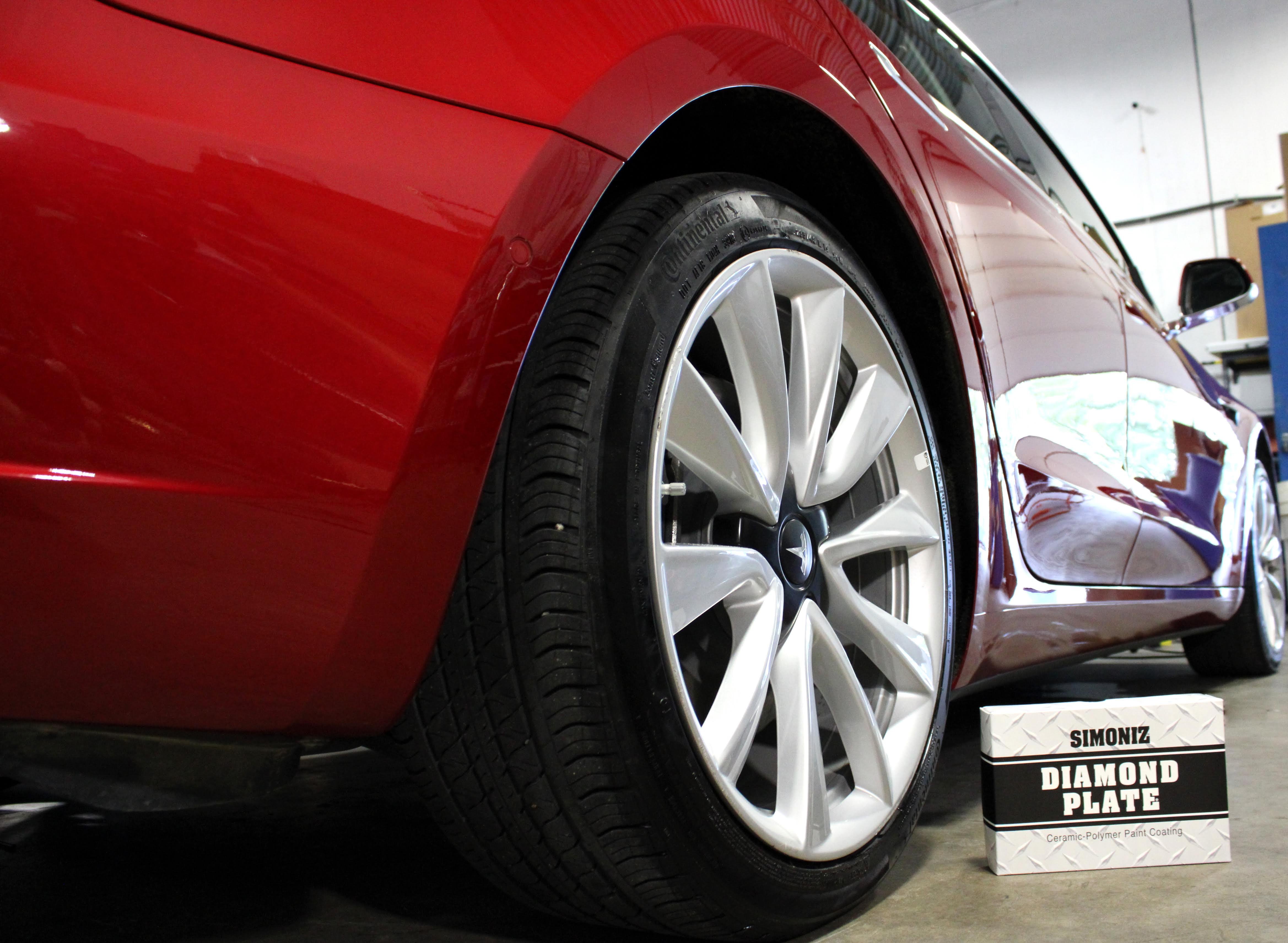 Make your car's paint show-car smooth
"Why isn't my hood smooth after you waxed my car?" was a common refrain I heard from clients early in my career. This question sent me on an odyssey of car paint and polishing education, which included stops at The Car Wash College and the Detail Plus Training Centre. After my near Ivy League minor in paint improvement, I learned quite a few different things.
First, environmental fallout causes the paint on your car to feel rough to the touch. Microscopic deposits of acid rain and train car brake dust (believe it or not, many cars are transported by train to dealerships) are deposited on car surfaces, which creates this rough feel. Sadly, waxing alone will not smooth your car's paint surface. To get that smooth showroom car quality with your paint's surface, you either need to use clay bars or clay bar towels, both of which you can find at your local car care store.
Clay bars are both used with a lubricant like diluted dish soap and water. Spray the lubricant on the paint surface and rub the clay bar across the paint to remove the contamination.
Depending on the level of surface contamination, you may need to use other processes, such as high-speed compounding and polishing to finish the polish to a high gloss. My suggestion is you find a trusted detailer for this work. With light levels of surface contamination, you can do it yourself. Finish your clay treatment with a wax service and head off to your nearest car show, ready to take first place.
In summary, put an air compressor on your Christmas list, look for that rotten chicken before you drop $150 on an inside detail, and try a clay bar treatment for the slick showroom finish.
If you're looking for a mobile car wash or detail from a professional, then book an appointment with Spiffy today. We'll take $20 off your first service just for taking the time to give us a try!
Posted in Lifestyle