Gearheads, petrolheads, car nuts, and enthusiasts; if you're like me and fit into any of these categories, you often find yourself craving the company of someone whose answer to "What's your favorite car?" isn't "
Lamborghini
." Whether you favor import or domestic, muscle or tuner, low-and-slow or get-up-and-go, we share our passion for the engineering marvel that is the automobile.
With the social distancing requirements of COVID, it might seem like a greater challenge than ever to discover your local car community. But rest assured, there are still plenty of car clubs, communities, organizations, and events hosted in nearly every corner of the world - both virtual and in-person. Here are five easy ways to find and become part of your own local car community:
Social Media
Searching social media is by far the easiest way to find your local car community and its events. Using Facebook, search for Events titled "Cruise," "Car Meet," and "Cars & Coffee." Set the distance to as far as you're willing to drive for one and bingo, you've found yourself a car meet! I also recommend following key hashtags on Instagram and Twitter with the same language to find other locals that are part of the car scene.
Online Forums
Google search your vehicle's make and model, then add "forum" to the end. If your search was anything like mine, Google returned tens of millions of results. Most
automotive forum
websites are free to join and offer nearly unlimited access to articles posted by other owners of your car. These often include problems they've encountered, unique tunes and builds, and advice they may have. Even better, most forums have users that organize local meets, cruises, and shows just for your vehicle.
If you come across a forum mentioning local meetups and car clubs, check the author's bio or profile for his or her location. It may take some time and research, but you'll eventually come across someone local to you that's part of a local car club. Shoot them a message and ask when the next event is. Most gearheads will be happy to share and live by "the more, the merrier" motto.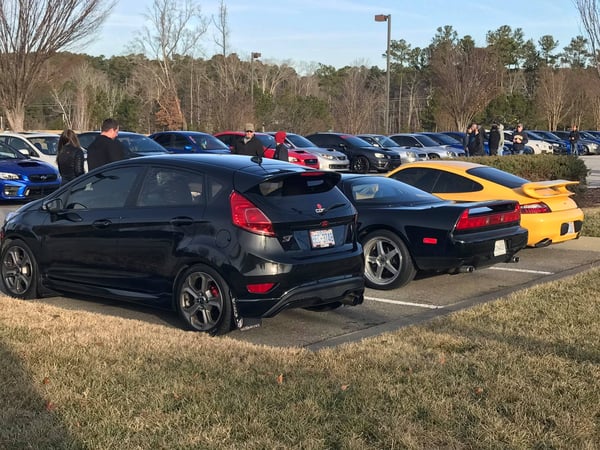 Ask Your Dealership
Most dealerships, automotive groups, and garages sponsor and organize local car events. Ask the managers of local dealerships or mechanics, and someone is bound to give you the answer you're looking for. You can also search for events on the dealerships' or mechanics' social media sites, websites, or blogs.
Local News
Many car events are hosted for charitable causes, and often make the news! Look for local race, cruise, and show events that sponsor charities. In most cases, all you have to do is show up to take part. Events like these are rewarding in two parts. You get the chance to meet local car enthusiasts, and you can take part in supporting a good cause.
Do It Yourself!
If all else fails, you can always do it yourself. This can be tricky, but if done right, a self-organized car meet can become a long-standing, local tradition. If you don't have the space to host an event, contact local businesses and police departments to work out where would be best. I also recommend posting to forums, creating social media events, alerting the local paper, and making a list of rules to ensure that there's no unruly or illegal behavior. Remember, the car scene is about cars and the people that drive them, not about getting cars impounded.
Finding a local car community is not only easy, but a great way to start new friendships, find knowledgeable mechanics, get advice, and even look for new ideas from other builds.
Need to ready your ride for the next car meet? Be sure to download the
Spiffy
app to schedule, track, and pay for mobile car washes, detailing, oil changes, and so much more right from your phone. Take $20 off your first service by clicking the image below!
Posted in Lifestyle