The article covers Scot's background as a serial entrepreneur and his thoughts on the evolution of the on-demand economy.
Scot "believe(s) many on-demand companies are putting the customer experience (CX) second or third behind fundraising, rapid expansion and the optics of financial statements," and as a result many are failing. He says, "No matter how good your unit economics are, I strongly believe an on-demand business won't survive without a CX that is orders of magnitude better than traditional alternatives."
Huffington Post's Nick Hastreiter and Scot go on to discuss the impact of the 08/09 recession on consumer behavior, specifically a "bifurcation" into value-oriented and convenience-oriented consumers. The convenience-oriented consumers are where it gets interesting for on-demand companies.
Scot says, "That convenience-oriented segment favors 'Do it for Me' vs. 'Do it Yourself' and while it is almost a 50/50 split, the convenience-oriented segment spends more than the value-oriented, so it ends up being 60-70% of the market." Hence, the "quiet demolishing" of the DIY culture that was so huge in the early 2000's.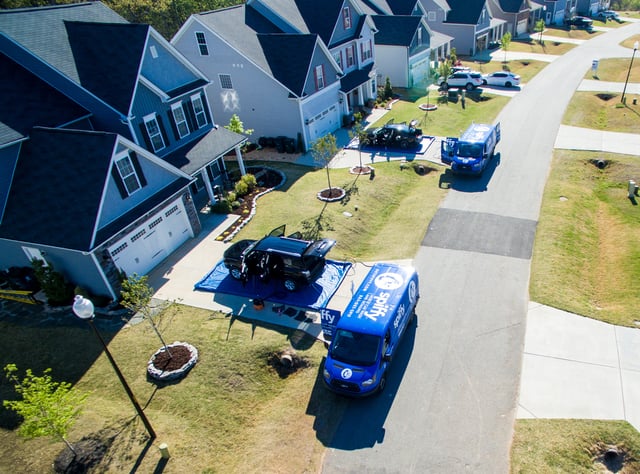 The interview wraps up with Scot's thoughts on the future of the on-demand economy when he draws a parallel to e-commerce and his prediction that "'services go digital' could be four times as large an opportunity as e-commerce." That's exciting stuff.
Click here for the full article
.
If you're in Raleigh-Durham, Charlotte, Atlanta, or Los Angeles, Spiffy is ready to take car washing off your list and do it for you.
Click below
to save $20 on your first full wash or detail.
Posted in News