It's hard to believe that it's been about 35 years since the first minivan rolled off the assembly line. In 1983, Chrysler produced its first Dodge Caravan (a play on "car and van"), saving the auto company from financial doom and changing America's idea of a "family car."


People were ready for something bigger and more robust than the tried and true station wagon. At this time, SUVs were not a thing yet, so the minivan promised to fill the everyday driving needs of families who needed plenty of space and something rugged enough to take on various driving conditions. A spacious interior and sliding door made it easy to stuff the kids in the back and take a road trip, but with the seats removed the Dodge Caravan could also haul plenty of cargo for long-haul moves and other heavy duty jobs.
Eventually, Chrysler produced three simultaneous minivan models -- The Chrysler Town and Country, Dodge Caravan, and Plymouth Voyager. Despite competition from foreign automakers, Chrysler iconic minivans have held significant market share. Over time, these clunky, unthreatening vehicles have become synonymous with suburban family life, soccer practices, and summer vacations with the kids.
Walk through any suburban neighborhood now, and it's likely that you'll still see families driving minivans. They are low enough to the ground that kids can pile in without much help, but with high enough ceilings for dad not to hit his head. Many of them have a smooth, car-like drive that makes them an easy rider for everyday life or more rugged tasks.
What the minivan lacks in sex appeal, it more than compensates for in trustworthiness, drivability, and ease of maintenance. Love them or hate them, minivans remain a popular choice for families on the go thanks to their practical nature.
Have a family chariot that needs from TLC? Spiffy has your back! Book your first service below and enjoy $20 off.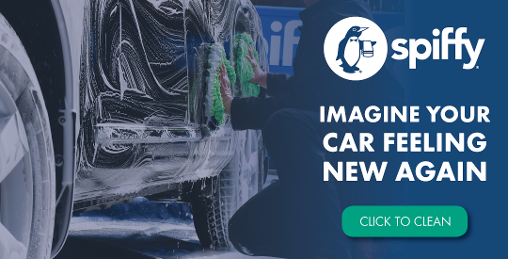 Posted in Lifestyle