"It's Mean, it's Green, it's the Mystery Machine"
Anyone who grew up watching the hijinks of Scooby-Doo and his friends knows that the iconic "Mystery Machine" which was as much a character in the show as any of the humans or animals who starred in it. The 1960s psychedelic van took the characters on epic adventures all over the world from when the show premiered in 1969 to its current iterations including modern day movies and spinoffs.
While the van's particular make, model, and lineage are sometimes debated, it's most easily described as a 1960s-era panel van painted blue with a green wavy stripe and a couple of retro-looking orange flowers. The words, "The Mystery Machine" are prominently painted on the side, lending a distinct look to the car. Since the characters are always prepared for what comes to them, it's equipped with an always-important spare tire (also painted green with an orange flower), and top racks for extra storage.

The inside is equally decked out, with just about everything they need to face whatever situation they encounter. Ladders, lanterns, and ropes are always on hand, and the back even has an area with tables, chairs, and computer equipment, and a large antenna on the roof so they can catch a signal anywhere.

Before it belonged to "those meddling kids" (Fred, Velma, Daphne, Shaggy, and of course, Scooby the dog), it belonged to a temperamental keyboardist for the popular band, "The Mystery Kids." However, for unknown reasons, he decided to storm off and quit the band during a live performance, never to be seen again. He was a presumed dead and as a result, the Scooby gang always believed his ghost was haunting the van -- that is until they discovered it was a prank by the ruthlessly ambitious Susan Dinwiddie.

As the show has remained a cult classic for generations, some super fans have built and restored their own mystery machine to recapture the nostalgia of their favorite show. Perhaps the best-known example is this 1967 Dodge Ram that a married couple transformed into a near-perfect replica beloved vehicle.



Want to Spiff-up your own Mystery Machine? Book a #4 or #5 detail and get an awesome-sauce Spiffy bag as a free gift.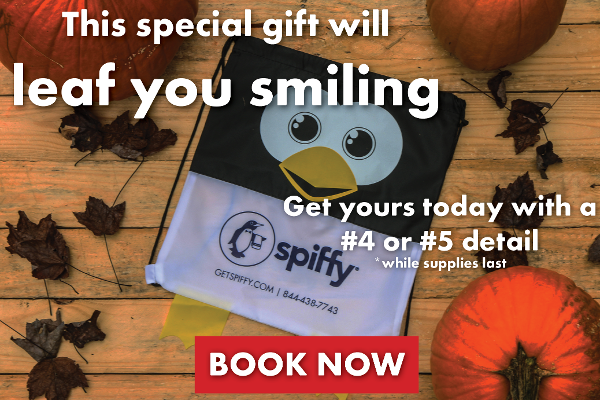 Posted in Lifestyle