Hi, I'm Angela...
I am a Customer Care Representative in Spiffy's Customer Care Department. I have been with Spiffy since August 2022.
Spiffy On-Demand Car Care is an American owned automobile technology company that is based out of North Carolina. We have many streams of revenue within the business but our main two focuses are B2C, Business-to-Consumer and B2B, Business-to-Business, which is typically Fleet. To manage the Fleet and Consumer customers, Spiffy has SCC, Spiffy Customer Care and FAM, Fleet Account Management. Read along to learn more about how our teams work!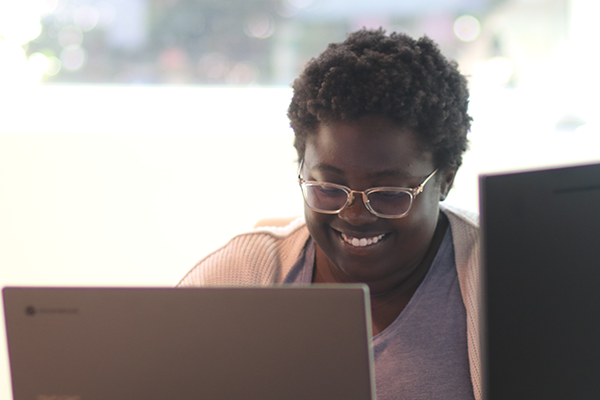 Real-time customer support from our local, Durham team
SCC manages 5 main channels of communication at any given time. We take calls from customers, calls and texts from technicians and general managers, customer chats through our website, and support emails and new customer chats through Chatwoot. We also maintain our third-party orders from retailers like TireRack, Goodyear and Openbay. We manage scheduling for over 40 different cities in states all over the country. A large part of our daily duties is making sure that the current day's appointments are going smoothly. We troubleshoot a myriad of problems ranging from technicians running into delays, to customers wanting to make changes to their appointments to fluctuating weather conditions. As these schedules change throughout the day, Spiffy Customer Care makes sure that these changes go smoothly and that each person involved in each service is properly updated.
We in SCC strive to make each customer feel like they are being well taken care of. We want it to be a casual conversation rather than the typical gruff experience you may experience in the automobile industry. For example, if a customer needs to reschedule an appointment, our Spiffy Customer Care team will work with them to find a time that works best for their schedule. If a customer has a question about our services, our Spiffy Customer Care team will provide detailed information to help them make an informed decision. And if a customer has a complaint, our Spiffy Customer Care team will listen carefully and work to resolve the issue as quickly and efficiently as possible. In addition to providing excellent customer service, Spiffy also engages with customers in creative ways, such as running holiday specials. The company takes a proactive approach to customer engagement, reaching out to clients via phone and messaging to anticipate their needs and ensure their satisfaction.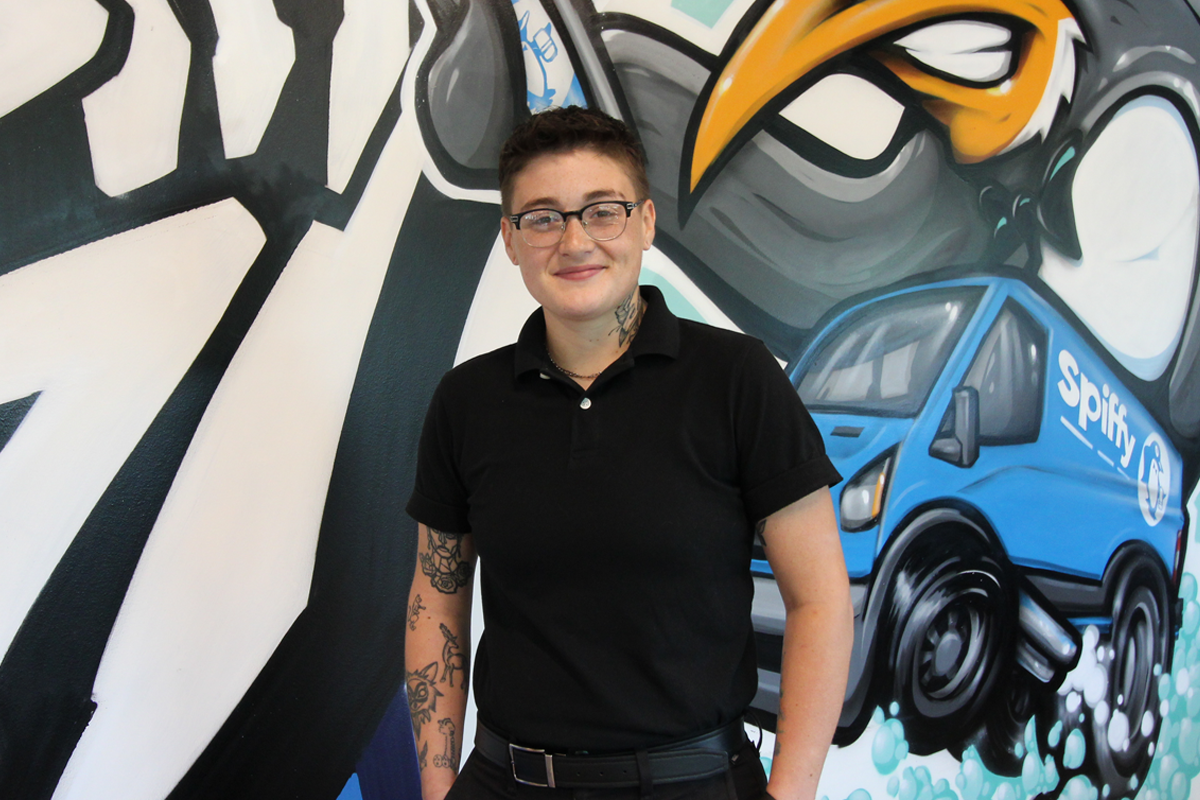 Timely and reliable fleet maintenance services nationwide
Hi, I'm Casey...
I embarked on my Spiffy journey in 2021 as a Detail Technician in our Denver market. Through my hard work and dedication, I swiftly climbed the ranks to become a Combo Oil and Detail Technician and eventually secured the position of Operations Supervisor. In July of 2022, I was offered the opportunity to relocate to our Corporate Headquarters to take on the role of West Coast Fleet Account Manager.
To ensure they remain accessible to our clients, Fleet Account Management (FAM) has multiple lines of communication available, including their department email, singular emails, client line, tech line, direct lines, work lines, as well as Slack and fleet portal messaging. As a fleet account manager, our day-to-day tasks are essential to ensure the smooth running of our clients' operations. We begin by collecting vehicle counts from various locations and carefully routing technicians to different stops. We also schedule new appointment requests, ensuring that our clients receive prompt and efficient services. Our commitment to delivering excellent customer service extends beyond our internal operations. Externally, we communicate with customers on multiple fronts, providing service data such as service counts for a period of time, new appointments, schedule changes, and assisting with questions and concerns.
At Fleet Account Management, we recognize the importance of delivering timely and reliable services to our clients. To ensure we meet this objective, we have a team of professionals who work staggered schedules, with some starting as early morning and others logging off late into the evening. I personally work a schedule to align myself with West Coast clients, ensuring they receive our services during their regular business hours. We currently have Fleet Managers in the Northeast, Southeast, Midwest, and West Coast, each responsible for overseeing operations in their region. Our Northeast, Southeast, and Midwest teams benefit from additional support from administrators who handle various tasks while also assisting with internal FAM operations and technician support.
Thanks, Casey!
Spiffy Customer Care currently consists of 8 people in the Spiffy HQ office and 1 person that is in the Philippines to cover our overnight shift. We have a staggered schedule with our first person coming in at 7am and leaving at 3pm and our last person, the penguin writing this article, coming in at 12pm and leaving at 8pm. Our penguin in the Philippines starts at 6pm EST and finishes at 3am EST the next morning. Unlike FAM, SCC does not have its duties split into regions. We have an extensive list of daily tasks to do and channels to check periodically and we split those responsibilities up amongst each other.
Effective communication is critical to the success of our operations. Both teams understand the importance of working together to ensure we avoid double booking and delays. FAM works closely with SCC to coordinate and schedule services, with clear communication channels to avoid any misunderstandings. Although we are responsible for managing two different streams of business, communicating clearly and quickly between departments is incredibly important.
If you're looking for a fast-paced position with a high-growth automotive start-up, Spiffy Customer Care or Fleet Account Management could be the place for you! Check out our current openings below.