Interested in reducing your carbon footprint? With the growth of electric cars, many folks are wondering if it's the right switch for them. It is important to know the difference from a normal petroleum/diesel car vs an electric one. An important factor is electric cars are cheaper to run than most petroleum cars. The Guardian comments, "At the moment the cost is partly because of government support, but electric cars are expected to become the cheapest option without subsidies in a few years".
Other than cost there are several factors to be aware of when making your decision. If you choose to go fully electric then understanding the range of the vehicle you choose is important. A typical range for a charge is 100 miles, so if you go on long road trips often this will be a big factor in your decision.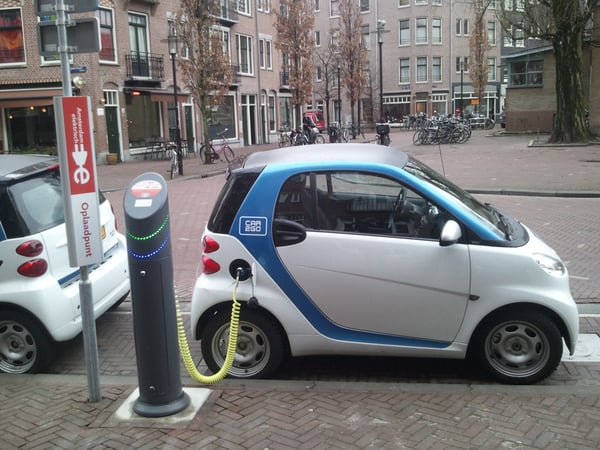 There are even different options of electric cars to fit your lifestyle, from a range-extended car which includes a petrol generator, so that you can either charge or fuel up the car. A plug-in hybrid, which is a mix of a electric motor and a normal engine, therefore it can be plugged in but still needs to be filled with fuel. And a hybrid which always requires fuel and charging is based off of the recovering of energy through movement and stops.
Overall an electric car can have several positive effects for a buyer and the environment, from being cheaper to run and maintain. You are also reducing the amount of harmful pollution from exhaust emissions. Choosing an electric car can be a challenging decision, but it is all about finding what fits your lifestyle.
Electric or not, go green with Spiffy! We're giving you $20 off your first full wash or detail, follow the link below for more information.
Posted in Lifestyle