Spiffy is proud to offer fleet services in all of our locations across the country! Spiffy's fleet care services are popular among companies with high-end fleets because of our mobility, easy-to-use app, and range of services.
Jackson Dawson, a nationwide marketing firm, reached out to Spiffy about specific requirements they had for their high-end fleet care needs. We created a custom quote based on their needs, spelling out pricing for each vehicle and service, a schedule of services, and a turn-around time that works best for them. "We are maintaining 24 vehicles consisting of Volvo, Mercedes, Audi and BMWs." explains our Dallas General Manager, Michael Kerr. Managers of high-end fleets like Jackson Dawson love our custom quote feature because it is thorough and ensures our sales representatives respond quickly and professionally.

Spiffy understands how tedious it can be to arrange car care services for your company's vehicles. That, plus the lost income potential of taking employees' time to bring vehicles offsite, makes traditional fleet care a hassle. Luckily, we have the solution.
Spiffy comes to you with numerous options to satisfy your needs and leave your high-end fleet in like-new condition. Our trusted and trained technicians perform washing and detailing services, ranging from exterior washes to a showroom-level details. We also offer standard & premium Mobil1™ oil changes, de-fleeting, and custom packages, depending on your needs. Services can be performed as frequently as you like. We even developed proprietary technology to service your fleet at night.
Ready to learn more? Follow the link below to learn more or request a quote.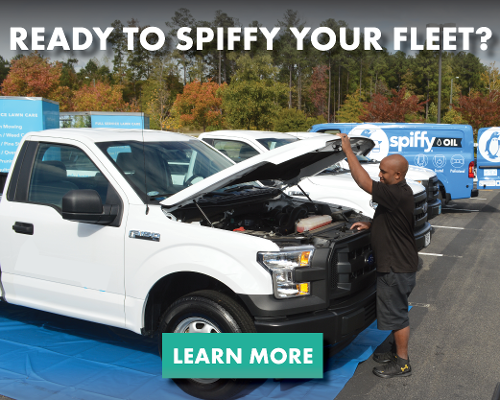 Posted in Business