Spiffy recently acquired Raleigh, NC based Mobile Detail Doctor, a company that provides elite and affordable detailing, polish, and paint protection packages to its clients. This acquisition allows Spiffy to provide a higher level of car care services to its customers, including a flawless and restored appearance for their vehicles with ceramic coating. We sat down with Luke Houck, the founder of Mobile Detail Doctor, who was excited to talk about his journey to Spiffy and his plans to continue providing high-quality services as part of the Spiffy team.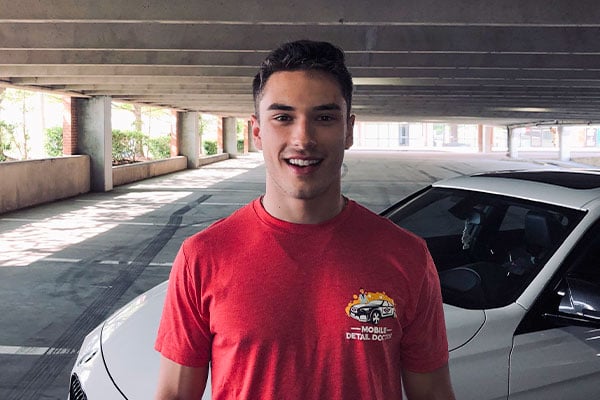 Tell us your story, what was the road that brought you to Spiffy?
Luke:
I started detailing just kind of as a hobby for friends and neighbors when I was really, really small. I started out just car washing, and then I got into detailing. As I went through high school, I had a couple of normal jobs; I hated them and always wanted to do my own thing. My dad is also an entrepreneur, so I loved that he could make his own hours and work on something for himself.
That's something I wanted to do with my life too, and detailing was the first business I started, and I got really good at doing it. I went even further, getting into the paint corrections and ceramic coatings, which helped the business do really well. I ran it while I was in college for my first year and while I was playing junior hockey for the previous two years. Then eventually, it brought me to Spiffy, where I saw it as an opportunity to grow the business while also focusing on my college education.
What led you to consider joining Spiffy?
Luke: I was looking around because I wanted to get the deal for my business. I had acquired a very large clientele base of really good clients, and I knew that the right business would look at that as a good opportunity and capitalize on it. So I looked around for a while and noticed Spiffy throughout my years of detailing. I knew they had a reputation for being an excellent corporate, overall car servicing and maintenance company.
Spiffy was one of the first companies I reached out to try to get my customer book sold, and I just wanted to make sure it was going to a business where my clients would be handled properly. I had a lot of maintenance clients and regulars who really depended on my service, and I wanted to make sure it was going to go to a reputable, high rated company that would do well with the leads.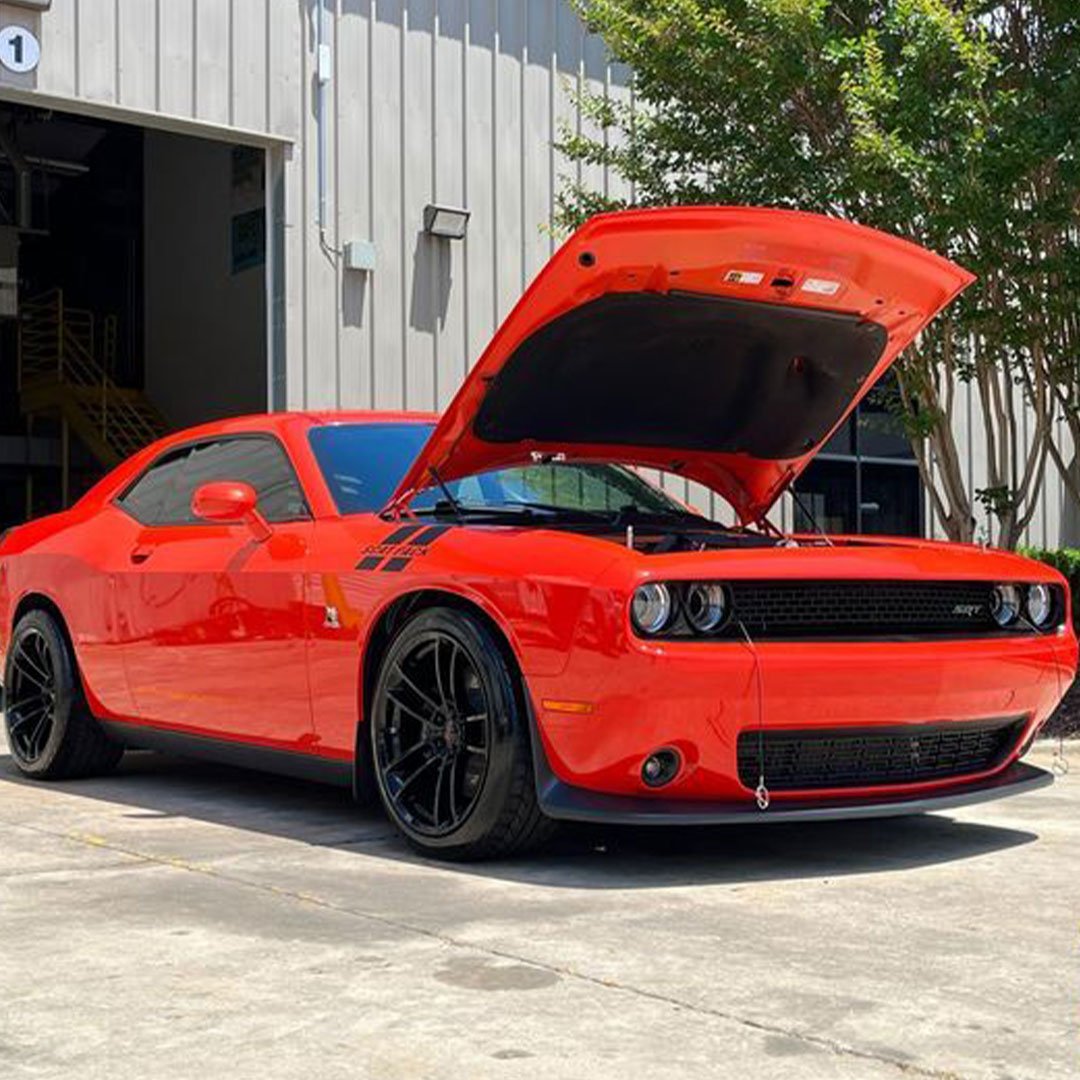 How long have you done ceramic coating?
Luke: So I've been doing ceramic coatings since 2019, which would be three years now. I was doing them solo and kind of just on my own without certification for a couple of years previously. Clients would hear about it and bring me a bottle they ordered off the internet, or they'd have a specific one they saw YouTube videos about. It was seamless to add to the business since I already knew how to coat from practicing on my vehicles, my dad's truck, and my brother's truck, so I was good at doing them. I got certified by Ceramic Pro in 2019 and started doing their coatings after that.
What about Spiffy stood out to you?
Luke: The biggest thing about Spiffy that stood out to me was the professionalism across the board. I think that the brand itself does a great job concentrating on creating a path for the customer to get affordable services done quickly with good, reputable technicians.
That's something that really stood out to me, and I could tell that was why Spiffy was able to be successful not only in North Carolina but all over the country too.
What was the merging process like for you?
Luke: The merging process has been perfect, honestly, Spiffy has made it more seamless than I ever thought, and I appreciate that. Working with Connor [Finnegan, VP of Strategy] was awesome, and communication has been super responsive. It has been really cool, from the announcement to the overall branding of everything. I was really happy with it all, so the merging process was awesome. I'm really happy that I chose Spiffy to do it with. I think that I'm just really happy that I gave it over to a really good company.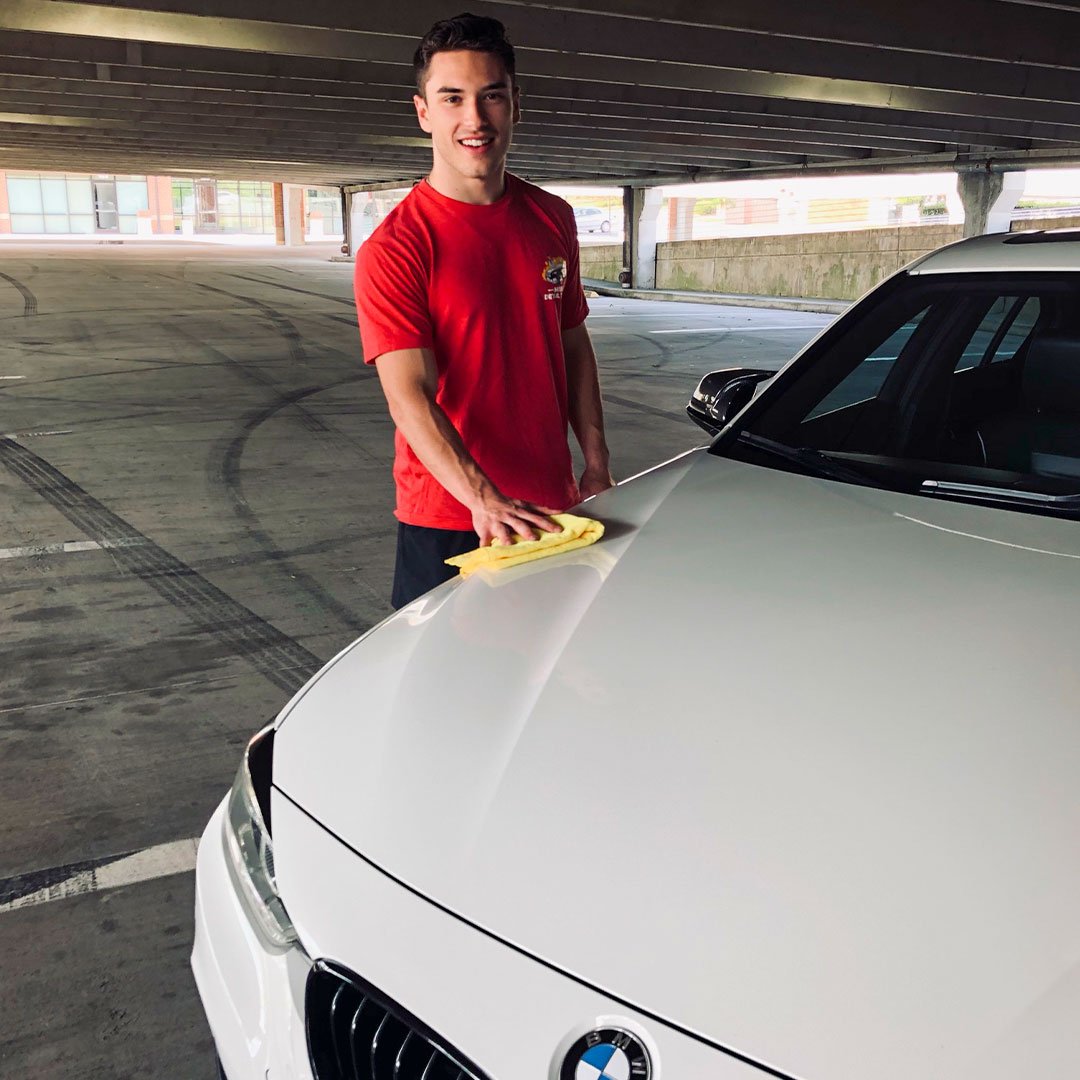 What about operating your business excites you the most?
Luke: Probably networking and meeting different people. That was one of my favorite things to do because, you know, in all truth, day in and day out, it can become a grind. Especially when I was doing all the work just myself for many years, every single day in the heat can become a lot. So, meeting people is always awesome.
I've made many connections with various small business owners, lawyers, doctors, and other people. Actually, one of the coolest people I met through detailing and not even through hockey, which was a little crazy, was a former tennis player that played way back, and I did one of his cars, and he played in the NHL. We didn't even know that we knew each other before that. So that was really cool, and I think that was the coolest part.
Anything else you'd like to share about your experience so far?
Luke: I would say just overall, I was surprised at how doable running your own business was. I jumped into it and didn't have anything to lose or much to start with. It was crazy to me how you can start with $250 or $500, or even a little bit less than that, and get a detailing business going. If you really put the work into it, just like anything else in life, you can be successful, even at a young age. I think it's a perfect business for anyone who wants to get something started for themselves.
In terms of what I foresee in the future with Spiffy, I'm sure that Spiffy will continue to grow rapidly in the detailing sector, especially in the high ticket end of the detailing market, which is also increasing at a rapid pace. Getting away from only offering car washing and into specialized detailing and ceramic coatings, I think, is something that Spiffy was wise to do. The potential to nurture more business opportunities I believe that there is great potential for even more business growth down the road.
Spiffy can expect even more business opportunities to come their way with the excellent clientele Mobile Detail Doctor has already cultivated in its book of business. Offering a wider range of services will help solidify Spiffy's reputation for complete car care.
Work With Us
If you're looking for a reliable and reputable car care partner, Spiffy is the perfect choice. Click below to get $20 off your first detail by Luke or one of our other talented technicians across the country!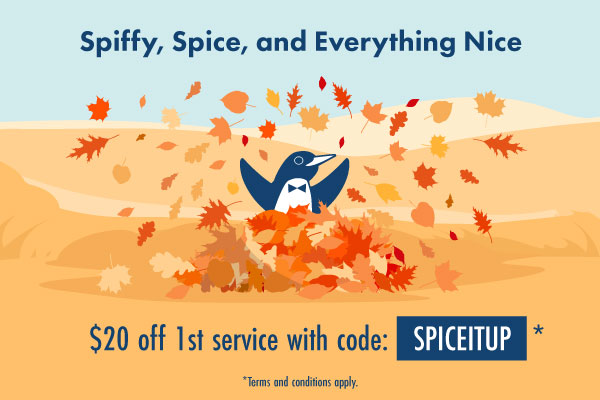 Posted in News, Business, Car Care, Technician, Fleet