In an era where convenience and seamless experiences are highly valued, businesses that adapt to meet customer expectations emerge as winners. The automotive service industry is no exception to this rule, as dealerships face a multitude of challenges including increasing wait times, customer churn after maintenance packages expire, and concerns over profitability due to high labor rates. However, amidst these challenges, mobile solutions have emerged as a game-changer, offering significant advantages and opportunities to address these issues. In this blog post, we will explore how mobile solutions can revolutionize the automotive service industry, enhance customer experiences, and drive business growth.
Waiting Game: Conquering the Challenge of Extended Wait Times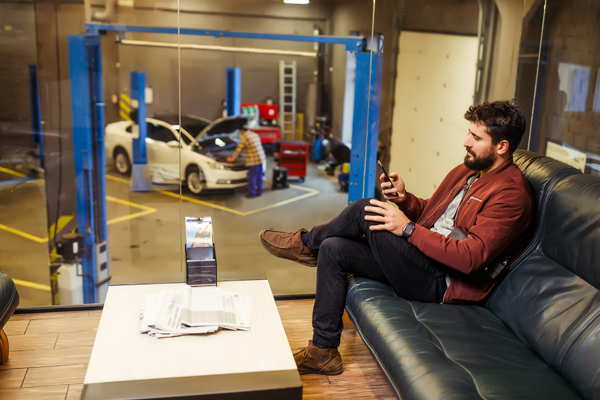 One primary challenge faced by dealerships is the increasing wait times for service appointments. Prolonged wait times not only lead to customer dissatisfaction but also have a detrimental effect on loyalty. However, mobile solutions provide an effective remedy by introducing a mobile van as a "third bay." By unlocking additional revenue streams and reducing wait times, dealerships can significantly improve customer satisfaction.
Furthermore, dealerships often experience a loss of service opportunities after maintenance packages expire, resulting in a considerable customer churn. To combat this issue, dealerships can leverage consumer apps and reminders to create seamless customer experiences. By emphasizing convenience and personalization, dealerships can effectively combat churn and increase customer retention.
According to the
2023 CSI Study conducted by J.D. Power
, wait times for service visits have climbed by 1.9 days for premium brands and 1.3 days for mass-market brands. As a result, premium vehicles now face an average wait time of 5.6 days, while others experience a wait of 4.8 days. This study attributes the extended wait times to parts and labor shortages.
Now that we understand the challenges of extended wait times, let's delve into the transformative power of mobile solutions.
Mobile Solutions: Balancing Convenience and Fixed Operations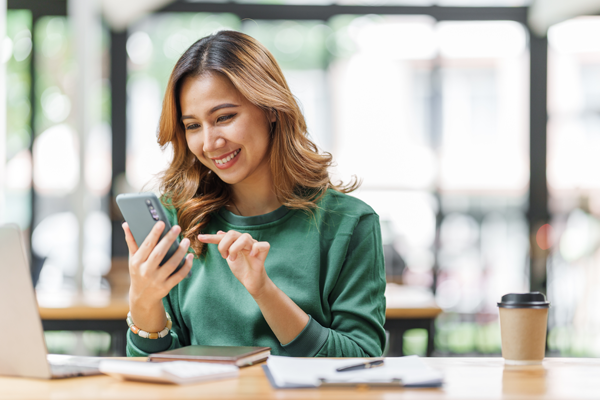 Dealerships often find themselves fearful of cannibalization and missed upsell opportunities when it comes adding mobile services to their fixed operations. However, mobile solutions can actually increase customer touchpoints and create additional upselling opportunities. By utilizing technology such as technician apps, dealerships can engage customers throughout the service process, conduct thorough inspections, and provide instant upgrades and service recommendations based on inspection results.
The absence of on-site managers in a mobile service environment raises concerns about oversight and quality control. Nevertheless, technology can bridge this gap by providing digital checklists and photo documentation to track service steps and ensure consistency. This enables real-time oversight and facilitates communication and collaboration between technicians and other team members.
"People Profitability": Overcoming the Challenges of High Labor Rates
Speaking of people, the high labor rates associated with automotive services can present a profitability challenge for dealerships and fixed ops managers are often hesitant to put high-dollar mechanics on a mobile service van. We agree! To effectively manage labor costs, dealerships can introduce new technician career paths that focus on hiring, training, and promoting from within. By investing in comprehensive training and development programs, dealerships can empower technicians to expand their skill sets, improve service quality, and provide career growth and advancement opportunities. We recommend keeping your ASE-certified mechanics in the service bays performing the mid-to-major repairs and staffing the mobil service vans with well-trained junior technicians.
Digital Versatility: Adapting to Customers' Evolving Needs
In an increasingly competitive automotive service industry, dealerships must adapt to meet customers' evolving needs and expectations. Mobile solutions offer a wide range of benefits that can effectively address the challenges faced by dealerships. These benefits include reducing wait times, combating customer churn, maximizing upsell opportunities, ensuring oversight and quality control, and managing labor costs effectively.
By leveraging the power of digital servicing and prioritizing seamless and convenient customer experiences, dealerships can drive business growth, enhance customer satisfaction, and secure a competitive advantage in the industry. Contact us today to discover how Digital Servicing™ can revolutionize your fixed ops service and propel your business towards new heights. Already have components of this solution in place? No problem! Our solutions are customizable to your specific needs.
Posted in Digital Servicing