When you have a
fleet of vehicles
to manage, it doesn't take long to lose track of the more subtle maintenance aspects. If you're not personally getting behind the wheel and seeing how bright your headlights are at night, then it's easier than you'd think to forget about their quality.
According to a
study by AAA
, the average vehicle is 11 years old and only generates 22 percent of light with aged headlight casings. While your fleet may feature newer cars, it doesn't take long for their headlights to become less effective, which can put drivers at risk when riding at night. Fortunately, it's easier than ever to maintain their quality over time by opting for routine headlight restoration on-site at your location!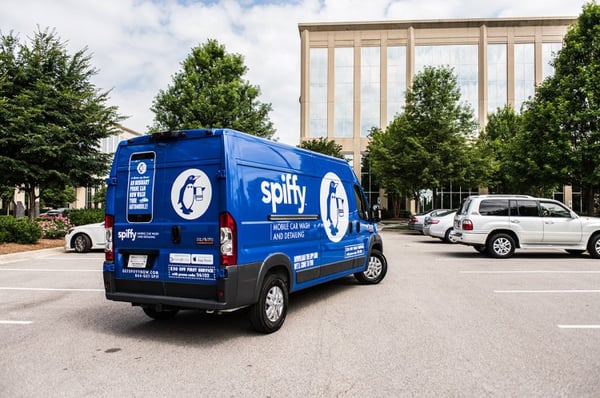 While some mechanics would try to get you to completely replace the headlight lens of any afflicted vehicle, the headlight restoration process is quick, easy, and much less expensive than a replacement. By choosing to have the headlights of your fleet restored, you can immediately improve night visibility by up to 95 percent, without having to invest in replacements for every vehicle.
Our Spiffy process works to improve the appearance of your headlights by attacking the cloudy or yellow look, which in turn gives a high-gloss shine and makes them nearly as good as new! Each of our expertly trained technicians starts by using an random orbital buffer with Simoniz compounds and wax on the exterior of the headlights for consistently bright and shiny results. We extend our attention to detail beyond just your headlights by ensuring that the surrounding trim and paint are protected during the restoration process.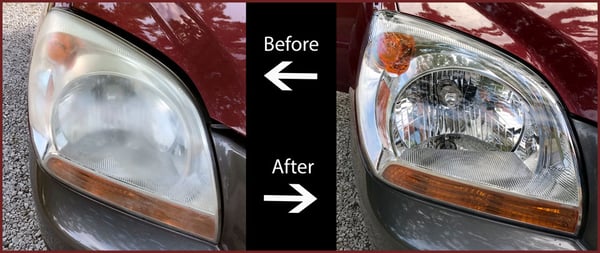 How often you choose to restore the headlights of your vehicles is ultimately up to you, but our technicians recommend choosing this upgrade every six months. This helps prevent a return of that pesky cloudy and yellow look from UV exposure, while also attending to any damage that can come from sun exposure, dirt, and other road debris. Keeping up with this aspect of your vehicles can be vital for driver safety, as well as the long-term value of your entire fleet.
If you're interested in adding headlight restoration to your next Spiffy fleet appointment, then don't hesitate to ask. We look forward to keeping the headlights in your fleet #SpiffyClean for safe travels!
Ready to Spiffy your fleet?