The Spiffy Blue solution, which includes on-board diagnostics sensor and free app, named a top vehicle health monitor of 2018.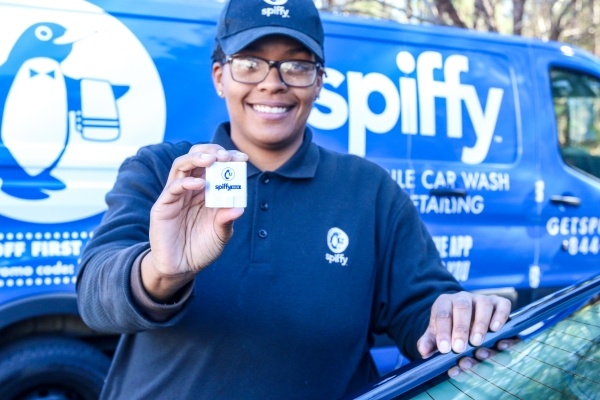 RESEARCH TRIANGLE PARK, N.C., November 20, 2018/ -- Get Spiffy, Inc. (Spiffy), an on-demand car care, technology, and services company, today announced Spiffy Blue was named one of the Best OBD2 Scanners of 2018 by Motor Day.

Spiffy Blue combines an on-board diagnostics (OBD-II) sensor with a free companion app that gives car owners unparalleled access to information, like a fitness tracker for a vehicle.
Spiffy CTO, Ryan Eade, said, "For customers to know exactly what they need when they go to the mechanic puts the power back in their hands. Coding the technology to make this happen is very rewarding. Now Spiffy Blue customers can work with service providers to ensure the right services are performed at a fair price. No more check engine light fright."
Spiffy Blue monitors a vehicle's health and
Decodes check engine lights, explains severity, and clears codes
Identifies open recall alerts and resolution solutions
Logs service and maintenance and sends notifications when it's time for repairs
Monitors multiple vehicles - buy individual sensors and track all of your cars in one companion app
Cloud-based app with continuous updates based on customer feedback
Kristin Hitchcock of Motor Day said, "We reviewed dozens of OBD-II scanners while on our search for the best of the best. On our search, we rated each OBD-II scanner based on ease of use, customer reviews, cable length, speed, compatibility, the range of codes read, and accuracy of code definitions."
Spiffy Blue is currently available at www.spiffyblue.com and Amazon.com. The free Spiffy Blue app is available on Apple iOS & Android.
For more details on Spiffy Blue, visit www.spiffyblue.com.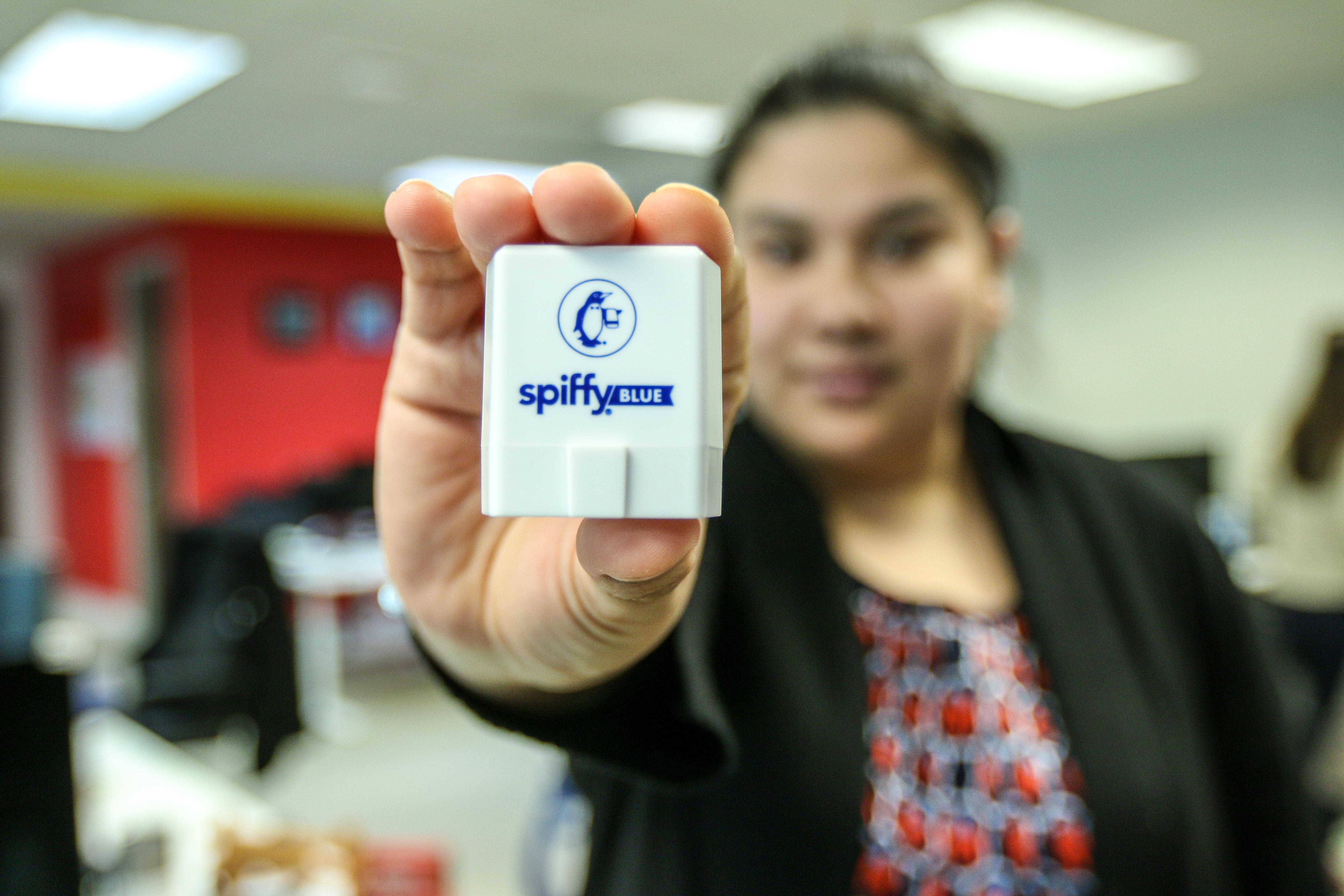 For the full Motor Day list, visit https://motorday.com/best-obd2-scanners/.
About Spiffy
Spiffy (www.GetSpiffy.com) is an on-demand technology and services company with the mission to redefine the car care experience everywhere. Anyone can schedule a service in less than two minutes with the Spiffy app. Spiffy currently operates in Raleigh, Durham, and Charlotte, North Carolina; Atlanta, Georgia; Los Angeles, California and Dallas, Texas. Spiffy washes, details, and changes oil using the Spiffy Green environmentally-friendly system that is the eco-friendliest way to care for your vehicle. Spiffy's innovative technology allows clients to schedule, track and pay for services at the time and location of their choosing. The Spiffy Blue on-board diagnostics solution puts Spiffy technology in customers' hands nationwide.
About Motor Day
Motor Day (MD) is a free resource for car owners, providing everything from in-depth product reviews to expert auto and motorcycle maintenance advice. MD is owned and operated by RKT Publishing.