Ford seems to think that our budget conscious, eco-friendly commuter cars are a dying trend in the U.S. Rumors are swirling after Ford program manager, Robert Stiller, dropped more than just a hint to 0-100, a Romanian automotive magazine, that Ford will be killing the entry-level Ford Fiesta in the North American market by 2018.
It's no secret that we Americans love Ford's big cars, with Ford's sport utility Explorer and pickup F150 holding the titles for bestselling SUV and pickups in their classes, but not everyone can shell out $40,000 nor the $60 fill-up costs that come with these behemoths. Especially not us millennials. Our options are a bit more limited to entry level vehicles like the Ford Fiesta. Practical, fun to drive, and economical, base models can roll off of a lot for less than $15,000, while $20 gets you a 400-mile range. Offered in either a sedan or hatch, different trim packages like the Titanium gear toward more luxurious cruisers including leather heated seats, while other trims like the ST gear toward a real, award winning driver's car featuring a low profile, 6 speed manual, and a turbocharger that'll move leave some of the more expensive competitors in the dust… All for less than $25,000.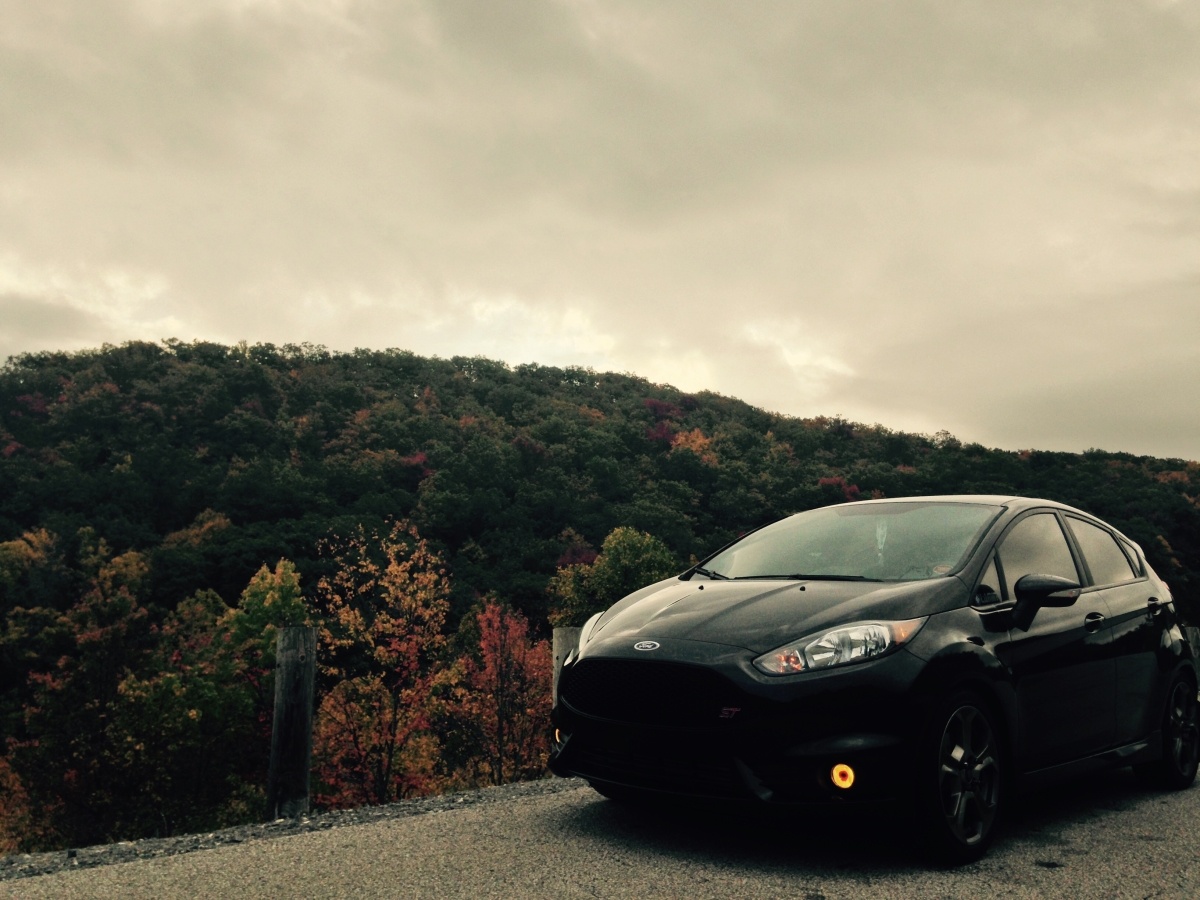 (Pictured here: 2014 Ford Fiesta ST – Photo provided by Mathew DeJesus)
So why have Fiesta sales plummeted by over 30% from 2011-2017?
The Fiesta has many drawbacks. Earlier models have become renowned for their dual-clutch transmission issues, going so far as to result in a class action lawsuit against Ford. In addition, base models feature an impossible to navigate infotainment system that require an MBA in engineering just to connect your smartphone via Bluetooth. Oh, and I should mention the lack of rear passenger space, as well. Good luck fitting in the rear if you're over five feet tall and weigh more than a small child.
Okay, so it's not perfect, but later models have since improved, well, some of these shortcomings. The transmission has been reworked, and the newer Sync infotainment systems don't require higher education to operate. Yet sales are still declining.
It can't be the car itself that has resulted in Ford's decision, since the latest Fiesta model is still going to be sold to the European markets, so is it the subcompact market in America? Is our obsession with "bigger is better" getting in the way of demand for these tiny commuters? We'll keep a close eye on Ford's competitors for any possible lineup changes. Of course, Ford's decision leaves competition open to annex the demand… If there is a demand to annex.
Posted in Lifestyle