Spiffy Blue is the on-board diagnostics sensor that is helping Spiffy customers everywhere take control of car care. Recently, Lily, from Raleigh, NC shared her story with Spiffy Blue. Check out how Spiffy Blue helped her.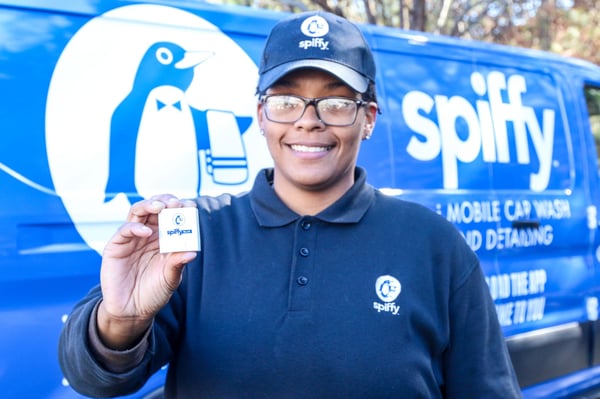 "A couple of weeks ago the check engine light on my Dodge Durango came on. I immediately ran a diagnostic using my Spiffy Blue and the mobile app. Spiffy Blue was able to tell me exactly what was wrong with my vehicle, my diagnostic showed three alert codes. I immediately called the Dodge dealership and explained to them what codes I was seeing. They were able to give me a quote for each individual issue and also advised me I could save money using my extended warranty. I then took my car in for service, my mechanic suggested a couple of upgrades, and knowing exactly what I needed, I was able to confidently decline. It felt really good to know I was in control! At the end of the day my service was complete and the repairs were exactly in line with Spiffy Blue's diagnostic." - Lily G. Raleigh, NC
Thanks Lily, for sharing your experience with Spiffy Blue. Now it's your turn, take control of your car care with Blue (now available on Amazon). Get yours today!
Posted in Car Care