The Spiffy Green Promise and Commitment to the Future
Part 1: What is Spiffy Green?
Part 2: Spiffy Green – Water Conservation
Part 3: Spiffy Green - Water Reclamation
Part 4: Spiffy Green – Eco-friendly chemicals and compounds
Part 5: Conclusion – Promise and Commitment to the Future (you are here)
This is Part 5 of our 5 part blog series where we are detailing the Spiffy Green eco-friendly system.
Throughout the blog series we have detailed Spiffy's investment in three components:
1. Water Conservation – Spiffy has invested in technology and techniques to use the minimal amount of water. Spiffy uses less than 12% of the water used by an at home wash and less than half the water used in a fixed tunnel car wash.
2. Water Reclamation – The Spiffy Water Reclamation Mat eliminates runoff by capturing all of the water and chemicals used during the car wash. We then take the water back to our central facility where it is treated and recycled.
3. Eco-friendly chemicals and compounds – Spiffy has done extensive research into the best, most environment-friendly chemicals and compounds. All of the chemicals and compounds Spiffy uses are bio-degradable.
Why do we go to such extremes to be environmentally friendly, or green? Well, first we know it is important to our customers. Many customers have told us it was an important factor in choosing Spiffy. Being green is also an important concept for us because of our company's core beliefs. When we started Spiffy, we set out to revolutionize the carwash industry across all dimensions: convenience, technological, professional and even eco-friendliness. We invest heavily in Spiffy Green because it's the right thing to do for our industry and the planet.
This is our commitment and promise to the future; we will not stop. Though we believe we have the industry's most eco-friendly solution, we will not stop innovating. We will continue to push the boundaries on what can be done to minimize our environmental footprint.
We look forward to updating you in the not too distant future on our next Spiffy Green innovations.
Check out what all Spiffy Green has to offer by booking a full wash or detail, we'll even give you $20 off!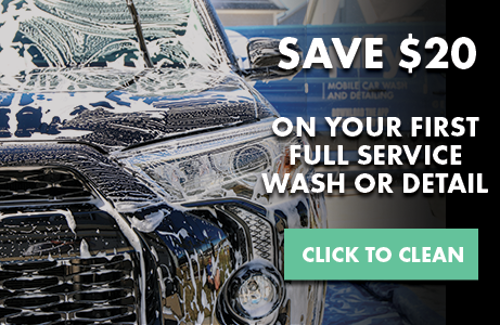 Posted in Spiffy Blog