Oh happy day! The Triangle Business Journal started announcing the 50 Best Places to Work in the Triangle, and Spiffy was among the first batch of winners.
Employees participated in a Quantum Workplace survey covering everything from company leadership and vision to workplace culture and benefits.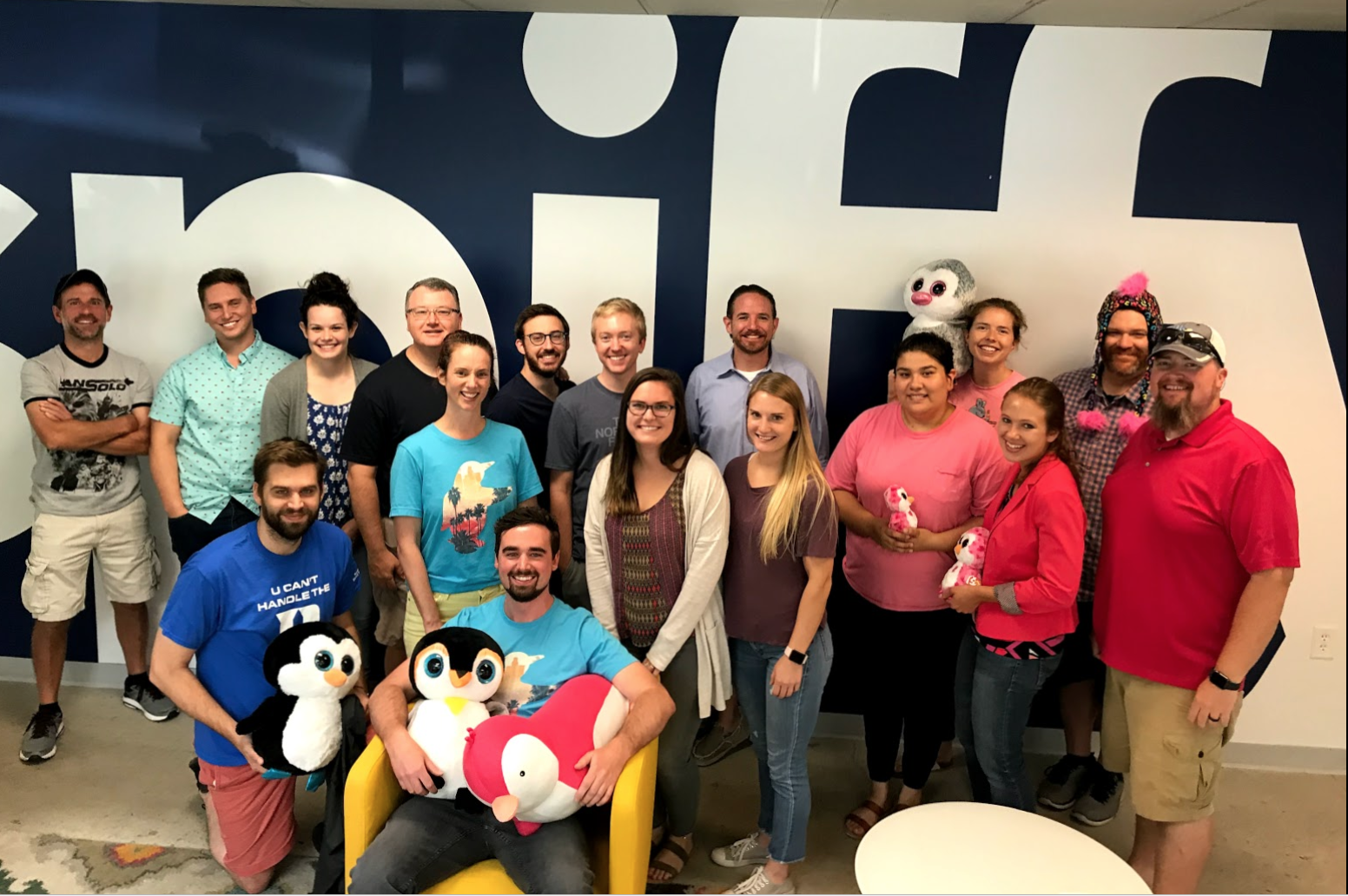 "At Spiffy, we are at day 1 of building a leading on-demand company," said Spiffy CEO Scot Wingo, "We have a big opportunity in front of us and are designing for the long-term. To that end, we are creating a company culture that scales. It's very rewarding to have the team nominate Spiffy for a Triangle Business Journal Best Places to Work Award and extremely exciting to win."
TBJ Publisher Jason Christie said, "Employees are the lifeblood of any company. These 50 companies have demonstrated belief that happy employees produce successful and thriving businesses."
We are counting on that and can't wait to celebrate with the other winners at the awards luncheon!
About Spiffy
Spiffy (www.GetSpiffy.com) is an on-demand technology and services company with the mission to redefine the car care experience everywhere. Anyone can schedule a service in less than two minutes with the Spiffy app. Spiffy currently operates in Raleigh, Charlotte, Atlanta, Los Angeles, and Dallas. Spiffy provides car washing, washes, details, and changes oil using the Spiffy Green environmentally-friendly system that is the eco-friendliest way to care for your vehicle. Spiffy's innovative technology allows clients to schedule, track and pay for services at the time and location of their choosing. The Spiffy Blue on-board diagnostics solution puts Spiffy technology in customers' hands nationwide.
Interested in working with Spiffy? Check out our Careers page.
Posted in News