Last week, we were fortunate to attend the Excellence in Best Practices Awards Gala in San Antonio, hosted by the research and consulting firm
Frost & Sullivan
. Our President and Co-founder, Karl Murphy, was there to accept the "2019 North American On-Demand Car Cleaning Customer Value Leadership Award" on behalf of Spiffy.
We were honored to receive this award, which wouldn't have been possible without a commitment to convenient and environmentally friendly car care.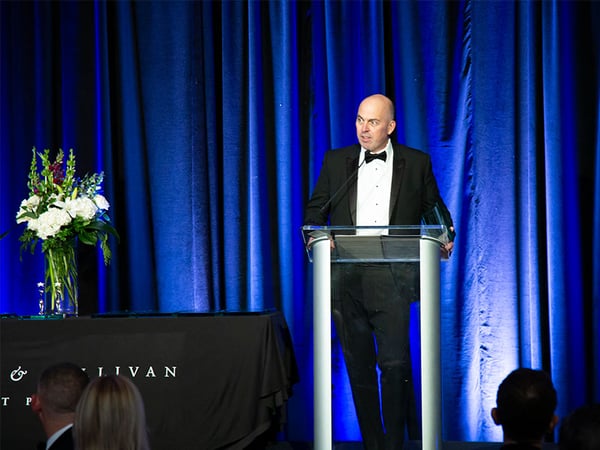 "Traditionally fleet managers and operators have two choices when it comes to fleet maintenance and management – either develop capabilities in-house which can be cost intensive for smaller fleets or leverage third-party services where it is tough to find a single vendor covering all aspects of vehicle maintenance from cleaning to servicing and restoration," said Abhishek Iyer, Research Analyst for Frost & Sullivan.
"Spiffy's extensive Fleet Management as a Service™ (FMaaS) offers a one-stop-solution for high-quality and on-demand maintenance through mobile and fixed sites offering immense value and flexibility to customers. Through its unique approach and adoption of best practices, Spiffy ensures minimal downtime for fleets ultimately resulting in improved operations."
The Best Practices Awards are presented to companies across all industries that demonstrate the following:
Encourage significant growth in their industries
Identified emerging trends before they became a marketplace standard
Created advanced technologies that will catalyze and transform industries in the near future
Read the full press release
here
!
As we prepare for 2019 to come to an end, we're incredibly appreciative for what this year has brought to Spiffy. We're indebted to every customer that we serve across the country and eager to keep improving upon this year's progress!
Posted in News