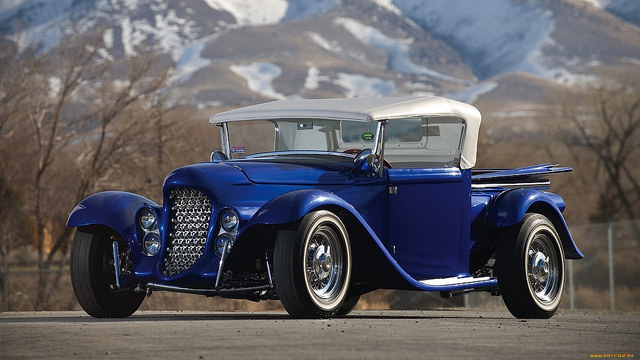 "Sometimes you need to be the dream-catchers, to constantly remind yourself to never stop dreaming"- Anonymous
Scot Wingo and Karl Murphy were determined to bring about a visionary change in the way traditional car wash and detail industry worked. After all, innovation involves risk-taking, trusting your intuition, and being supremely self-assured of disrupting the way things exist. They wanted to disrupt with a game plan knowing exactly how to scale up and ride on the twin engines of innovation and technology to give it another dimension.
Disruptive brands change the game in that particular market segment. They grow rapidly and dramatically change the consumer perception of the product and its image in the marketplace. They thrive on organic, dynamic, stimulating, risk-involving, and life changing ideas. Ideas that redefine and often challenge what existed in the marketplace. Apple is one of the best examples that comes to mind. Apple's iPod revolutionized the way which we interacted with our music- gone were the days of cumbersome cassette players and the walkman, instead we swapped it for "1,000 songs in your pocket."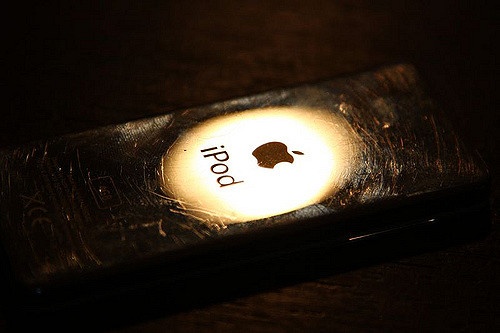 Scot and Karl joined forces to bring attainable solutions for the consumer. They wanted to build something that didn't exist. They wanted to usher in an era of flexibility and convenience for the consumer in keeping with the hectic lifestyles most people lead today. Oh yes, if someone told you a decade back you could order a car wash and detail from your phone, while sitting at your desk, would you have believed it was a possibility? That while you were at work, Spiffy magicians, come in and wash and detail your car. No more waiting in the queue, no more having to drink a cup of tepid coffee while you waited at the car wash. Instead, that all-too valuable time could be spent doing something more interesting.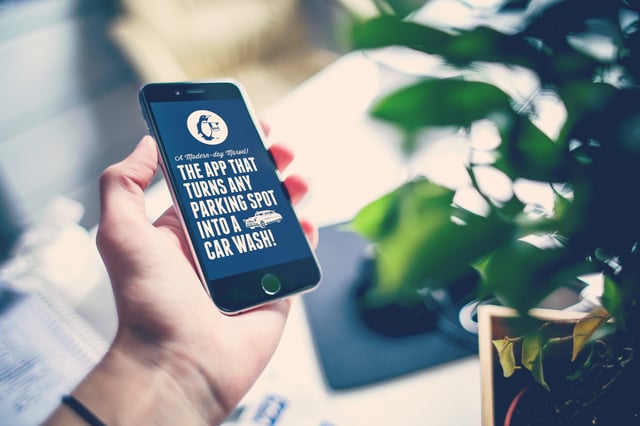 On-demand mobile car wash and detail as a category simply didn't exist. It was long before the convenience oriented on-demand culture we live in today. One may call that disrupting the traditional market by completely doing away with the way the model worked. The word "Disruptive" has traveled a long way from the word's association to "troublemakers" to the elite status it enjoys now. Coined by the esteemed economist and Harvard Professor Clayton M. Christensen in 1997, disruptive technology has become standard verbiage for any startup that originates from Silicon Valley. Companies like Apple, Google, Facebook, Uber, AirBnB, Instagram, SnapChat, Netflix to name a few, fall in this category.
We live in exponential times and the pace of change is accelerating. Adaptation requires innovation in both products and business models. Spiffy is moving at the speed of light under the guidance of these two visionaries. To learn more about Scot and Karl, you can follow them at Spiffy on Twitter.
Typically, like all technology-centric startups, the atmosphere in the office is brimming with positive energy. The bright and colorful office compliments well with the happy people who work at the Spiffy WWHQ.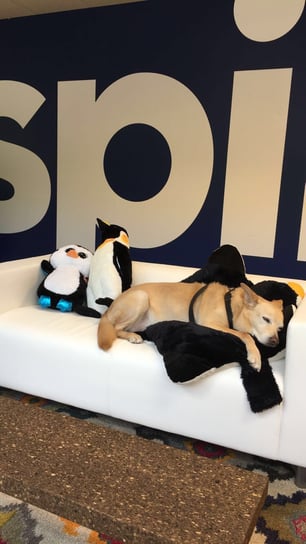 Spiffy gets people engaged and immersed in its brand's values. We have been steadfastly gaining recognition and being extolled by the media in recent times but by no means, we are taking it for granted. On the contrary, we are constantly striving to refine the technology, products, on-site operations, and customer care support. Most recently, Forbes writer Julian Mitchell covered Spiffy and talked to our CEO Scot Wingo about his vision behind the company, disrupting the on-demand economy, and his plans for redefining how people take care of their cars.
But before we dive into the cool Spiffy brew, we have to backstroke into Scot Wingo's very successful previous startup experiences. Because of the success and scalability of his first three ventures, he was confident in the strengths, goals, and challenges of running a startup. He was sure of one thing; he wanted to use technology and build a service portal for which there was a ready demand.
Although Spiffy is only 3 years old, it has clearly differentiated from the way people thought of any traditional car wash and detail business. Schedule and Pay via App: The development team has invented apps that are easy to use and provides quick cashless and secure transactions. Drop keys in Spiffy Key Exchange Box: One can drop off their keys at their convenience without any additional hassle. We Spiffy your vehicle: Spiffy hires only the best technicians who are incredibly skilled in detailing. You smile: Customer contentment is important to us and Spiffy ensures 100% satisfaction guarantee in its quality of service. Spiffy Green: exceeds environmental compliance standards (local, state, and federal) and not only washes with eco-friendly and organic supplies but also reclaims 100% of water and soap used for every car wash.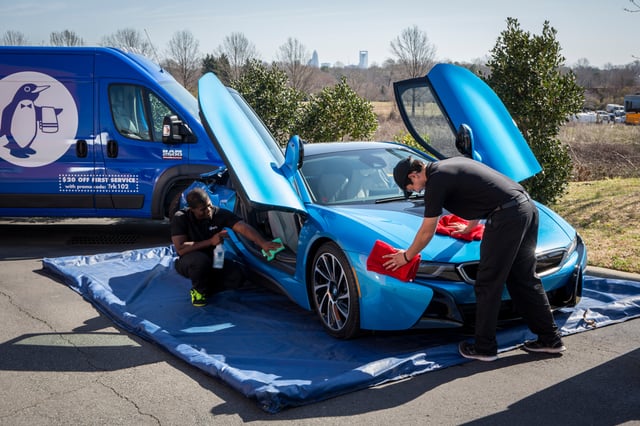 With the recent $5m funding, Spiffy has big dreams of broadening their horizons. Expanding operations within Los Angeles is under way. Dream catchers, Scot Wingo and Karl Murphy, can't wait to take their Carolina dream to the world.
Interested in bringing Spiffy to your building? Click below to get started.
All images are sourced from Creative Commons and the Spiffy Website
Posted in Spiffy Blog