We couldn't do what we do
here at Spiffy
without our fantastic crew of technicians! They work in all weather conditions and are focused on terrific results with each and every service appointment. Our latest Spiffy Technician Highlight is focused on Rodolfo Garcia, a supervisor in the Los Angeles area.
See the full interview below!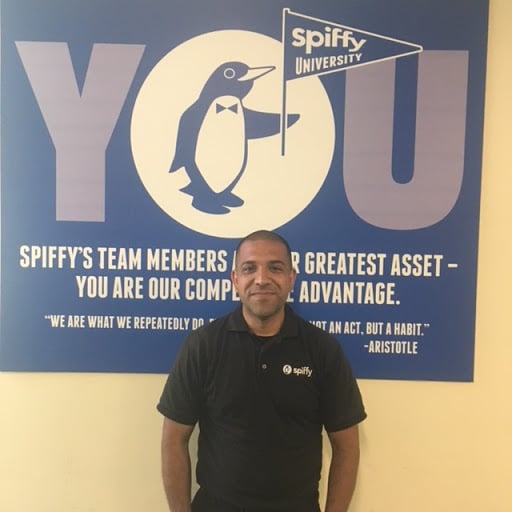 Tell us about yourself!
My name is Rodolfo Garcia, I have been employed by Spiffy for about 1 year.
What's your favorite thing about your job?
My favorite thing about my job is working for a company like Spiffy, who has definitely been a welcoming place since day one. In my opinion, Spiffy as a company has always been supportive towards their employees, and for me personally is something I appreciate.
What's the coolest car you've ever detailed?
Now in my time as a detail tech, I will have to say the coolest car I've detailed is a Bugatti, but nevertheless my dream car is definitely a Bentley Bentayga.
Which do you prefer - Star Wars or Star Trek?
I'm not quite the movie fan, so when ask "Star Wars or Star Trek", I will have to say; None of the above, sorry!
---
Thank you Rodolfo for being such an amazing Spiffy technician!
Do you or someone you know have what it takes? Check out our
careers page
to learn more about joining the Spiffy family!
Posted in News, Technician