With Earth Day right around the corner, Spiffy is sharing weekly blogs about what makes our environmental initiative, Spiffy Green, one of our most important values. To us, Spiffy Green means more than just being eco-friendly. Spiffy Green is an ongoing commitment to continue to push the boundaries of just how eco-friendly car care can be. Our commitment to minimizing our impact on the environment is shown in each and every service we complete, with the use of our reclaim mat, our supplies, and more.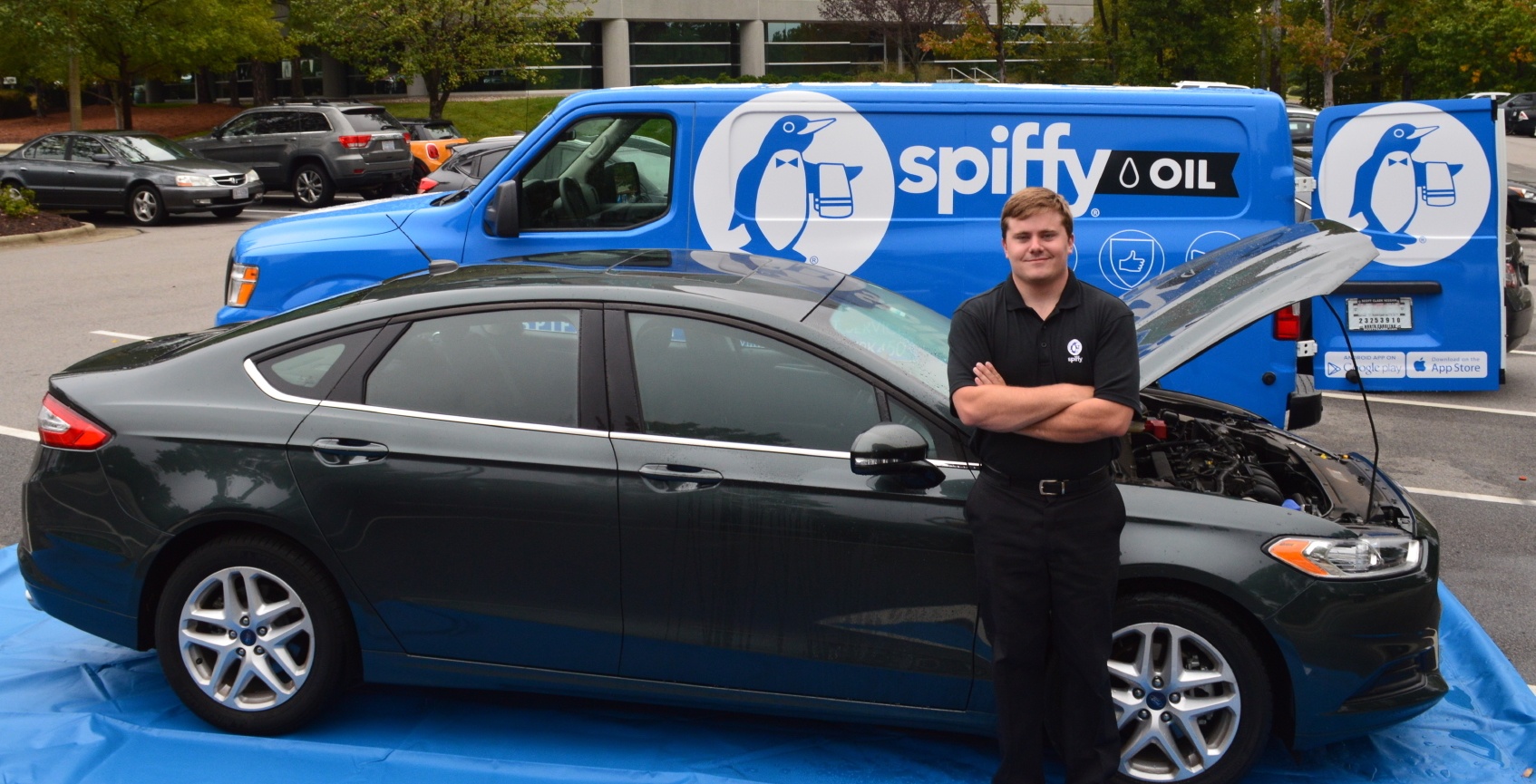 Spiffy offers oil change services at all of our locations across the country. Not only is this service convenient, and reliable, it's also environmentally friendly. Spiffy takes pride in the emphasis we place on our green initiative which encompasses what we do and how we do it. All of our services use a reclaim mat, our proprietary technology that leaves zero run-off water and reclaims all of the water used. Our oil changes are no exception, we have only the best trusted and insured technicians to perform top of the line, professional oil changes to our customers.
What puts the "green" in Green Mobile Oil Changes is incorporating our new technology, which vacuums out the oil into a secure tank, instead of using a traditional drip pan. This advanced technology forms a vacuum using compressed air instead of a pump which is cleaner, safer, and faster.
Spiffy recycles all of the oil we use for services, through a compliant and safe organization which shares our green values. In fact, not properly recycling and disposing of used motor oil safely can have huge environmental effects. For example, the oil from a single oil change can ruin 1 million gallons of drinking water, which can supply 50 people for a whole year. And in the US less than 60% of used oil is recycled.
Wherever you choose to have your oil changed, remember to ask where the used oil is going after the service. There are copious amounts of locations across the country that will gladly accept used motor oil at no cost. Or, if you like convenience, professionalism, and green services right at home, book with Spiffy today!
Click here for more information and statistics on how to properly recycle oil.
Be more environmentally friendly with a Spiffy mobile oil change and enjoy $10 off your first oil change.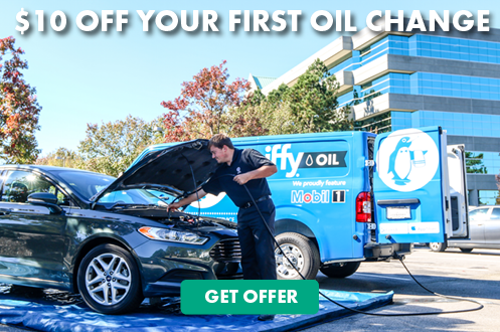 Posted in Car Care