Here at Spiffy
, our technicians are a crucial part of our business and what makes us unique. They are the employees that get to meet and interact with our fantastic customers and the ones making your cars like-new. There are two main reasons why Spiffy Technicians are so crucial to the success of Spiffy.
From the beginning of Spiffy, our co-founders (Scot Wingo & Karl Murphy) agreed that our
technicians will not be contractors
, but will be Spiffy employees. This decision was made because not only does it benefit the technicians in terms of company benefits, but it also allows us to deliver the best results.
In doing this, it has created some buzz in the on-demand community because it's uncommon for a mobile on-demand company to not contract out their technicians. But here at Spiffy, we know and understand how important our technicians are to consistency and quality.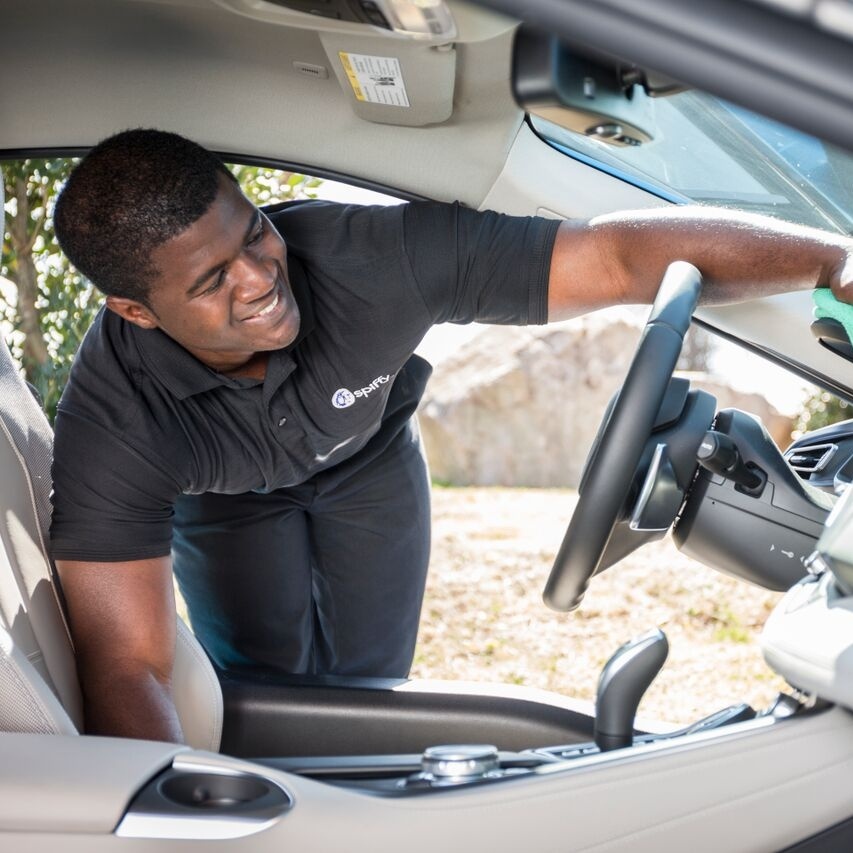 Another main reason why our technicians stand out is because of their initial training. Spiffy Technicians are required to go through 100 hours of training called Spiffy University. Not only do they have to learn about our services, supplies, procedures, etc… But also they go through professional detail training, ensuring they know exactly how to treat every car. By investing 100 hours of training into each technician we can ensure they are a great fit for the position, and they know how to produce excellence.
These two aspects of our technicians help them stand apart from other companies and feel connected to Spiffy as a whole. Spiffy wouldn't be where we are today without our technicians!
Have one of our fantastic, trusted, trained, professional technicians detail your car, and
enjoy $20 off
your first full wash or detail!
Posted in Business