Karl Murphy spent a decade trying to improve the car wash experience at his Carolina Auto Spa locations in Cary and Apex. "We spent tens of thousands of dollars in improvements to make the experience better," he says. Then he got a shock. "I had a friend, one of our regulars, and I wanted him to come in more so I told him about the free wi-fi, TVs and leather chairs in our waiting rooms, and how we hired friendly people. He said, 'I don't want a better car wash experience. I just want a better car wash. I'd give you more money if I didn't have to talk to anybody, even though they're friendly, clean and have nice breath."
Murphy's answer, "They don't want a better car wash experience, they want a better clean car service. People have tried a lot of things to create a car wash experience," Murphy says. "Rainforest car wash, Nascar car wash. It hasn't resonated with consumers. They want service, not an experience. It's a convenience-driven business."
That was in 2010. He began to experiment with mobile detailing at Carolina Auto Spa and customers loved it. "It grew and grew," he said. "We found via our mobile service that customers really want their car cleaned at home or work. They don't like other people driving their cars."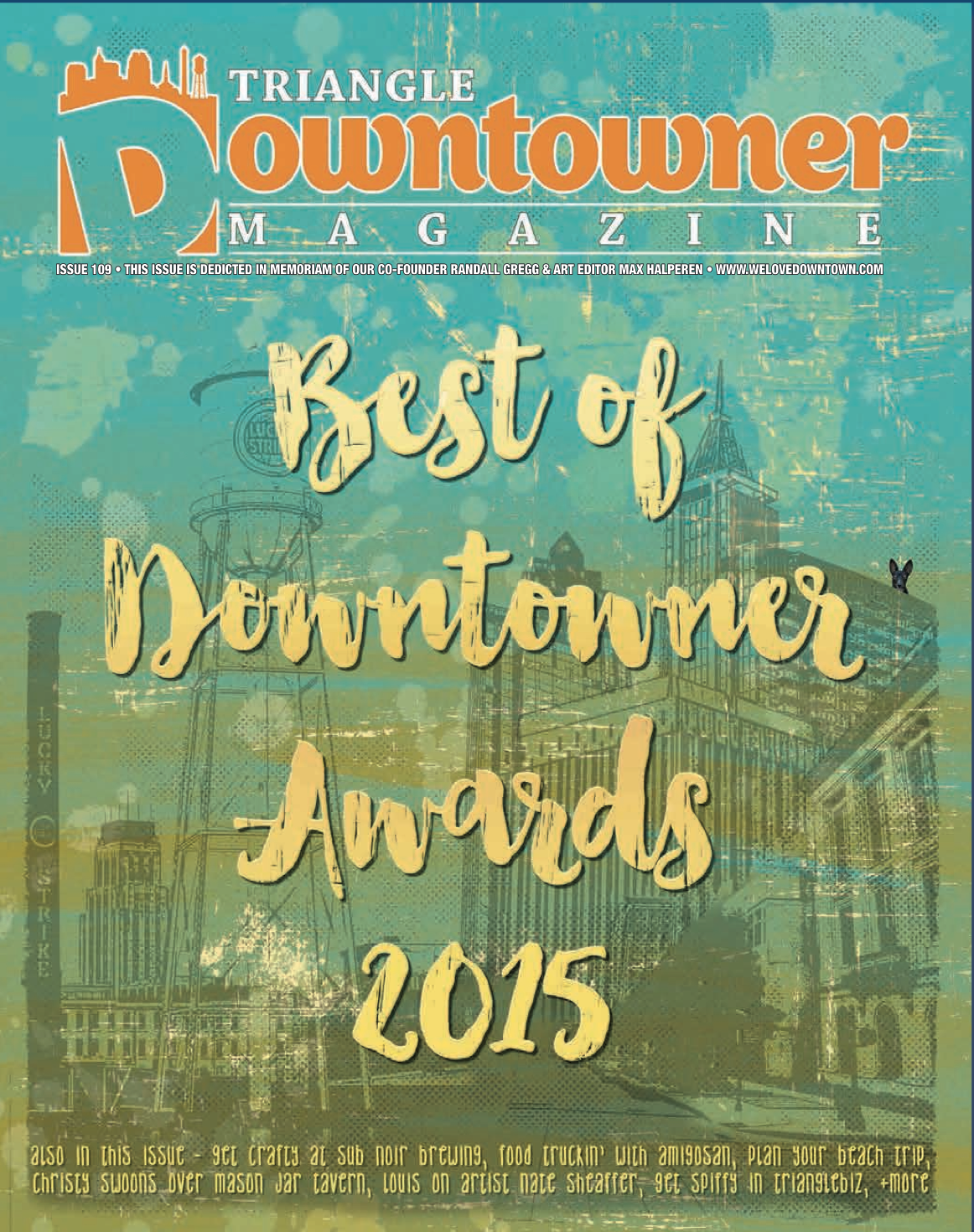 Good advice from Scot Wingo

Murphy, who worked in sales and technology at Geromagic, and other tech firms in and out of the Triangle area, is 47, and has a 10-year-old son and 14-year-old daughter. He spent five years in the Army at Ft. Bragg, then moved to Chapel Hill when his wife was in grad school there in 1995. He began his sales career there and bought his first car wash in 2003. He has both business and tech savvy.
Along the way, he got some excellent advice from Scot Wingo, CEO and co-founder of Triangle-based ChannelAdvisor, who is also a close friend, "As I started to see success in the Carolina Auto Spa mobile business, I talked to Scot about it. It's easy to think you need more technology and he's a guy who can point you in the right direction. When I first wrote a list of the things I thought we needed to build, he crossed off 90 percent." His insight was that, "It's a consumer business. Focus 90 percent on the consumer. If that doesn't work, it won't matter what you do on the back end. You get one shot with the consumer. Screw it up and you're out with that customer for a long time."
Wingo, who is both an investor in Spiffy and the Executive Chairman, continues to give Murphy advice, although he's not involved with any day-to-day operations. A serial entrepreneur, he steered ChannelAdvisor through the economic down-turn — the second he successfully, if not painlessly, negotiated. It had a very successful IPO in 2013. In recent years, Wingo has mentored a number of other startup entrepreneurs and has been active in The Council for Entrepreneurial Development (CED) and speaks at tech events such as the Internet Summit in Raleigh, among others. His advice put Murphy on the right path.
Keeping it simple

As Murphy proceeded to design a separate mobile business, he kept things simple. Spiffy sends the car wash personnel, who dress well in clean uniforms, are vetted, and insured to the car at a customer's home or work. While the typical car wash industry has a "Chinese Menu" of options usually presented to the customer in industry jargon such as "high speed polishing" or "ozone treatments," Spiffy's offerings are in plain English: "deep-cleaning", "shampoo the carpet", "clean the headlights", and "engine cleaning". Depending on the options chosen, services range from $19.99 to $299.00.
While some car wash operations have five or six vehicle classifications, the vast majority of cars at Spiffy fall into two categories, Murphy says. "Here, it's either a sedan with 4-doors or it's not."
"Customers know their car is dirty, very dirty or smells, and they want it back clean," Murphy says. "We try to provide clear price points, $20, $40,$100, $200. It all depends on how many and what kind of services the customer wants to include with their wash."
Convenience for parking decks and office buildings

Spiffy has arrangements with a number of large companies in Research Triangle Park, for instance. "One of the things that makes us different from other businesses we compete with," Murphy continues, "is that we're environmentally compliant and insured. We do all of our service on a water reclamation mat. The water we use, we take with us."
Property firms like that. That's why they have key drop facilities at parking decks and office buildings, such as North Hills, where customers can have their car washed while they shop. "Most commercial property owners consider it a no-cost amenity. Real estate firms look to differentiate themselves like anyone else in business."
His employees are checked for good driving records and criminal background, make $15 an hour on average and "are respectable individuals," Murphy says.
The company fits right in with the current trend toward the combination of mobile and services via such firms as AirBnB and Uber. "What they tap into," Murphy suggests, "is the Amazonification of retail. That's where consumers expect things immediately. New technology - and companies taking advantage of it - has really driven up consumer expectation of what fast is. The consumer wants it now, wants it done well and doesn't want the friction of 20th century commerce.
Spiffy, he says, launched their iPhone app 3.5 in April and has an Android version coming out of testing now. The firm currently has about a 1,000 customers and provides service at 100 locations, including firms such as Citrix, Netapp, and recently received approval to operate in one of Raleigh's parking decks.
- Allan Maurer is a much-published freelance writer, editor and blogger published in national magazines from Playboy to Modern Maturity. He's a former editor of North Carolina Magazine, Triangle Tech Journal, and a co-publisher of the North Carolina film blog, https://www.ncflix.blogspot.com.
Spiffy now offers green mobile oil changes in all of our locations! Book a service, we come to you. Follow the link below for more information.