Spiffy has launched mobile fleet services in all of our locations: Raleigh, Charlotte, Atlanta, Dallas, and Los Angeles. Spiffy is particularly excited about this new addition because it helps our fleet customers increase their return on investment with their vehicles. Spiffy's goal is to work with Fleet Managers to save them time and money with our fleet care services. Our technology makes scheduling and billing a breeze, and at the end of the day, less vehicle down-time directly translates into increased revenue.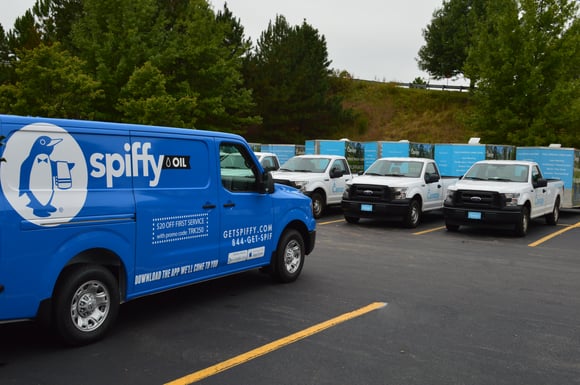 "Our goal at Spiffy is zero-friction car care. We're delivering that for customers at work and at home by bringing car washing, detailing, and oil change to them. Extending our solutions to fleets makes sense, and we love hearing from our fleet customers that Spiffy is not only convenient but also means more money in their pockets." said Spiffy CEO, Scot Wingo.
See the press release!
Are you ready to save time and money with Spiffy's Fleet Care services? Follow the link below for more information.
Posted in Business