Spring is officially here, and there is no better time to dive into some spring cleaning than now! The following is a checklist to help you get your vehicle in tip top shape for the new season.
5 Tips for a Cleaner Car This Spring
Tip #1 - Wash your vehicle (regularly).
With mobile car washing services from Spiffy, it's easier than ever to make sure that your vehicle stays clean throughout the season. What's even better is that we come to you, which saves you the hassle of having to move schedules around or make time in your busy day to wash your car yourself.
There are numerous benefits to car washing. Particularly if you live in an area that receives a lot of snow during the winter - washing your car can help prevent dirt and other debris from accumulating. Similarly, if you live in an area that is prone to heavy bouts of pollen during the spring, mobile car washing services can help prevent additional pollen from being tracked inside of your vehicle.
Finally, regular car washing can prevent corrosion and additional wear to the exterior of your vehicle.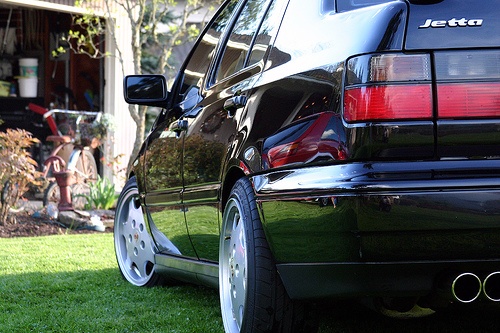 Tip #2 - Restore the shine.
Waxing your car can help preserve the integrity of the exterior of your vehicle by offering paint protection. Simultaneously, this also helps with the resale value. If you live in an area that is prone to high amounts of traffic, waxing is also beneficial as it can reduce the look of scratches and nicks.
At Spiffy, we offer waxing services as part of our mobile car wash and detail packages. Just take a look at the different menu options we have available.
Tip #3 - Keep up with regular maintenance.
According to Consumer Reports, spring is a great time to check on things like: windshield wipers, tires, and more. You'll want to ensure that your vehicle maintenance is up-to-date, including regular oil changes, fluids topped off, and brakes checked.
April showers bring May flowers, and making sure that your tires are in good working order is paramount. Underinflated tires can decrease highway fuel efficiency as well as compromise handling and braking. On top of all of this, underinflated tires simply wear down faster - leading you to spend more money than you may have originally planned. A good rule of thumb is to do a quick tire check/glance at least once a day, before you get into your vehicle.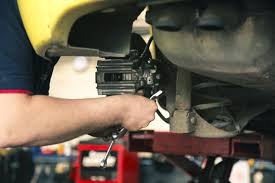 Tip #4 - Check your ventilation system.
The spring is a great time to test out your vehicle's air conditioning system. According to U.S. News, you should also be sure to replace your cabin's air filter (if you haven't already done so recently). This filter is important because it helps to filter airborne pollutants and irritants from your vehicle, such as pollen, dirt, and other allergens.
Tip #5 - Clear the interior clutter.
We spend around three months of our lives (or 38 hours per year) sitting in traffic. With that much time spent in vehicles, it shouldn't come as a surprise that things tend to accumulate. Keeping the interior of your vehicle clean and organized can make a significant difference:
Easier to locate items
Your vehicle is less of a target to theft
Less distractions while driving
Reduced accidents (due to items shifting inside of the vehicle while driving)
Spiffy offers interior vehicle detailing/cleaning services to help you maintain your vehicle's interior. From food and beverage spills to dirt and mud - our team of talented car washing technicians can have your vehicle looking spiffy and new in no time!
Download our free mobile app today to experience the Spiffy difference and we'll give you $20 off your first full wash or detail!
Posted in Lifestyle