There are fewer things in life more exciting than test-driving a car you've had your eye on since you don't know when. This all-important experience can be the defining moment as to whether you decide to purchase a pre-loved piece of metal, plastic, and rubber or go home empty-handed and start scouring Kelley Blue Book again.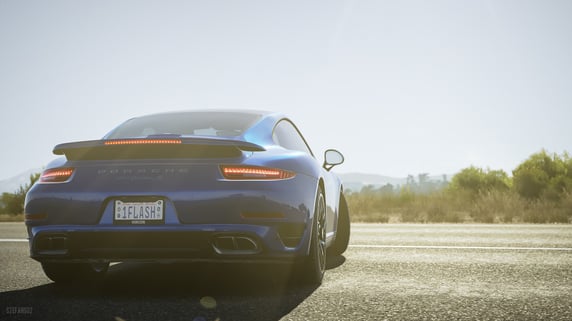 While test driving can be fun, it can also be a high-pressure situation; especially if you're unsure of what to look for. However, with these tips from our team of Spiffy auto experts, you can make more informed choices and rest assured that you are making the best selection for you and your family.
Before You Drive
Check each tire for proper pressure and tread. Are the tires worn evenly? Are they the same size and brand?

Carefully examine the paint and finish. Are there any scratches or dings that would make the car a no-go for you at its current price? Light scratches can be buffed out with a Spiffy detailing, but deeper scratches may be a deal-breaker since they could potentially rust over time, causing paint to flake off.

Check out for even the smallest traces of bugs or other organic material such as tree sap on the paint as these can cause long-term damage if left unattended. Get low and look for ripples that may indicate body repairs (i.e. previous accidents).

Lock and unlock all doors from the inside and outside.

Make sure the headlights, brake lights, turn signals, and cabin lights turn on and off.

Open the hood while the engine runs and listen for knocks, thuds, or other unusual sounds.

Test the interior controls such as the A/C, heating, and radio.

Sniff around for any offensive odors such as smoke or pet smells.
Behind The Wheel
Make sure the steering wheel doesn't vibrate at any speed

Be aware of the brakes. Do they feel squishy or cause the vehicle to veer to one side when you apply them?

Take it to a large, empty parking lot to test its alignment. If you go about 10 MPH, does the vehicle veer to one side?

Check to see if the transmission shifts smoothly.

Keep an eye on your display panel and be sure no check engine lights or other alerts are turning on

.
Found the perfect used car? Let Spiffy make it even better by taking $20 off your first service to make that car like-new!
Posted in Car Care