There's nothing quite like the excitement of a heated auction and when there's a bidding war over famous cars, it can be exhilarating. Here's ten of the most famous cars ever sold at auction.
1. Goldfinger 1964 Aston Martin DB5 $4.6 Million
The ultimate gadget car from Goldfinger. Unfortunately, the passenger side ejector seat wasn't included.
2. George Barris Batmobile $4.6 Million
Classic 60's Batmobile from the legendary custom car maker George Barris.
3. John Lennon's Phantom V Rolls Royce $2.3 Million
An iconic British car owned by one of the most beloved British icons. It was the most expensive car sold at auction in 1985.
4. Clark Gable's 1955 300SL Gullwing $2 Million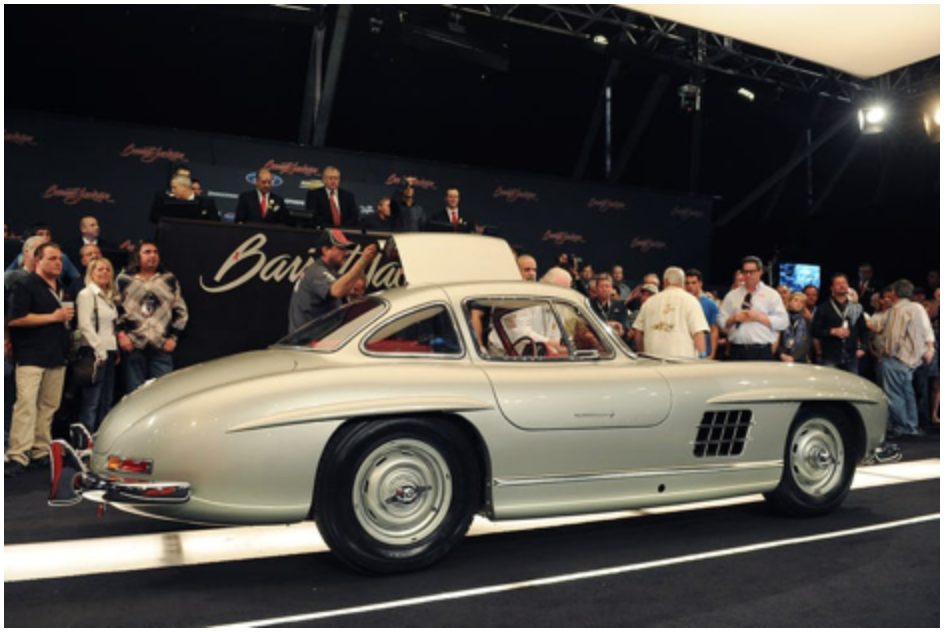 One of the most elegant cars ever made for Hollywood royalty.
5. Phil Berg's 1931 Duesenberg Model J Dual-Windshield "Barrelside" Phaeton by Lebaron $1.3 Million
The owner may not have been a celebrity, but the car most definitely is. This car was raced for big bets among even bigger Hollywood actors in the Mojave Desert in the 1930's.
6. Carol Shelby's Twin Supercharged Super Snake Cobra $5.5 Million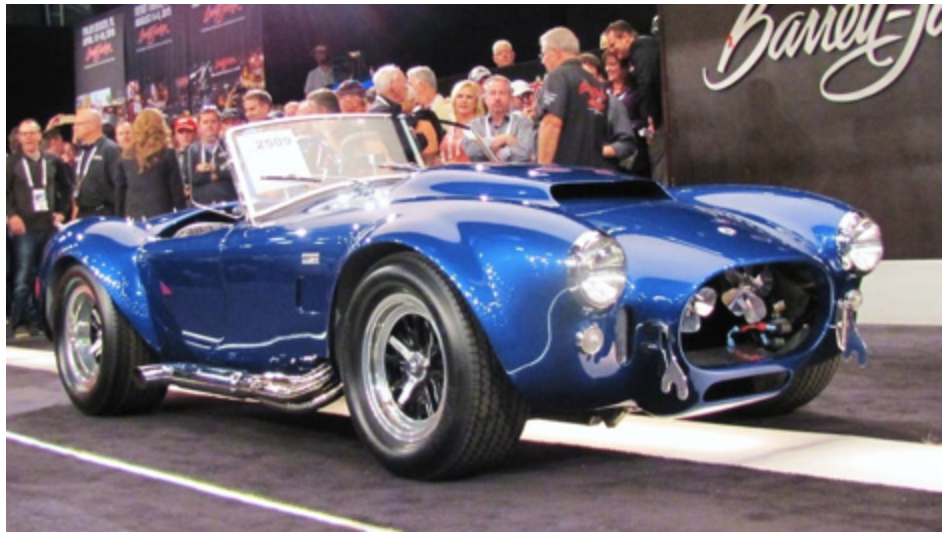 A refined English roadster with an American V8 muscle.
7. James Corbun's 1961 Ferrari 250 GT SWB California Spyder $11 Million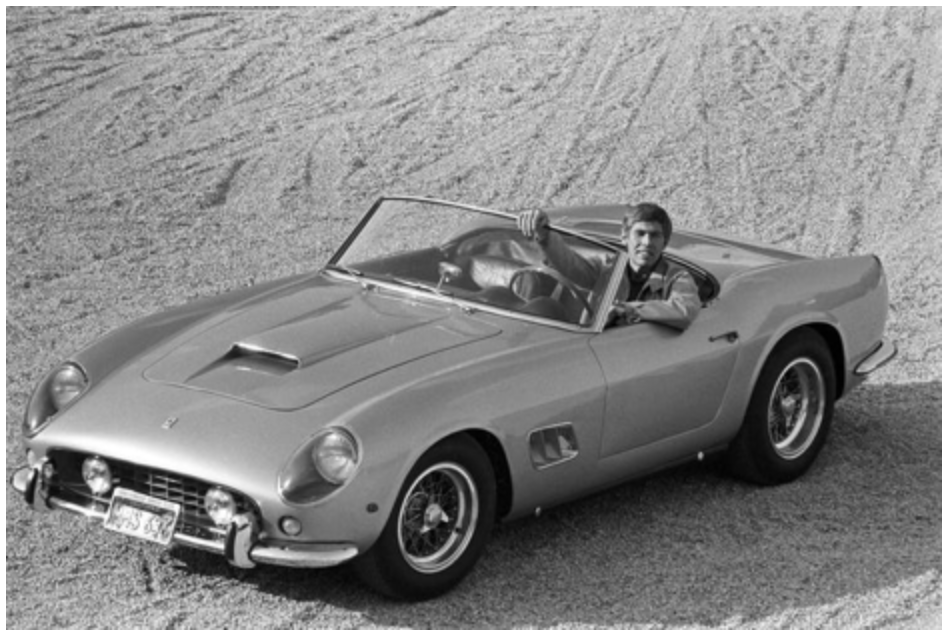 The car Ferris stole from Cameron's dad for a joy ride in "Ferris Bueller's Day Off!"
8. Steve McQueen's Porsche 917 from Le Mans $14 Million
Considered by many to be the best race car ever made; add in McQueen's ownership and a top Le Mans finish, and you have a huge auction price.
9. Paul Newman's Riley and Scott 2002 Chevrolet Corvette $275,000
A classic Corvette previously owned by the classic movie star Paul Newman is always sure to turn heads.
10. Frank Sinatra's 1970 Lamborghini Muira Sv $150,500
Launched the supercar movement and previously owned by Ol' Blue Eyes.
Have a "supercar" of your own that needs a little TLC? Book your first Spiffy below and
get $20 off today
!
Posted in Lifestyle